Weddings
6 unique locations for an utterly unforgettable wedding
If you're tired of traditional weddings we have what you need right here.
There are some things I just adore about weddings; the food, dancing, and time with friends and family. I love the celebration of a couple's joy — what can I tell ya? I am a sucker for some heart-on-the-sleeve romance. It just never really gets old.
[bctt tweet="I am a sucker for some heart-on-the-sleeve romance." username="wearethetempest"]
I just wish I could say the same about all of it, but I find that weddings can feel distressingly monotonous. Sometimes, it feels like the only thing that the only difference is the couple getting married and the faces of the guests. The rest of it is often pretty unoriginal, and of course, I feel the need to meddle! So, here is a list of more imaginative venue ideas to kick off some change.
1.  An intimate wedding inside a greenhouse.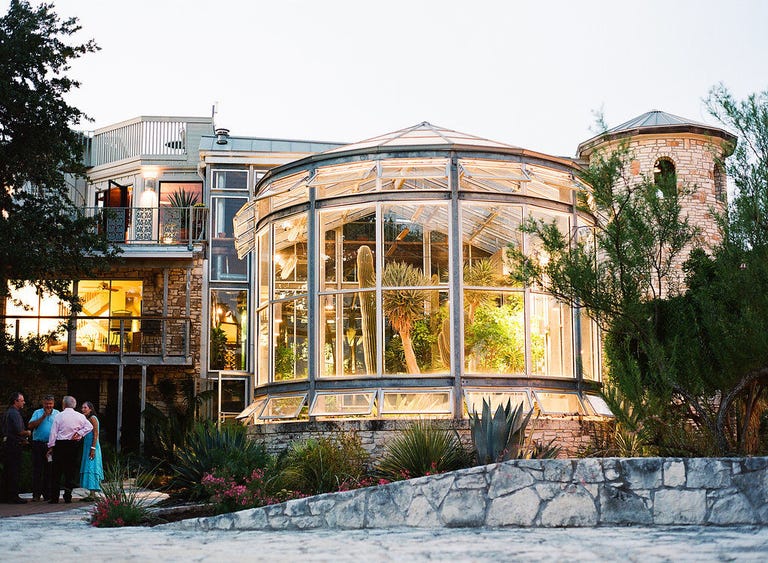 Okay, it could just be that I'm a sucker for all things plants, but this would be the most refreshing and gorgeous wedding ever. I mean, just consider the lovely, earthy scent enveloping you as you make your way down the aisle, the train of your dress rustling the leaves. God, it almost makes me want to get married right now.
[bctt tweet="Just imagine the lovely, earthy scent enveloping you as you walk down the aisle." username="wearethetempest"]
2. A cotton-candy carnival wedding.
The carousel, the Ferris-wheel, and the dodgem cars. Frankly, I think it would be a wedding that would be a lot of fun for friends and family of all ages. All of the pictures would involve actual smiles, instead of polite, fake ones. There's just something about the smell of cotton candy and general carnival aura that can make people so nostalgic about the glory days. Not to mention the romance of it all!
3. A luminous aquarium wedding. 
Okay, I will admit, for this one blue would really have to be your color. But bathed in shades of it, aglow like an angel, it could be such an awesome idea. And yours would be a wedding that would have more than just human guests. If that isn't memorable, I don't know what is.
[bctt tweet="Your wedding would have more than just human guests." username="wearethetempest"]
4. A symbolically-arranged bridge wedding.
One partner's loved ones on one side. The other's on the other. They would walk towards one another, to meet in the middle. Vines of roses wound around the bridges sides to envelop the union in a scent as sweet and overwhelming as the tenderness in their eyes. I think it would be the sort of wedding any weddings column writer would be thrilled to get to cover. Of course, these do need a permit before a ceremony can be allowed, so before a bridge is chosen it needs to be kept in mind that it can be costly, and the permit (if it is going to be approved) can take some time to get a verdict.
5. A stadium wedding to make the crowd go wild.
You and your partner in the middle. The people who are important to you, whom you have chosen to be a part of your big day, all around you, watching you on the big screen. Shoot and score. Especially if you're someone who has the budget for it and a guest-list to fill up that many seats, this could make for a ridiculously cool wedding.
6. A museum wedding, to celebrate the work of art that is your love.
Personal recommendation from your resident art hoe, but I genuinely think that you would be hard-pressed to find a more glorious setting. Were I to get married, this is the place I would do it. First of all, it comes decorated with famous works of art. Secondly? It would make for an exceptionally sophisticated event. Although, you might have to be loaded for this one… museums don't come cheap.
Now, you can't really say that there are no better options, since I went ahead and gave you some. Use them wisely!