The stress of planning a wedding can sometimes get to you if you're doing it all on your own. Having a group of your closest friends and family members helping you out as bridesmaids and maid of honor makes the whole process a lot easier! But when the time comes to finding a meaningful and affordable gift to show your appreciation, nothing seems right.
In fact, let's be honest, nothing seems affordable. But no need to fret, because there are options out there. That's why we put together this list of meaningful (and low-budget) gifts that your bridesmaids will absolutely love.
1. These hilarious Bridesmaid's Survival Kits are everything!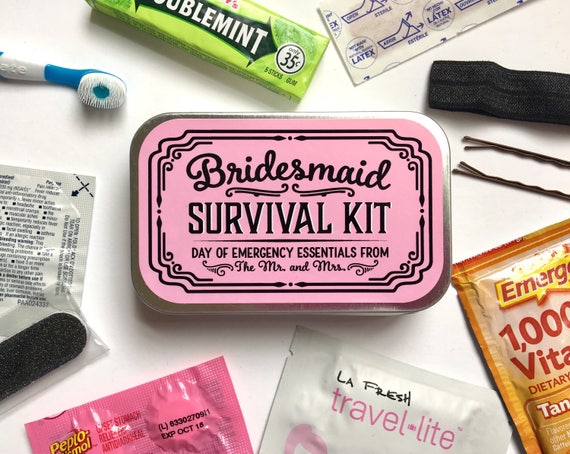 This personalized "Bridesmaid Survival Kit" is the perfect gift if you're looking for something fun, lighthearted, but useful to give to your bridesmaids. Stock your kit full of goodies like tampons, paracetamol, wet wipes, chewing gum, and even a sneaky bottle of Whiskey. Your bridesmaids will be prepared to handle any crisis with this completely affordable pocket-sized kit. Head down to stores like Daiso or Target for some budget-friendly ideas.
2. Super-soft & oh-so-cute customized robes!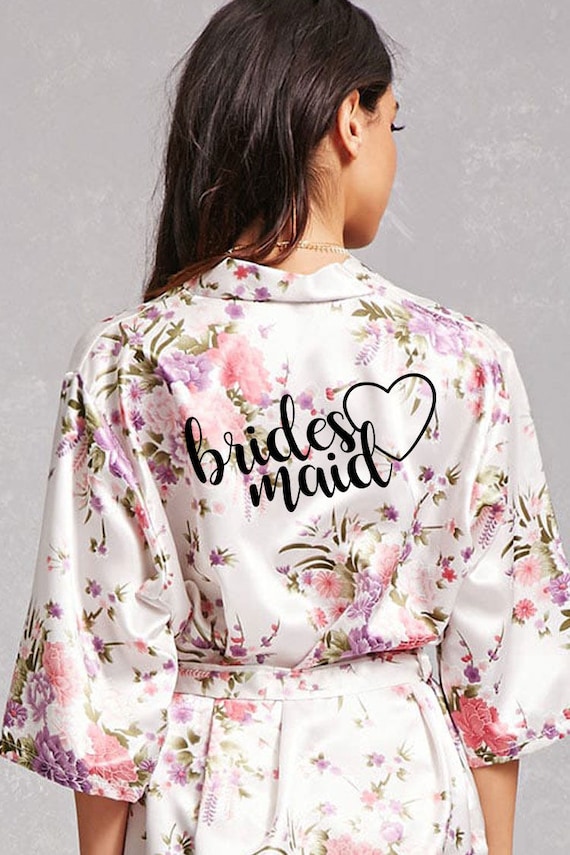 Nothing says besties like matching robes! These handmade satin robes will ensure that everyone's comfortable while they get their hair and make-up done for the big day. The options for customization are limitless and can be found online at places like Etsy and even Amazon. There are so many budget-friendly options out there, but if you want to get fancy with DIY, follow this easy tutorial. You can get them for your bridesmaids, flower girls, maid of honor, and mother of the bride!
3. Every bridesmaid needs comfy slippers & a cute tote!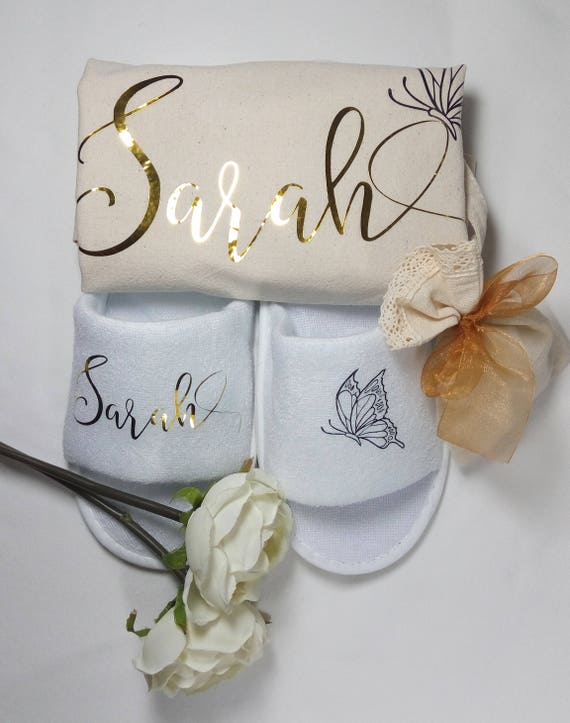 Your bridesmaids will adore these vinyl slippers and tote sets with personalized messages. Whether you choose to get their names printed or simply have them say "bridesmaid," the sets are super affordable and made to order – so you know they'll turn out great! Check out stores like this on Etsy for great deals!
4. Have your bridesmaids' names engraved on these gorgeous handmade bracelets.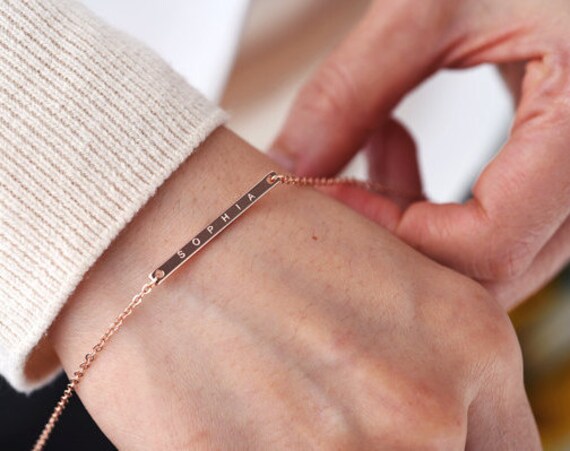 Simple is always beautiful, so keep it classy with these stunning engraved bracelets that are perfect for any occasion. Jewelry can be expensive, but these gold-plated necklaces are durable and affordable from stores like this!
It can be hard to find the perfect gift to thank your besties for standing with you on what might be the most important day of your life. The truth is that there's no reason to spend big on gifts for them to be meaningful, fun, and sophisticated!