TV Shows, Pop Culture
5 things to know before watching Netflix's 'Alias Grace'
It's even scarier than its sister series,'The Handmaid's Tale.'
This past September, Hulu's The Handmaid's Tale "became the first streaming service show to win an Emmy for best drama" and many are now anticipating that the Halfire-CBC-Netflix mini-series Alias Grace will be the next show to command the industry awards scene. 
However, Alias Grace is its own story, its merit coming from its production, plot, and placement in time (to name a few factors). Filmed in November 2016, Alias Grace, according to Katrina Onstad of  "The New York Times,"  covers topics such as abortion and immigration—which resonated with producers, especially during the US Presidential Election. Moreover, after airing on Netflix during the #metoo movement, the struggles of the protagonist remind audiences and critics alike that issues of sexual assault and entrapment still persist today.
Alias Grace is a powerful mini-series and keeping the five facts below in mind will make the experience of watching it all the more impactful.
[bctt tweet=" Grace's struggles remind us all that issues of sexual assault and entrapment still persist today. " username="wearethetempest"]
1. It isn't anything like a Jane Austen story.
It goes without saying that women's literature is not synonymous and this extends to stories of 19th-century settings with women leads as well. The plot of Alias Grace originates in an actual case of an accused murderess named Grace Marks and the deaths of her employers. Though Grace was considered an "accomplice" of another servant, James McDermott, she was pardoned due to her young age. 
Inspired by this story, Margaret Atwood captures the nuances in how Grace's gender and socioeconomic status impact not only her decisions but the case proceedings as well. Alias Grace does not promise the viewer happiness or comfort in its portrayal of women's lives in 19th century Canada, but it does promise a riveting and authentic story that demands not to be forgotten.
2. "Alias" is representative of the trials of immigrant women.
Grace Marks begins her story by describing her history as a young Irish immigrant with an abusive, alcoholic father and dependent younger siblings. 
Jessica Radloff of "Glamour Magazine" cites:
"Grace is a white, Irish immigrant, and while we don't think of this as attracting the same prejudice, the Irish were regarded as less than human, which is what happens to every immigrant group in this country," director Mary Harron tells Glamour. "It's a story about immigration, it's a story about young women and the sexual danger that they find themselves in."
Grace's lack of familial connections, financial support, and the general disregard she receives from others are the main determinants of her decisions, which are further complicated by threats of sexual assault and violence. However, while Grace Marks' innocence is still undetermined, whether or not she truly committed murder is not the focus of the show.
 Rather, the show spotlights the trials that not just Grace, but immigrant women of low socio-economic status in general, must face due to who they are and their background. This is true of the past and is true of the present. "Alias" could be the story of many women.
3. It is written and directed by women.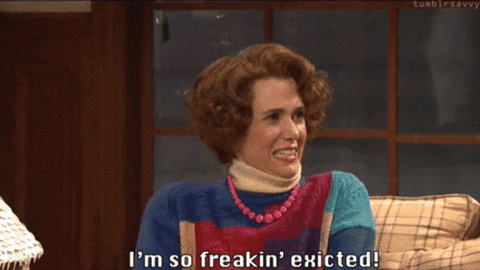 The original book, Alias Grace, was written by famous Canadian author Margaret Atwood, who contributed as a supervising producer of the series. Activist and former actress Sarah Polley, inspired by the work, worked as the writer and executive producer. Filmmaker Mary Harron (also known for her socially-conscious pieces) directed the series. CBC Executive Sally Catto and Netflix VP of Content Elizabeth Bradley greenlit the program for production, finalizing the unique web of women involved in bringing Grace's story to light. 
Radheyan Simonpillai's article in "Now Toronto" reads: "Everything on this job was from a female perspective," says [Sarah] Gadon, spelling out how Alias Grace is that extremely rare case where all the main creatives – from the author to the executive producers – are women. That made for a unique production experience. "It was really inclusive in a way that I have never experienced."
4. Margaret Atwood worked as supervising producer.
Including performing a few cameos, Margaret Atwood read script drafts, watched audition tapes, and consulted the production design team. In an interview with "Newsweek," lead actress Sarah Gordon mentioned how Atwood emphasized the importance of conveying ambiguity in Grace's character to uphold the mystery and complexity of the story. 
And when Atwood wasn't actively on set, she could be found in her trailer labeled "Difficult Woman."
5. Critics and audiences are already loving the limited series.
As a solid 8/10 on IMDb and 91% audience score on Rotten Tomatoes,  Alias Grace has been hailed by critics and audiences alike. Sophie Gilbert of "The Atlantic" calls it "discomfiting, compelling, deeply insightful television," and Kelly Lawler of "USA Today" describes the show as "incredibly satisfying" and "superbly acted throughout." 
Keeping their praise and the above facts in mind, catch Alias Grace on Netflix.
Now, more than ever it's important to have smart and insightful media that can help us better understand current day issues. Alias Grace is an example of one those shows.
So, what are you doing this weekend? Adding it to your Netflix queue, I hope!