BRB Gone Viral, Pop Culture
Once in a while life gives you a fairy tale, this weekend Oprah's speech was that for all us
Thank you Oprah for serving everyone a big plate of goosebumps and wokeness at the Golden Globes.
As if we didn't have enough reasons to adore Oprah Winfrey, her speech at the Golden Globes proved that she is nothing but phenomenal.
Because of her, I now know the name of Recy Taylor. Because of her, every woman who has suffered similar abuse can feel rejuvenated and finally heard.
The way she credited Sydney Poitier was not only humbling but incredibly telling to her character. The feeling of seeing someone that looks like you winning such an important award is incredibly comforting. Bless you Oprah for sharing your moment with all of us. Both adults and children alike. I can only imagine that feeling that Oprah felt as a child being magnified in the eyes of young women watching today.
Thank you for reminding the world that we have always existed, and will never cease to. Thank you for reminding them that #TheirTimeIsUp.
[bctt tweet="Oprah's speech gave voice to Recy Taylor and all the unnamed women of the world who continue to follow their dreams in spite of trauma." username="wearethetempest"]
With people still turning a blind eye to statistics such as: one in three women experiencing assault worldwide and women still earning seventy-nine cents for every dollar men earn. Oprah's speech served as a juggernaut that transcends continents, countries and cultures. Because when you see a strong woman like her speak, you don't look at her and think this could be me. You stand up and you scream- THIS IS ME.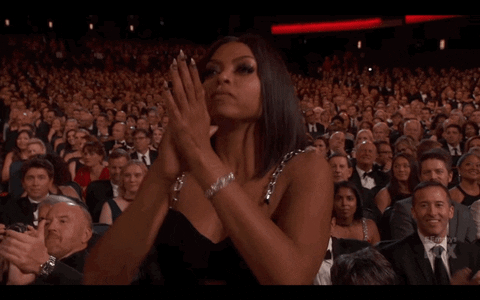 Oprah helped all women speak their collective truth this weekend. She inspired me in such a wonderful way. So the next time a job recruiter calls me "aggressive" or a man has the audacity to threaten to abduct me while standing near a fuchka stall, I will REMEMBER to say, #notme and #notagain.
[bctt tweet="When you hear a woman like Oprah speak, you stand up and scream- THIS IS ME." username="wearethetempest"]
How do you thank such a larger than life being like Oprah? Perhaps we can start by reminding ourselves that she is in all of us. She has never forgotten her roots. Her hardships and agony stayed with her and shaped her into the influential woman she is today.
She reminds us that we all have that potential to rise above the hurt and abuse and follow our dreams relentlessly. She reminds us to live our lives for ourselves and not for our abusers. I am grateful that Oprah made us remember. I am grateful that she consistently uses her power to empower other women.
Thank you, Oprah, for making me remember that I matter, that there are women worldwide who have have always mattered. Women like our mothers, sisters, and neighbors with children to feed, bills to pay and dreams to pursue.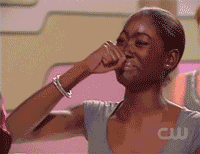 I wish that I could say all of this to her. But for now, all I can do is sit back and smile while I nod my head and clap in sync with the rest of the world.
Once in a while, life gives you a fairytale where Oprah is the fairy and her speech at the Golden Globes is no shorter than a tale. A truly spell-bounding experience. So as I replay Oprah's speech, I wonder, is their time actually up?
Probably, I say. Because there are so many of us that are still suffering who need to speak up, notwithstanding the consequences.
We can thank Oprah everyday by persevering and speaking out for ourselves and others everyday.
So hear me now and hear me well; Oprah Winfrey, you are phenomenal.  You give us all life. You are the definition of #BlackGirlMagic and I'd follow you anywhere.