If you're planning a wedding then you already know that DIY is all the rage. DIY wedding projects are a great way to save some money and give your wedding a down-to-Earth, personalized feel. But if you're not the crafty type, DIY can seem completely overwhelming and impossible.
When I started planning my wedding I went straight to Pinterest, as many brides do these days. There I found a treasure trove of amazing ideas. Of course, I pinned literally everything I liked and swore that I would figure out how to make them work.
When I tried to do some of the projects, mine came out looking like one of those 'Pinterest vs. Real Life' memes. I realized that I was a DIY dummy and that most of the projects I'd pinned were way beyond my capabilities. I browsed through the projects I'd really liked and narrowed it down to a few easy ones. I tackled those and ended up with some really cool decorations for my wedding.
1. Butterfly rice tosser.
These beautiful little cones are essentially just rolled up paper with some fancy decorations, which you can purchase from any craft store. The cones can be used to hold rose petals to be tossed as you walk up the aisle after your ceremony, for candies on the snack table, or for small favors. The instructions can be found here.
2. Yarn picture hanger.
This unique backdrop for your photos or signs is beautiful and ridiculously easy to make. Pick out a few colors of yarn, cut a bunch of strings of each color of yarn, and wrap the ends around two dowels. Repeat with multiple colors of yarn. Place the dowels in a cup full of sand or beads to anchor the dowels. Voila! Hang photos or signs on the backdrop with mini clothespins or paper clips.
3. Paper lantern columns.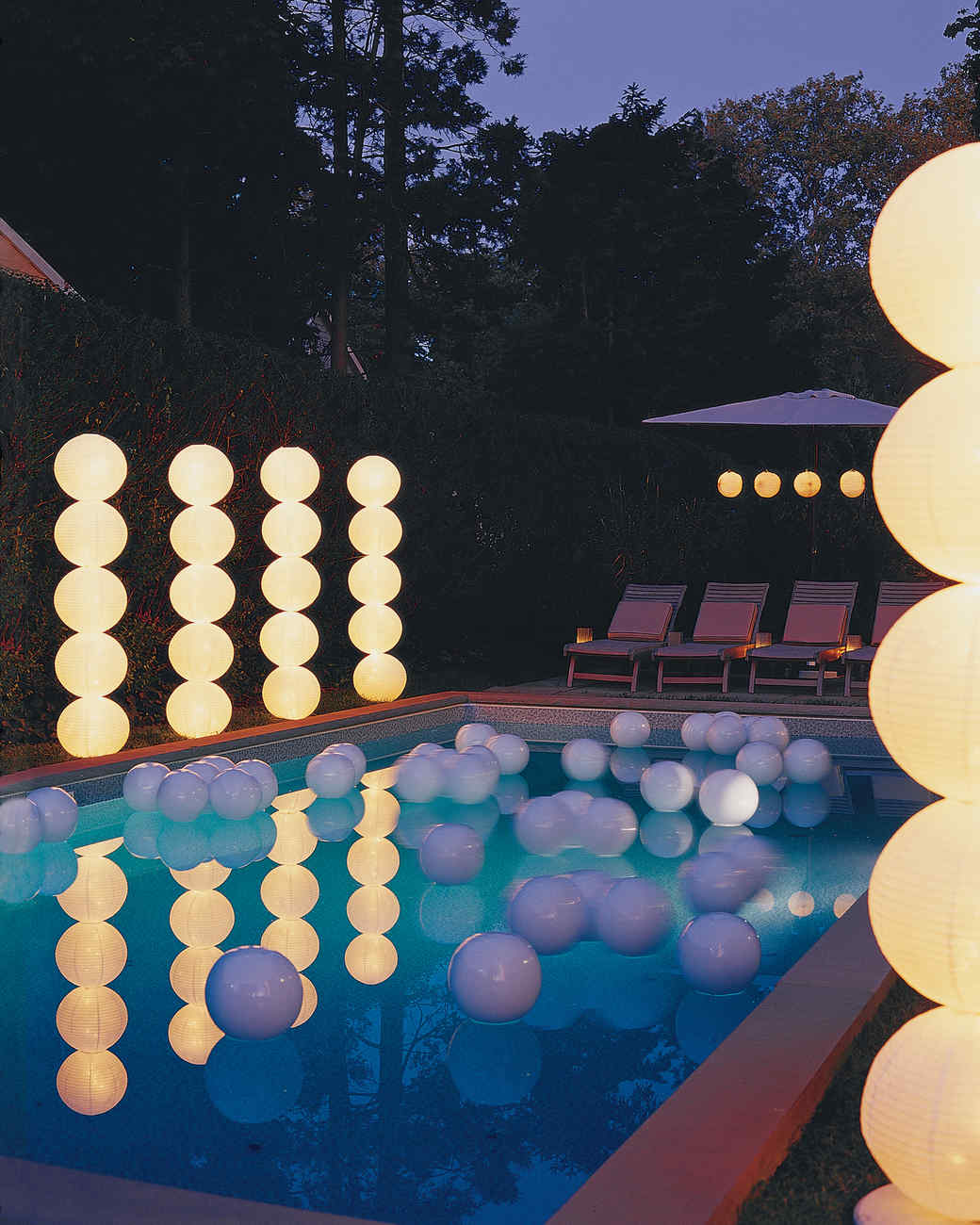 Creative lighting is a hot decoration trend, especially in 2017. An easy DIY wedding project that creates some really interesting lighting are these columns of paper lanterns. All you'll need is a bamboo stick, some Christmas lights, and some paper lanterns. Wrap the Christmas lights around the bamboo stick, and then slide the paper lanterns onto the stick. This easy project will light up your reception late into the night.
4. Painted votive candle holders.
These look like they might require some painting skills, but they actually don't. Get some clear votive holders (any cheap ones will do) water down some acrylic paint, and dribble the paint inside the glass votive holders. Don't mix the colors too much or they'll end up blending. Just dribble some colors in, let the paint dry and then when it's done, drop in a candle! These simple candles can look great on your dinner tables or as accents on the cake table.
5. Tulle table skirt.
Sometimes it's hard to make the venue-provided tables look fancy enough to fit with the rest of your decor. If you're looking for a way to make the tables a little nicer, check out these tulle table skirts. You can use one color or multiple colors to create a rainbow effect. Or just use your wedding colors to match the rest of the decor. Check out detailed instructions here.
6. Sparkle branches.
One of the biggest wedding trends of 2017 is finding ways to incorporate nature into your decor. If you like the idea of using natural items in your decor, but want to glam it up a bit, these sparkle branches are right up your alley. They can be placed in mason jars with some flowers as a centerpiece for your tables or they can be hung throughout the venue to add some shine. Learn how to make them here.
7. Glitter glassware.
Why have classic, boring glassware when you can have sparkly glassware? These champagne flutes and wine glasses are dipped in glitter at the bottom. You can go classic silver or gold, metallics are totally in this year, or you can dip them in your wedding colors. Find out how to make these sparkly masterpieces here.
8. Floating photographs.
Telling the story of your love through pictures is a great and meaningful way to decorate your wedding venue. If you're looking for a new way to display these photos, floating pictures is the DIY wedding project for you. Fill balloons with helium so they float, then tie a ribbon to them and attach the pictures to the ribbon. Create depth by hanging the photos on different lengths of ribbon.
9. Window frame seating chart.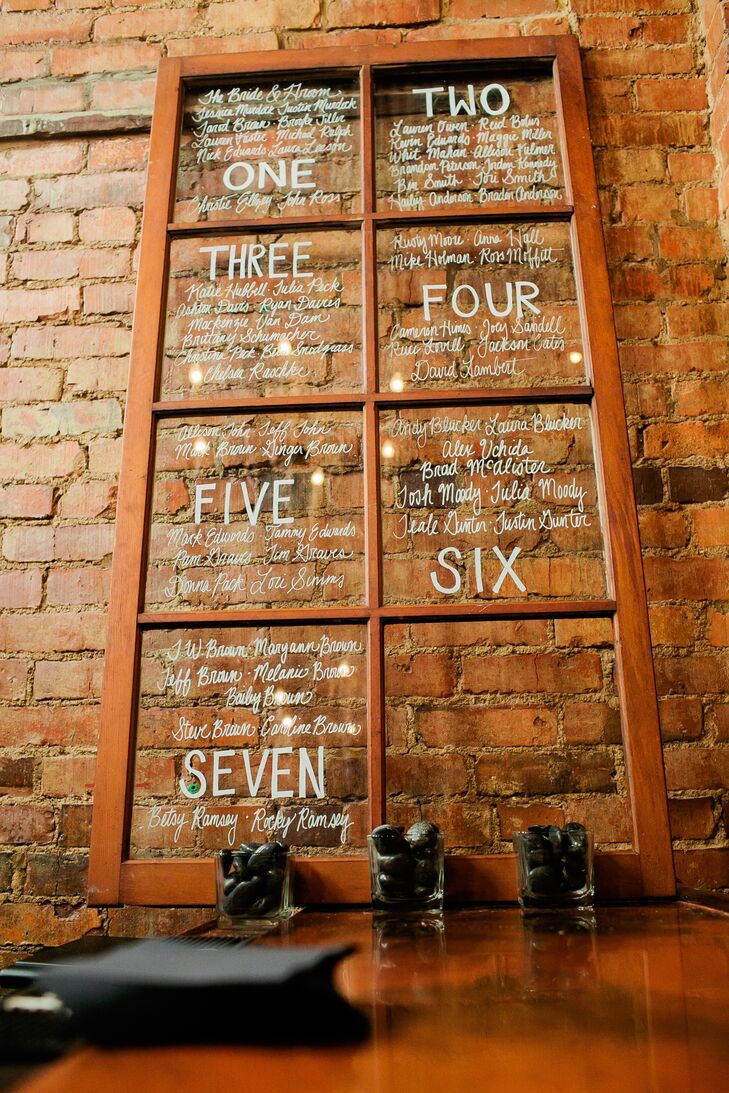 Using reclaimed materials for decorations has become a really hot trend in DIY wedding projects. For this project, you just need to get your hands on an old (or old looking) window and find someone with decent handwriting. Use a window marker to write all your table assignments right on the glass panes of the window.
10. Resin-coated guestbook serving tray.
If you're looking to do something out-of-the-box for your guestbook without breaking the bank, this DIY is super easy to do. Not only will it give your guests something interesting to do, it will also make your guestbook a useful part of your new lives as a married couple! Breakfast in bed has never been this sweet. For detailed instructions, check it out here.
I promise that not all DIY is as hard as you think it is. Even if you suck at DIY, these projects are easy enough for you to handle. Now, get crafting!