Tech, Now + Beyond
A guide to the top 5 vegan and vegetarian apps that will totally change your life
We also need to eat, buy makeup and live our lives, people!
If you're a vegan or a vegetarian, odds are at least once a day it comes up and people ask you, in that conspiratorial tone of voice "so what is it you actually eat?"
I can eat a lot of things, I promise. But even though I know I can eat a lot of things at home, that doesn't necessarily translate to when I'm going out to eat. Or when I need to buy makeup. Or checking if the bathroom cleaner I use is from a company that doesn't test on animals. Life is a bit more complicated when you're vegan, but that doesn't mean it's impossible.
And having apps to help you out on this journey definitely makes life easier. These are my favorite apps (and one website!) that have made my transition to a plant-based and cruelty-free lifestyle much smoother.
This app is kind of the end-all, be-all for finding good places to eat if you're vegan or vegetarian. You put in what kind of food you're looking for, or where you are in the world, and then the app gives you a variety of restaurants to choose from. HappyCow is also a website, which works in pretty much the same way. The cool thing about this is that it really gives you a variety of optional parameters. You can put in that you specifically want vegan options, or just veg-friendly, plus stores that have vegan food. It's invaluable. If you want to be able to go to restaurants that can serve you and the other non-veggies in your party, this is for you. Happy eating! You can find HappyCow on both Google Play and the iTunes App Store.
If you're someone who tries to avoid animal products, you know how long grocery shopping can take. Buying packaged food feels like stepping into a minefield where you stand for what feels like hours in the aisles trying to figure out exactly what is in carminic acid. What does that long word that sounds like a chemical mean?
What is actually in my food? Is It Vegan can let you know. The app needs your camera, which you use to scan the barcode of the food you are thinking of purchasing, and then it will analyze and tell you definitively if the item is vegan or not. Super handy! No more standing in Trader Joe's wondering whether or not you can buy those granola bars! You can find Is It Vegan on both Google Play and the iTunes App Store.
Do you want to know if the company you are thinking of purchasing from is cruelty-free in their practices? In the past, it was a wild goose chase to figure out if companies were cruelty-free or not, and sometimes you just had to give up and buy what was available. Not anymore! With Bunny Free, you can type in the name of the company or even scan the barcode of the item you want to purchase to check if it is cruelty-free or not. You can also search by companies that test or do not test on animals.
It's super handy, as some companies are cruelty-free but their parent company is not, so it will list the cruelty-free company as cruelty-free, but it will let you know what company owns it. Like with Burt's Bee which is a cruelty-free company, but they are owned by Clorox, which is not, so choosing to buy from them is a personal decision you have to make. You can find Bunny Free on Google Play and the iTunes App Store.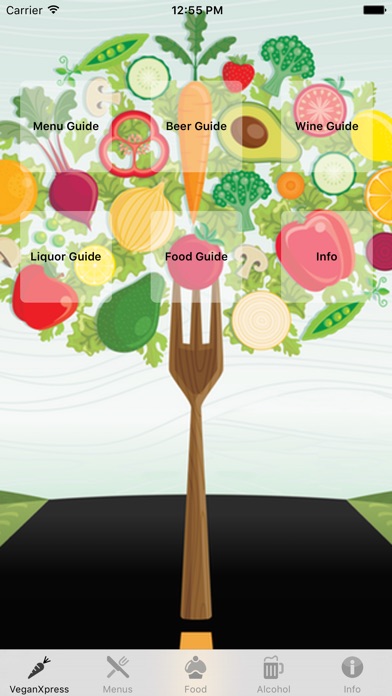 Are you on the run, need something to eat and know you aren't going to find any small, locally-owned vegan restaurants? Maybe you're on a road trip and you know the only options available to you are Starbucks and McDonald's. How are you, a plant-based person, going to eat in this situation? Download VeganXpress, because that is how. This app lets you know the vegetarian and vegan options at major chains and fast food restaurants. It makes sticking to your lifestyle easy by helping to provide options. You can find VeganXpress on the iTunes App Store.
I personally love wearing makeup, but I don't feel entirely comfortable wearing makeup or using skincare that has been tested on animals. So I keep all of my makeup cruelty-free, and to do that, I use Cruelty-Free Kitty for help. This website is probably the most comprehensive list of what cosmetic and skincare brands are cruelty-free. It is updated constantly and also lets you know when the cruelty-free status of the parent companies of certain companies changes. Whenever I'm thinking of trying a new brand of makeup or skincare, I always check. They are at the top of the game when it comes to listing big-name producers, as well as smaller brands.
Living a vegan or vegetarian lifestyle is doable, and it can be easy if you have the right tools. So take your B-12, drink enough water, always rinse your beans, and download these apps for easier, simple plant-based, cruelty-free living.