Oprah Winfrey: a woman who grew up in poverty and yet managed to become one of the most inspirational women in the world. She's a self-made billionaire/philanthropist who gives life to the word "renaissance woman." She donates much of her money to many charities, including her own.
Also, her show Super Soul Sunday is one of my favorites. It teaches me about so many amazing leaders and change-makers.
1. "Be thankful for what you have; you'll end up having more. If you concentrate on what you don't have, you will never, ever have enough."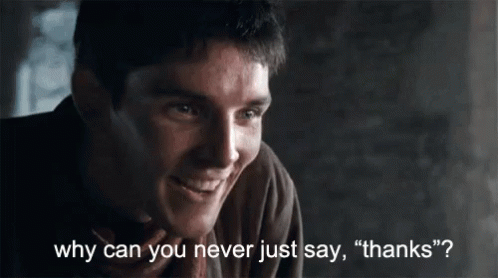 Research shows that doing a few gratitude exercises per day can lead to enormous benefits. My favorite one is the "3 Good Things Journal," in which you simply write down three positive things that happened at the end of each day. I have seen people who barely have their basic necessities met and yet their gratitude is what keeps them content. I have also seen those who "have it all" and yet always find something to complain about.
2. "Even if you're flipping fries at McDonald's, if you're excellent, everyone wants to be in your line."
This is so true. It doesn't matter what you do for a living, if you have that positive energy and attitude, people will naturally be drawn to you.
3. "Surround yourself with only people who are going to lift you higher."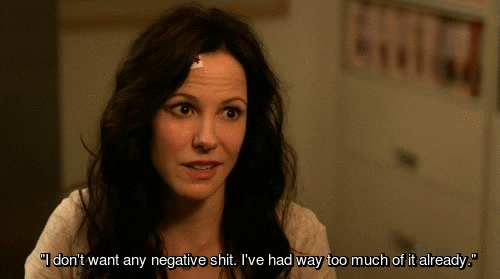 When I was younger, I would waste a lot of time hanging out with people who didn't make me feel good about myself. I never realized that I had a choice in who I surrounded myself with. Now, I understand how damaging it can be when you spend time with negative people. Of course there are some situations in which it's unavoidable, such as having a pessimistic coworker. But for the most part, we have more control than we think we do.
4. "You get in life what you have the courage to ask for."
If I read this a few years ago, I probably would have rolled my eyes and continued on with my day. However, wisdom comes with age and now I realize how true this statement is. How can I expect to receive my dream job if I am too scared to even apply? Why should I expect to be treated with respect and kindness if I don't have the courage to be assertive and set boundaries? It's simple: if you don't put yourself out there, then you can't blame the world for not fulfilling your needs.
5. "True forgiveness is when you can say thank you for that experience."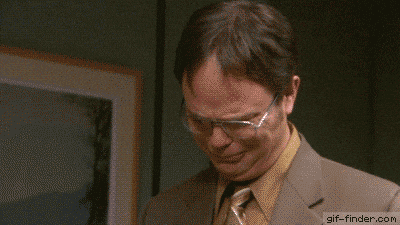 I'm still working on applying this one to my life!
6. "I don't want anyone who doesn't want me."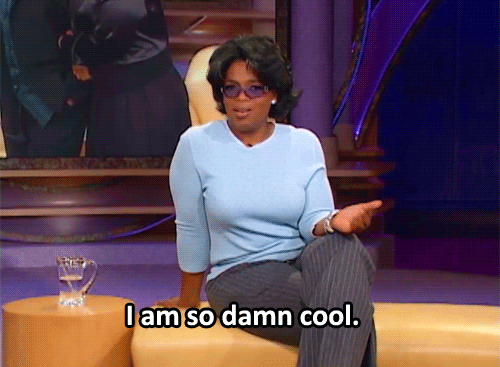 Think about it. Why in the world would you want to be with someone who doesn't want you? It makes no sense. And yet how many of us stay in unsatisfying or even abusive relationships, due to whatever reasons? I want to live my life by this philosophy and have enough self-love to step away from anyone who does not value me.
7. We often block our own blessings because we don't feel inherently good enough or smart enough or worthy enough. You are worthy because you are born and because you are here."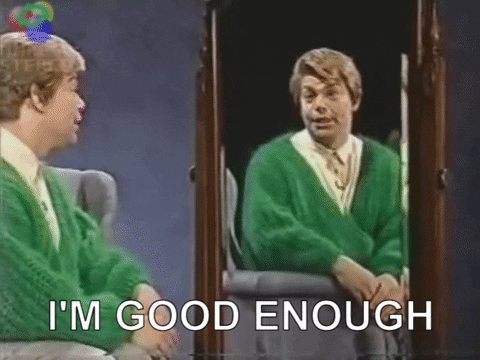 We can be the biggest obstacle towards our success. By having self doubts and negative beliefs about my capabilities, I blocked out good opportunities. For instance, during college, there were a few positions that I really wanted to apply for. But my fear of not being good enough prevented me from getting those positions. When we don't even believe in ourselves, how can we expect someone else to invest in us?
8. "Every time you state what you want or believe, you're the first to hear it. It's a message to both you and others about what you think is possible. Don't put a ceiling on yourself."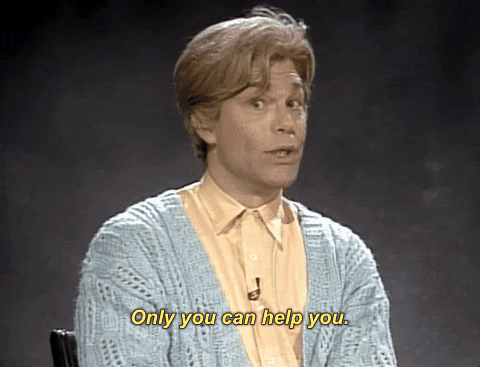 Yes x 1000! One time when I was stuck in a rut, an aunt of mine gave me some tough love and told me that I was the only one who could get myself out of my gloom. In the moment, it hurt my feelings. But after sleeping on it, I realized that the truth isn't always pretty.
9. "Turn your wounds into wisdom."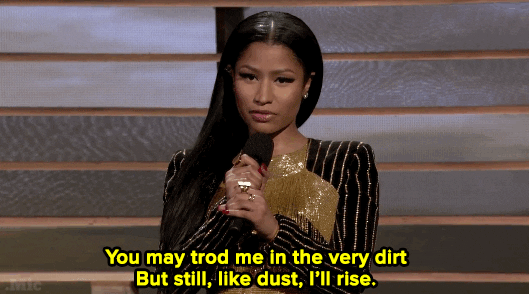 How many times have we gone through difficulties in life, only to realize later on that those struggles are what made us stronger? Personally, I feel that all the times I felt hurt, alone, or sad are what motivated me to become a counselor.
10. "The greatest discovery of all time is that a person can change his future merely by changing his attitude."
Why is it that two people can grow up in the same house, receive the same amount of toys, belongings, etc and yet turn out completely different? I think one of the reasons is their mindset and attitude. Powerful stuff.
11. "You can have it all… Just not all at once."
Sometimes I find it really hard to be patient and wait for the things I want in life, such as a steady job or a loving partner. However, I have faith that everything will fall into place when the time is right.
12. "Failure is another stepping stone to greatness."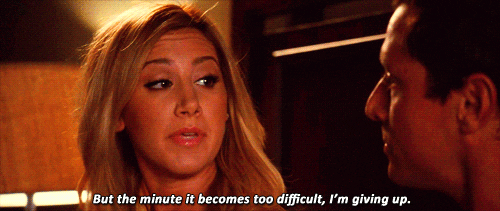 It's so annoying how society tells us to avoid failure or rejection at all costs. It's so dumb because even the most successful people have "failed." When I was a junior in college, I badly wanted to be a resident assistant. When I got the email saying I was not selected, I felt like such a failure. But because of that rejection, I was able to become roommates with Anarocio; a woman who is a huge positive impact on my life. So the moral of the story is that failure is an illusion and many times leads us to something better, we just don't know it at the time.
13. "Where there is no struggle, there is no strength."
This quote is only believable once you're out of the storm. When you're in the midst of it, you may want to punch anyone who tells you that the pain you're dealing with is making you stronger. Or at least that's the case with me.
14. "Lots of people want to ride with you in the limo, but what you want is someone who will take the bus with you when the limo breaks down."
When I was in middle school, I lived in Pakistan with my mother. During that time, I was extremely self-conscious of the fact that we lived in a small one bedroom apartment while the majority of my classmates lived in big houses. I was embarrassed of inviting anyone over because I would compare my friend's houses to my own.
Even though I only made a couple of good friends, that was good enough for me because they didn't judge me by my wealth or status.