Love, Wellness
Following a morning routine changed my life – and it can change yours too
Start your day the right way, every day
You should always start you day off on the right foot because how you wake up sets the tone for the rest of your day. I used to be a night owl (and sometimes I still am), but I would wake up feeling sluggish and I would take a nap halfway through the day. Especially during the summer when I don't have to wake up for any classes, my morning routine is the only thing that gets me motivated to start the day. 
According to research, good morning habits are also a proven way of making people happier and more successful. Once you develop a routine, it puts you in the right mindse for the rest of your day. While there is no ideal morning routine because everyone starts their morning off differently, here are five suggestions for healthy habits to add to yours.
1. Make a to-do list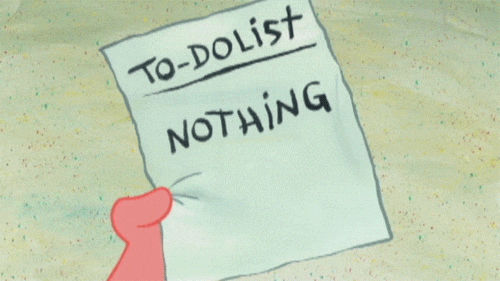 Writing down all my tasks for the day helps to keep me organized and focused on what I need to get done. Apps such as Wunderlist, Google Keep, or Todoist can help you log your activity on your phone. I like to take the old fashioned pencil and paper approach. Every time I check off a task, it's like a small reward that allows me to see all I have accomplished that day.
2. Tidy up your room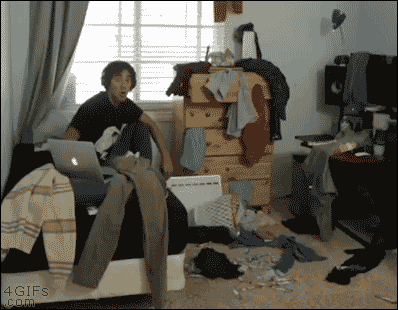 Yes, this includes making your bed. Some people like to get out of bed in the morning and leave it looking like that until they return to it at night. A messy room can eventually lead to a cluttered lifestyle, so tidying up your room is a tangible way to feel like you have a more orderly life. It's a refreshing way to take control of the day. Tidying up my room is a small task in my morning routine that I don't even have to think about anymore. 
3. Drink a glass of cold water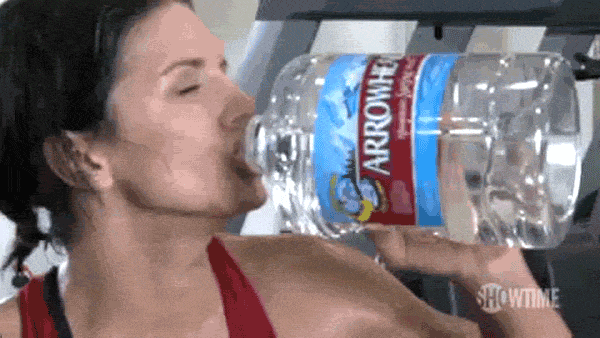 The first thing I notice whenever I wake up is that my mouth is dry. Starting off your morning routine by drinking a 16 oz. glass of cold water will rehydrate you and help your body flush out any toxins before eating. Plus, it's better than drinking a lot of water before bed then having to wake up in the middle of the night to go to the bathroom.
4. Take a walk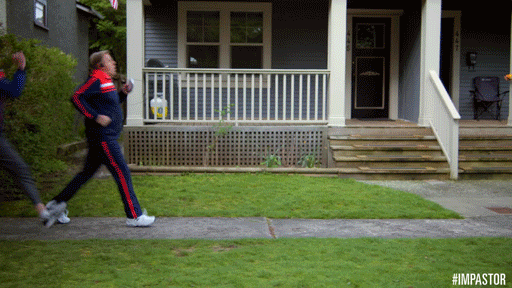 Morning walks are a great way to get your blood flowing and stretch out your muscles. I do this when I take my dog out in the morning, but even if you don't have a pet, it's beneficial to get outside and enjoy the fresh air and sun.
Recently, I've started to leave my phone behind on these walks so I can focus on what's around me instead of what's on my phone. It's the perfect opportunity to meditate and think about your goals. Plus, it gives me a reason to change out of my pajamas.
5. Eat breakfast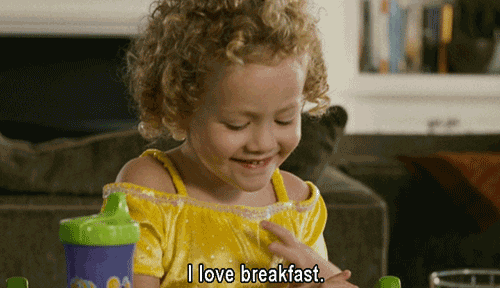 Breakfast is truly the most important meal of the day and I can't emphasize enough why it's essential to never skip a meal. When you include something to eat in your morning routine, you are giving yourself enough energy to start out your day. Studies have found that those who eat breakfast have a reduced risk for cravings and they are less likely to overeat at other meals. Now, I take the time to sit down and actually savor my breakfast because it gives me a chance to take a break from the rush of the morning.
Not everyone is a morning person, but that shouldn't stop you from enjoying every moment of the day after you wake up. Having a morning routine has made me grow to love the mornings because I feel full of potential to try new things and accomplish something I didn't do the day before. Sticking to a routine also means I know what to expect when I wake up. I can tell when I'm not at my best and work to get there. That's why you should always try to make the most out of every morning. And a morning routine can help you do that.