Big news.
There are rumors that a reboot of The Office might be happening. This is after NBC's entertainment chairman Bob Greenblatt announced that he wouldn't mind the show coming back.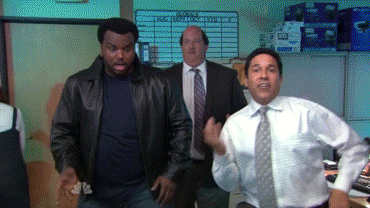 Rumors like this happen all the time, so this might mean nothing. However, I think we all deserve to take a break and appreciate the best moments from The Office.
Here they are, in no particular order:
1. When Michael drives into a lake because the GPS tells him to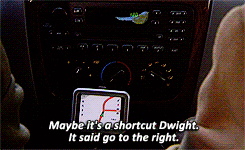 Basically the same way I deal with technology. (Dunder Mifflin Infinity)
2. When Kevin drops his famous chili everywhere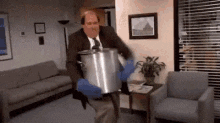 An accurate depiction of me at my lowest points. (Casual Friday)
3. When Michael teaches us about mental illness in the workplace
In the most effective way possible, of course. (Safety Training)
4. When Jim impersonates Dwight for a day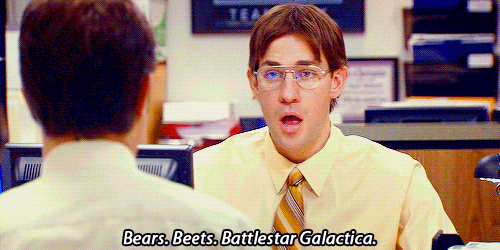 And Dwight impersonates him right back. (Product Recall)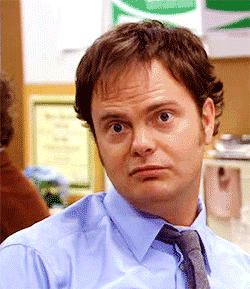 5. When Jim comes to work looking a little different
Hats off to Dwight for not seeing race. (Andy's Ancestry)
6. When Jim and Dwight throw Kelly a birthday party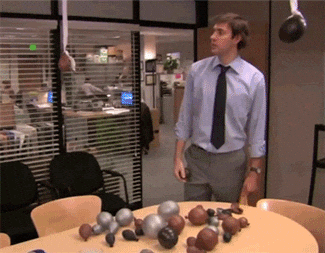 Beige birthdays are totally in now. (Lecture Circuit)
7. When the office celebrates pretzel day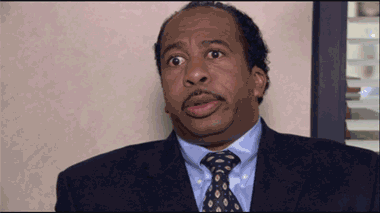 Aka one of the only episodes when we see Stanley smile. (Initiation)
8. When Michael, Jim, and Dwight pull off these amazing disguises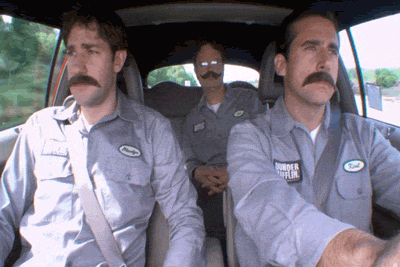 BRB, just investing in some fake mustaches for my espionage side hobby. (Branch Wars)
9. When Michael jumps on a train to run away from his life
Right after he declared bankruptcy. (Money)
10. When poor Oscar tries his best at a Southern accent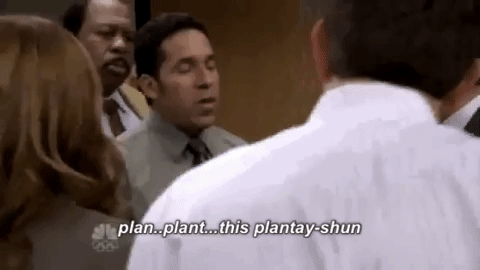 I've never been more uncomfortable for a person, fictional or otherwise. (Murder)
11. When Michael is just so happy to find out Jim and Pam are engaged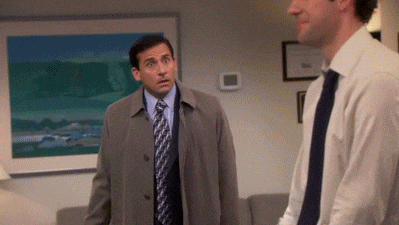 If your friend doesn't tackle you like that when you reveal the big news, they are not your friend. (Business Ethics)
12. When Kelly talks as the confrontational and confident woman we all wish to be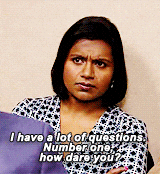 But she also pretended she was pregnant earlier… (Night Out)
13. When Michael steps on a Foreman grill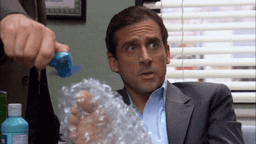 And seized the opportunity to showcase what it's like to be "disabled." (The Injury)
14. When Michael says exactly what's on all our minds all the time
Real talk. (Stress Relief)
15. When the entire office takes us back to our camp days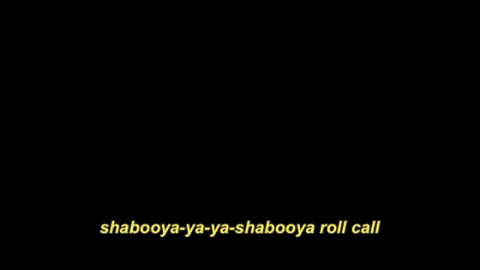 On their way to Laverne's Pie Stand, which still sounds like the best place on earth. (Work Bus)
16. When Andy and Dwight get along for a brief moment and produce beautiful harmonies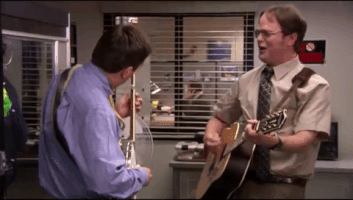 This is one you have to listen to. (Michael Scott Paper Company)
17. When Pam, Ryan, and Kevin describe movie plots instead of their deepest traumas
Okay, but how did Michael not get the Mufasa reference? (Grief Counseling)
18. When Ryan saves us from what would be a horrific entry into Creed's mind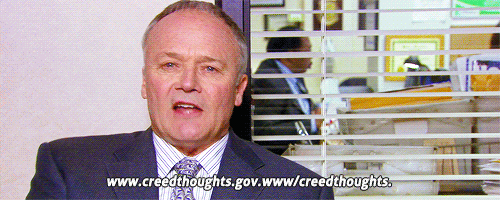 He has said so many odd things that I really don't want to know the story behind. (The Job)
19. When Prison Mike gives a raw and candid account of what prison is like
And scares us straight. (The Convict)
20. When Pam rejects Ryan without any shame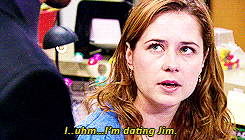 A big win for Jim as well as our own clingy, little hearts. (Dunder Mifflin Infinity)
21. When Michael and Jan host a dinner party
The most painful episode to watch. So. Much. Cringe. (Dinner Party)
22. When Michael went back on his promise of paying a whole class's college tuitions
Hey Mr. Scott, whatcha gonna do? Whatcha gonna do? Make our dreams come true. (Scott's Tots)
23. When Michael hits Meredith with his car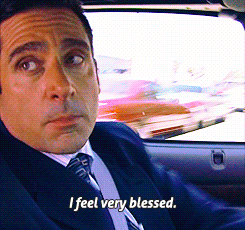 Essentially saving her life. (Fun Run)
24. When Stanley yells at Ryan on "Take Your Daughter to Work Day"
This is scarier than the "Did I stutter" outburst towards Michael. (Take Your Daughter to Work Day)
25. When Dwight kicks Pam's friend in the face right before Pam walks down the aisle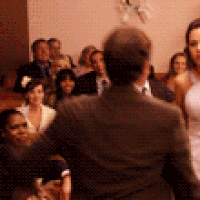 As anyone would want on their wedding day, really. (Niagara: Part II)
26. When Michael Scott holds a pizza delivery guy hostage
And the whole office slowly realizes it's a crime. (Launch Party)
27. When Dwight teaches the office how to do CPR
The stuff of horror movies. (Stress Relief)
28. When Michael realizes Toby is back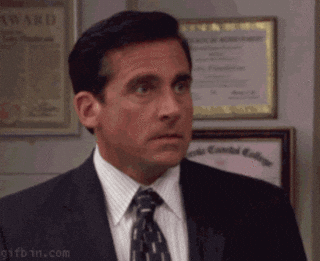 This is my most used gif. (Frame Toby)
29. When Michael shoots everyone in improv class and teaches us what real acting looks like
The same episode he runs away from the IT guy he mistakes for a terrorist. (Email Surveillance)
30. When Dwight simulates a fire to teach the office a lesson
(RIP)
This. This is my all-time favorite scene of the whole show. (Stress Relief)
These don't even scratch the surface of all the amazing Office moments, so share your own on Twitter and Facebook.
Here's to clinging on to that hope of new scenes to reminisce about in the future.