Movies, Pop Culture
9 times Bollywood movies taught us incredibly valuable lessons
It's not just all romance and choreographed dances. Bollywood can get pretty deep.
When I hear the word Bollywood, I automatically think of love, romance, dancing, singing, gorgeous outfits, and the like. One reason this industry is so successful is that each of its movies evokes a rainbow of feelings.
Sure, there are some pretty trashy and cringe-worthy movies, but on the flip side, there are also tons of amazing ones.
Here are just a handful of Bollywood movies that teach life-changing lessons:
1. Zindagi Na Milegi Dobara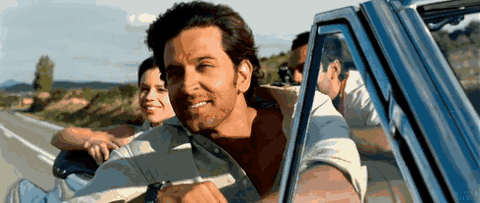 If you want to look as relaxed as Hrithik Roshan over here, then watch this movie so you can gain some valuable reminders. It makes you want to pause and realize how good your life is despite the hardships. It makes you appreciate your true friends.
But the biggest thing I took from this movie was to push yourself out of your comfort zone and face your fears.
2. Jab We Met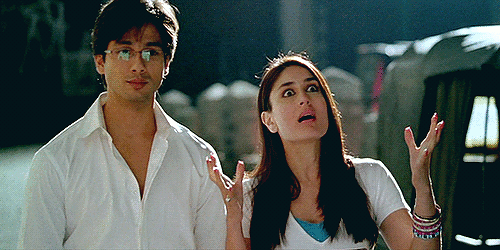 The biggest lesson Geet taught me was to not take life too seriously.
She is so spontaneous, adventurous, and authentic in the way she interacts with the world. She also inspires us to love ourselves and be independent – refusing to take crap from anyone.
Pretty sure that's the sort of self-confidence that attracts people (especially Shahid Kapoor) towards her!
3. Kapoor and Sons
This movie gives me the chills every time. So damn good. It shows how no family is perfect and reminds us that we are all flawed creatures who need to accept and forgive one another.
[bctt tweet="We are all flawed creatures who need to accept and forgive." username="wearethetempest"]
Kapoor and Sons also portrays how important it is to communicate honestly with our loved ones, whether it is expressing positive or negative feelings. It's the only way to get through life because conflict is inevitable.
4. Dear Zindagi
Who wouldn't want Shah Rukh Khan to be their psychologist? This movie takes us on a journey to see what it may be like to experience therapy. I love seeing mental health being promoted and destigmatized! For anyone who hasn't watched it, good news: it's on Netflix!
My favorite line from the movie is: "khul kar ro nahi sakogi to khul kar hass kaise pao gee?" Translation: "If you don't know how to cry openly, how will you learn how to laugh wholeheartedly?"
5. Yeh Jawani Hai Deewani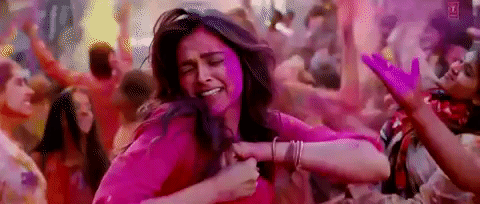 Bunny teaches Naina to realize that she is good enough just the way she is. She doesn't have to try to change herself to fit in with the people around her, and through that, she learns to embrace her true self unapologetically. Naina teaches us that no matter where we go in life we will always be missing out on something.
So we might as well enjoy and appreciate where we are.
6. Baar Baar Dekho
Not only does this movie have an amazing soundtrack, but it also gives us a huge reminder to live in the present moment and appreciate the people in our lives.
[bctt tweet="We can never get our time back, so we should spend it wisely." username="wearethetempest"]
Not going to give any spoilers, but I will say it's a feel good movie that will make you want to enjoy where you are right now, rather than living for the future. And in our day and age of constantly being connected to our gadgets, it's a great wake-up call to disconnect every once in a while and fully experience life.
Because no matter what we do, we can never get our time back, so we should spend it wisely.
7. Dangal
I love Bollywood movies that empower women! Dangal is a must-watch film – it shows these two young women breaking stereotypes and gender roles. It also teaches us not to be too cocky or full of ourselves when we do become successful.
It shows that women can do anything men can do if they just drown out society's messages telling them they can't.
8. Kal Ho Na Ho
In this movie, Aman teaches Naina how to open up and be vulnerable, which allows her to address the emotions she had repressed. Sometimes we need that reminder to share our struggles with someone who is trustworthy.
The overall life lesson I took away from this was to remember that every single day we are alive is a gift and life should not be taken for granted. As Shah Rukh Khan famously states, "Hanso, jeeyo, muskaro…kya pata, kal ho na ho," which translates to "laugh, live, and smile, because who knows –  tomorrow may not exist."
9. My Name is Khan
I loved every minute of this movie because it addresses extremely important issues that we are facing in the world today, including Islamophobia. My name Is Khan reminds us to judge others based on their actions, rather than their religion. This film is an emotional roller coaster and the actors did an amazing job.
There are way more Bollywood movies that have meaningful lessons for us. In fact, most things in life have lessons if we just look deeply enough. So sit back, relax, and indulge in a Bollywood movie! You won't regret it.