Humor, Life
This is the ultimate guide to the people you have to deal with at every family dinner
Uncle "Bob" is busy condemning your hippie friends, Grandma is hounding you for a grandchild, and your socialite cousin arrives late. But hey, family!
Ah, family. There's nothing like taking the time to reconnect with your loved ones. Perhaps you haven't seen them in years, only know them by photograph or salacious story, or maybe you see them every other weekend. Regardless of the connection, sharing a meal all together with both adopted and biological family is special.
My big, fat, post-Soviet-Jewish family is no different. Our family dinners are not far from the words of Toula Portokalos in my family's favorite film, My Big Fat Greek Wedding: "My dad and uncles, they fight over who gets to eat the lamb brain. And then my aunt Voula forks the eyeball and chases me around with it, try to get me to eat it, 'cause it's gonna make me smart. […] And my whole family is big and loud. And everybody is in each other's lives and business. All the time! Like, you never just have a minute alone, just to think, 'Cause we're always together, just eating, eating, eating!"
[bctt tweet="There's something to be said for the inexplicable, intimate bond that's created when people share a meal." username="wearethetempest"]
Throw in a healthy dosage of herring, vodka, endless toasts and Russian folk songs, and you are taken right to the center of our family dining experiences.
However erratic, there's something to be said for the inexplicable, intimate bond that's created when people share a meal. Among these family meals, you'll often find similar types of characters on your guest list, all who have their unique gift to offer.
Drunk Uncle (Often Named Bob)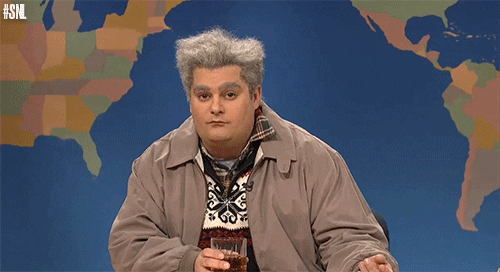 Oh, Uncle (Bob).
Every time he comes over, he brings a homemade concoction that is definitely 90% vodka and insists that everyone try it. No one does, of course, and so he helps himself for the entirety of the meal. Uncle (Bob) has a questionable-looking mustache, knows more curse words than a sailor and manages to offend every religion, creed, and culture before the appetizers roll out. He cheerfully comments that every "millennial hippie liberal" is ruining his country.
Grandma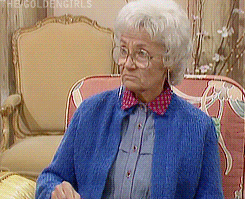 All grandma wants to do is make sure you eat. Yes, please eat everything on the table, but also, don't forget you need to stay slim for the boys. But don't go seeing too many boys now, you wouldn't want to be known as "that girl." Grandma knows just how to combine the perfect amount of sexism, slut-shaming, love, and guilt to make you take up nunhood. And oh, did you try her bread pudding yet? Haven't you?
[bctt tweet="Every 'millennial hippie liberal' is ruining your uncle's country." username="wearethetempest"]
She toiled all day in her kitchen to make that bread pudding. You should really try it. One day, you'll have to make it for your family. By the way, isn't it high time that you gave her a grandchild?
The Concerned Aunt/Family Friend
Every time you sit down to dinner, you wait with earnest to receive your concerned aunt/family friend's disapproving scowl.
After all, how is it that after just a few months of graduating college, you don't have loans paid off, a mortgage, a high corporate position, a business tycoon husband and a second child on the way? Never mind that she hasn't lived in the same place or stayed with the same person for more than six months at a time – she knows what's best for you.
The Socialite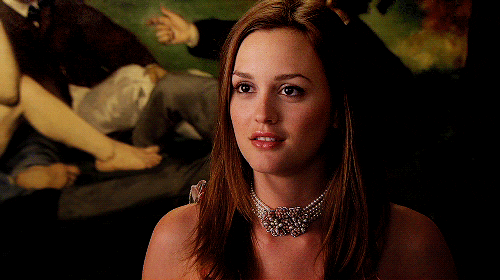 1.2 million Instagram followers and OMG, she still made it to the meal… 3 hours late.
But she brought signed pictures of David Lynch with her for everyone! And she is sooooo sorry that she hasn't responded to any of your texts, emails, phone calls, courier pigeon letters over the past two years. But hey, you'll brunch SOON. Definitely soon.
The Health Nut
This guest will not be eating any carbs, and, like, it's really insensitive of you to be eating a roll in front of him. Also, he really wants everyone to know that all the meat dishes on the table are completely unsustainable and cruel. Did you know that when you eat meat you eat the animal's fear?
[bctt tweet="Every year, you wait with earnest to receive your concerned aunt/family friend's disapproving scowl." username="wearethetempest"]
He judges you when you grab another roll. The Nut's gift is acting as a comprehensive resource for the newest fad/diet/supplement. A general rule of thumb: don't eat anything served on the table and you should be good.
The Devil Child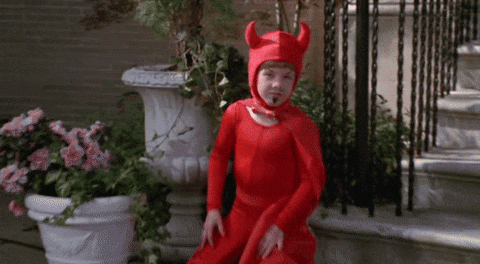 Somehow, this kid wants nothing more than to ruin your meal. He'll alert his mother and father that he's finished dinner so he can have dessert.
Under his half eaten mashed potatoes, green and orange spots peek out from a blanket of white. His parents coo at him to finish his vegetables first, and without missing a beat, he begins to hurl his mashed potatoes and hidden vegetables across both dinner tables. Then, for the pièce de résistance, he howls "FOOD FIGHT," to which all the other kids respond immediately.
The Host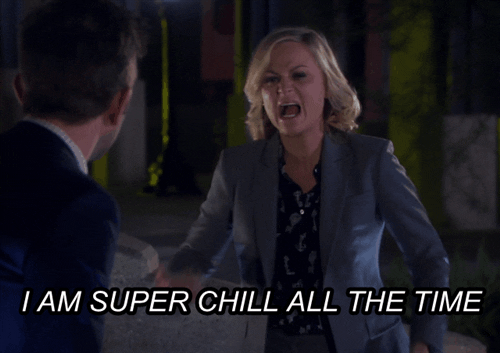 Cheers to the person responsible for putting this meal together, for organizing all the dishes in the kitchen, to keeping every guest fed and pampered. Each table setting and dish is meticulously planned and each spot at the table carefully chosen to avoid conflict (never put The Drunk Uncle next to The Concerned Aunt/Family Friend). The host cleans up every mess made both physically by the children and emotionally by guests (Grandma, here's looking at you).
No matter that by the end of the meal, the host hasn't even touched his/her chair or a bite of food they prepared. It's the experience shared by all at this family meal that counts… right?
Right. From all the characters that gather around our family dinners, they still stand out and are special to each of us because of the memories and feelings we share with one another. My family has traveled across oceans, opposed and fled from oppressive regimes in order to have these overwhelming celebrations. At the end of the day, no matter how irritating, I wouldn't trade these crazy interactions for the world.
From every bite of different platters and an enlightening perspective to the scents of a home-baked pie and deep-seated shame, being squeezed between the warmth and guilt of loved ones around a family dinner table is a timeless yet ever evolving experience. With every passing meal and every passing generation, the lessons offered with the century-old china and whiskey-fueled wisdom are here to stay–for better or for worse.