Books, Pop Culture
When Dimple met Rishi is the adorable, Desi romance that you need in your life
When Dimple met Rishi is a sweet love story about two teens who are trying to balance their aspirations with what their Desi parents expect.
I'm not super sentimental but I like a good romance every now and again. When "Dimple Met Rishi" has to be for me, one of the most cutest books ever. It is a teen rom-com infused with Bollywood which makes it so relateable to any South Asian.
This book follows Dimple; a 18 year-old high school graduate with plans to become a coder. She has typical Desi parents who are more concerned with her finding the "Ideal Indian Husband". Dimple's mom is is forever hovering and trying to get Dimple to dress nicer or make more of an effort. Dimple however, has no interest in any of this. She somehow miraculously convinces her parents to let her attend a summer program for aspiring web designers.
Where she meets Rishi. Rishi is the absolute opposite of Dimple. He is the traditional "good child"; set for college and ready to find a wife. Rishi and Dimple's parents agree for them to get married should they get along and Rishi is sent to the summer program to meet his future wife, an arrangement Dimple knows nothing about. It is a modern tale of an arranged marriage type of set up.
Their meeting goes as well as expected when Rishi meets headstrong Dimple. But after being partnered for a project they get to know each other better.
This is a light and hilarious modern romance that is incredibly cheesy – as is anything that has a Bollywood aspect. It is a coming of age story about two teens who are trying to balance their aspirations with those of their parents. It is a great insight into what most teenagers feel like with Desi parents.
I mean this book does have its cringey moments, it is sometimes too sweet. It is also pretty predictable, you know they are going to end up together from the start and everything ties up pretty conveniently.
But I just adored this book – as an Indian it resonated with me.
Dimple is written to be pretty fierce, she wants to break out of the restrictions that her culture puts upon her. I mean she calls out her mom's misogynistic views right at the beginning and I think that was what sold it for me. Her relationship with her mother reminded me a lot of the conversations I have had with my mom growing up regarding priorities, marriage and careers. Dimple knows what she wants in life and is determined to be more then just someone's wife. I enjoyed reading her perspective especially as she not portrayed as an "emotional girl."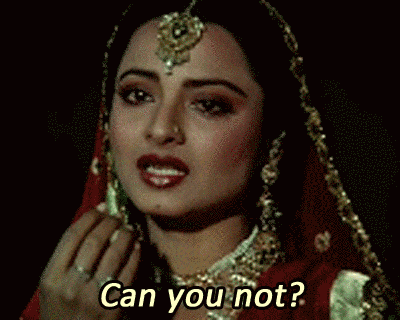 Rishi, what a sweetheart. I really adored his character. I mean, he is the good child I could never be. But what I really enjoyed reading was his relationship with his culture. Rishi is Indian and proud of it but not in an arrogant way. He knows what he is and isn't ashamed to make other people feel uncomfortable should they question it. He is sweet, patient and not overbearing which is so nice to see in a male character.
It was refreshing to read a tale where the woman is career-orientated and the man is the hopeless romantic.
Although the book addressed arranged marriages, it wasn't the stereotypical "marry this person or we disown you" story line. Both parents were trying to hold onto traditions and cultures from their time but were not crossing the line. It is something I wish I could have explained to my peers growing up; that arranged marriage now, for some of us is a lot more chill.
Together they evened each other out and bought out the best sides to each other. There was none of that destructive, dramatic "love" that we see so often portrayed in romances. This was a healthy relationship that was so cute to watch blossom. I adored all of the family dynamics and well-written friendships.
When Dimple Met Rishi is hilarious and so light-hearted. It is one of those books to read on a lazy Sunday morning. Sandhya Menon wrote an incredible tale of first love that I could finally relate to,
This book is what I wish I had as a Desi teenager.