Food & Drinks, Life
15 recipes you need to try to spice up your next summer barbecue
Time to make the most of summer grilling season.
You might not celebrate your nation's independence day with grilled meat and cold drinks like we do in the USA and Canada, but there is no denying that long summer weekends with friends and family are perfect for barbecues. The lush backyard grass, large (loud) group, smoky smell, and cold sodas are my images of summer. Some of the foods can get a little redundant though, so if you're looking to host a barbecue, I have some new twists on the classics to take it to a new level.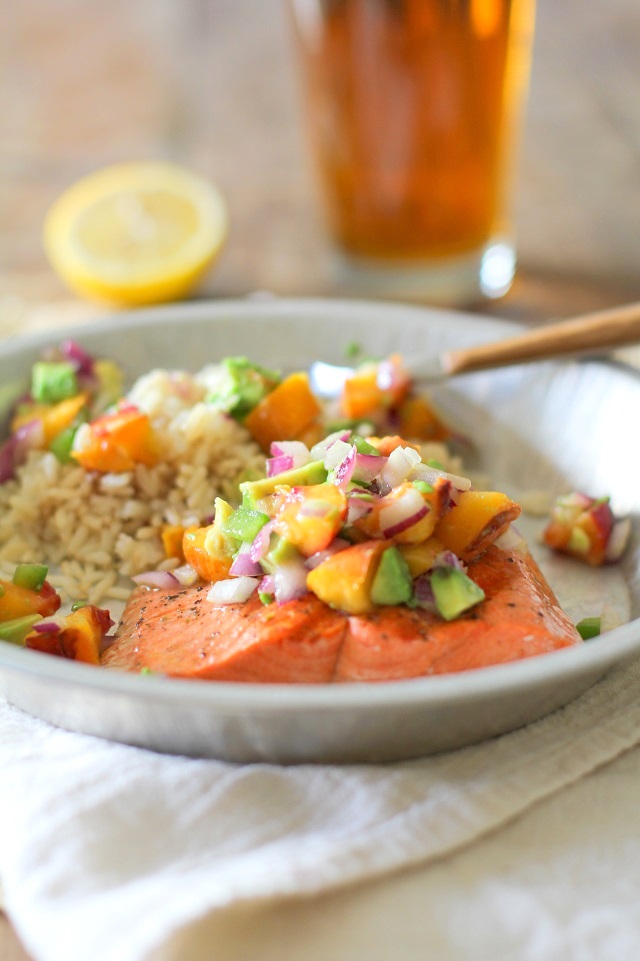 This is quite possibly my favorite combination in the world. Salmon with any form of sweet salsa. I like this recipe because it has the sweet tanginess of the peaches (which are grilled!) while also including creamy avocado to balance it out. Plus, the salmon is really healthy and gives you that dose of omega-3s that you need!
Another magical combination: pesto and shrimp. I sound like I'm a seafood person, but I really am not. It's only when it's the less "fishy" kind combined with the right toppings/sauces. The pesto is one of those right topics. It masks the fishy flavor while bringing out that familiar shrimp taste I actually enjoy.
A new take on classic steak. I love blue cheese, but I can understand why some people don't so I'm sure you can easily substitute the cheese with a different kind. But this butter/chive/cheese combo adds really strong flavor and can replace smothering your steak with barbecue sauce. This also ups the fanciness of the gathering if you're looking for a recipe to do that.
I don't know what it's like to be a vegetarian/vegan at a BBQ, but I can't imagine it's easy. This is a good alternative to the meat kabobs that people often make, and the variety of vegetables included in this recipe sounds delicious. Even if there are no vegetarians/vegans in the group, this is a good side to have.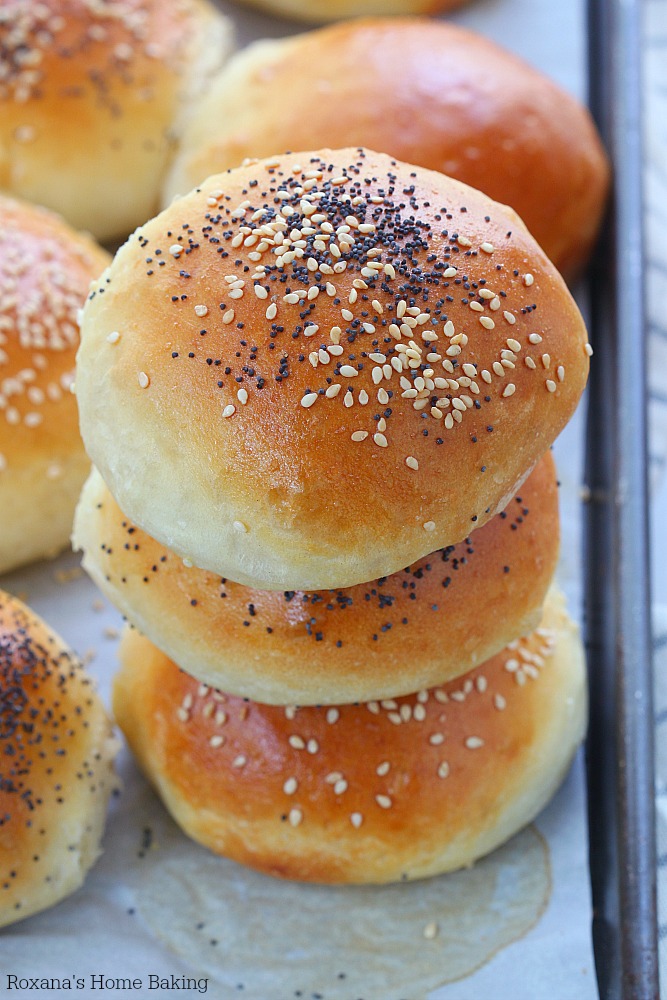 Maybe you just want regular old burgers. No fancy meat or sides. Just a good burger. Then this is one recipe you have to follow. These burger buns will bring out the flavor of the burger patty even more, and will make your same old recipe seem brand new and professional.
My family is one of those that buys frozen french fries and fries them. Convenient. But if you have the grill open and are already putting in effort into preparing food to grill, might as well prepare potatoes too and slap them on there. It takes a little extra time, but I promise it's worth it.
I eat corn at every barbecue I go to, and I love it. But it's time for me to change it. This recipe doesn't call for too dramatic of a change. Butter on corn isn't anything new. But the basil really makes a difference to the grilled corn flavor.
I literally see avocado everywhere these days, which can get annoying. But have you ever seen grilled avocado? Grilled avocado with fresh salsa inside? No? Then this is perfect to break out as a sort of salad or side to all the meat you're eating. Unique and also really simple to make. It's like having guac and salsa in one bite, too!
Salads are great to have and all, but barbecues are all about digging your hands into the food and eating it with your fingers. So instead of having a salad that requires silverware, have your salad on a skewer. I love caprese, and these skewers are no exception. Feel free to also add bread on the side to make the flavor a little more authentic.
Normally I'm against weird variations of Middle Eastern staple foods, but this is good. The quinoa makes the recipe healthier. Switching spinach for parsley also makes the texture a little less rough (and is easier to chop). I usually do that, don't add cucumber and pepper, and instead put pomegranate. This could make an interesting substitute for salad and quite possibly stir up a conversation about Middle Eastern politics, and who doesn't want that!
Sweet tea is an American Southern classic. I go to school in Georgia and they serve sweet tea (pronounced "sweettea") as much as they serve water. It's a staple. But if you ever feel like shaking things up a bit, add strawberries. It's the season for them so that makes it even better.
This is probably my favorite graphic in the existence of all graphics. LAVENDER LEMONADE? Yes, please. Don't stick with boring (albeit good) basic lemonade when you can choose any of these convenient recipes listed beautifully on this pool-blue sheet. Thank you, PB teen.
So you've heard of watermelon at barbecues, and possibly even grilled watermelon. But this? This takes it to a whole new level. Just the "crème fraiche" makes it sound fancy when reality is this is a super simple recipe. And quite the interesting flavor combination. Makes you seem like a creative chef genius, yeah?
S'mores can be messy. No, they are messy. The banana boat for the s'mores mix not only adds flavor, but also makes the s'mores eating process a lot more convenient. No more sticky-handed guests waving their fingers around, mouths stuffed, asking where the sink is.
My least favorite part of a pie or cobbler is the crust. Some may disagree, but that's just how it goes in my book. This recipe is for a healthier, cuter, more convenient, creative, [insert more awe-struck adjectives here] version of a peach pie. How can you resist? And if you must, you can make your own miniature pie crust cups and stick these on there.
So there you have the recipes. Just add string lights, good company, and an awesome playlist for the perfect Saturday evening BBQ.