Beauty, Lookbook
5 gorgeous halal nail polishes people actually swear by
Totally obsessed.
We're so excited that these polishes have finally hit the market.
These polishes also offer the chance for your nails to rest. They help restore growth and strength back to your nails, and many come enhanced with vitamin B5, vitamin C, and argan oil. Some polishes are not tested on animals and are even vegan-friendly.
Breathable nail polish is a must-have item for Muslim women and men wanting to rock a slaying mani while performing wudu. There has been wide debate as to whether or not the breathable polishes are truly halal, but it has been noted by a few users that after some testing the formula appears water-permeable. Whether you believe it or not, it's significant that brands are making an effort to accommodate for people's different religious beliefs with their products.
"If something is blocking [your nails], that is not acceptable," says Habib Ghanim, director of ISWA Halal Certification Department and president of USA Halal Chamber of Commerce. "When wudu is performed, water has to touch every part of your body. If you have nail polish on that is non-porous, that is not considered halal."
Although many brands are popping up offering halal cosmetics, the products are still relatively new and it can, therefore, be difficult to suss out all options on offer. This list showcases five brands offering glorious alternatives to your typical nail polishes, leaving your fingertips free for any and every color you could possibly imagine.
786 Cosmetics is one of the newer brands to hit the scene, but I'm already obsessed. They make nail polishes that are halal, vegan, non-peelable and without any harmful chemicals.
One of the many reviewers noted, "Usually it's hard to find good color selections for wudu friendly nail polish. I'm so glad I found 786 cosmetics, they have beautiful colors and affordable prices. I could not be any happier with this product, I took it with me to get a manicure and got many compliments at the nail salon. Top it off with their top coat and the color lasts a long time." You can snag them for $12.95, but some of them are currently on sale for $8.99!
Inglot, a brand we all know and trust, has been in the breathable nail polish game for a while now.
One reviewer stated, "I've used it now for several weeks and my previously split and cracked nails are stronger than when I used regular nail polish. I'll purchase more!" Each polish retails at around $20 and you can buy it here.
Tuesday in Love's polishes are certified vegan, certified halal and cruelty-free and come in a host of amazing glossy and matte finishes. You can buy them for $14.99, but a few are on sale right now for $11.24!
Retailing at just $13.99, Maya Cosmetics' breathable nail polish is also gluten-free.
One reviewer said, "I'm a certified lab tech and tested MAYA's nail polish for water permeability and it works beautifully!! This particular light chocolate brown goes on quite opaque with just one coat. LOVE IT."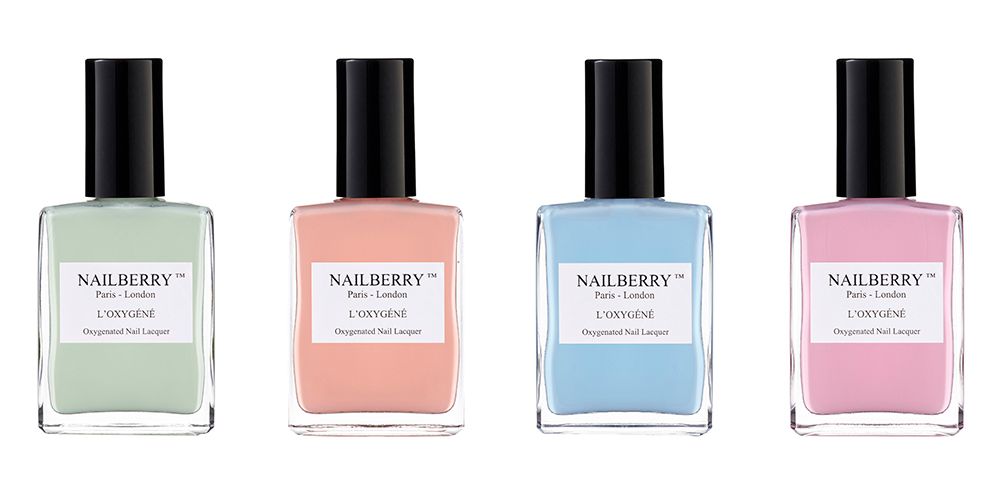 Nailberry's award-winning L'Oxygéné Collection is not only breathable but also looks and sounds fancy AF. At around $16, the UK-based brand offers many beautiful shades to beautify your fingertips.