Humor, Life
These 7 female Muslim comedians disprove your theory that women aren't funny
We have brilliant female Muslim comedians out there but if you ever google Muslim comedians, we only get male Muslim comedians.
Recently I was watching Vir Das' Netflix Special (which I left in the middle because I didn't enjoy it much) when I came to this realization: I've only been watching male comedians. I've seen Hasan Minhaj's "Homecoming King" and Trevor Noah's "Afraid of the Dark" on Netflix. I repeatedly watch Zakir Khan's videos on YouTube (and he is absolutely brilliant and witty with his comedy). But I haven't seen any female comedians perform.
Sure, I've seen Amy Poehler in Parks and Recreation. I've also seen Tina Fey in 30 Rock. I've seen both of them perform together at award shows and they are hilarious.
But I come from a Desi-Muslim background, where usually any career outside the lines of medicine and engineering is considered frivolous. So I was curious to know about female Muslim comedians.
And to my surprise, there are a lot of female Muslim comedians out there. The following are just some of the many brilliant female Muslim comedians out there in the world that you simply have to check out.
1. Negin Farsad
Negin Farsad is an Iranian-American comedian, actor, director and writer. Farsad describes herself as a social justice comedian, using laughter to tackle Islamophobia head-on. Her show, The Muslims Are Coming, travelled across the U.S with the aim of engaging people in order to make people laugh and debunk common misconceptions around Islam. To add to her achievements, Farsad was also named one of the Funniest Women of 2015 by Huffington Post.
2. Shazia Mirza
Shazia Mirza is a Pakistani-British comedian. Mirza is best known for combining contemporary matters with her personal experiences and delivering it in a hilarious, deadpan style. More recently, she has been known for her show The Kardashians Made Me Do It which is inspired by three girls who left Bethnal Green to join ISIS. The show explores what it's like to be Muslim today.
3. Eman El Husseini
Doing comedy for 11 years, Canadian-Palestinian Eman El Husseini is kicking ass. Born in Kuwait, she moved to Montreal in 1990, and has always been interested in joining the entertainment industry. For Husseini, comedy is a way to get through to people. Like Farsad, she also believes that laughter is an effective way of breaking down cultural barriers and sharing diverse perspectives.
4. Maysoon Zayid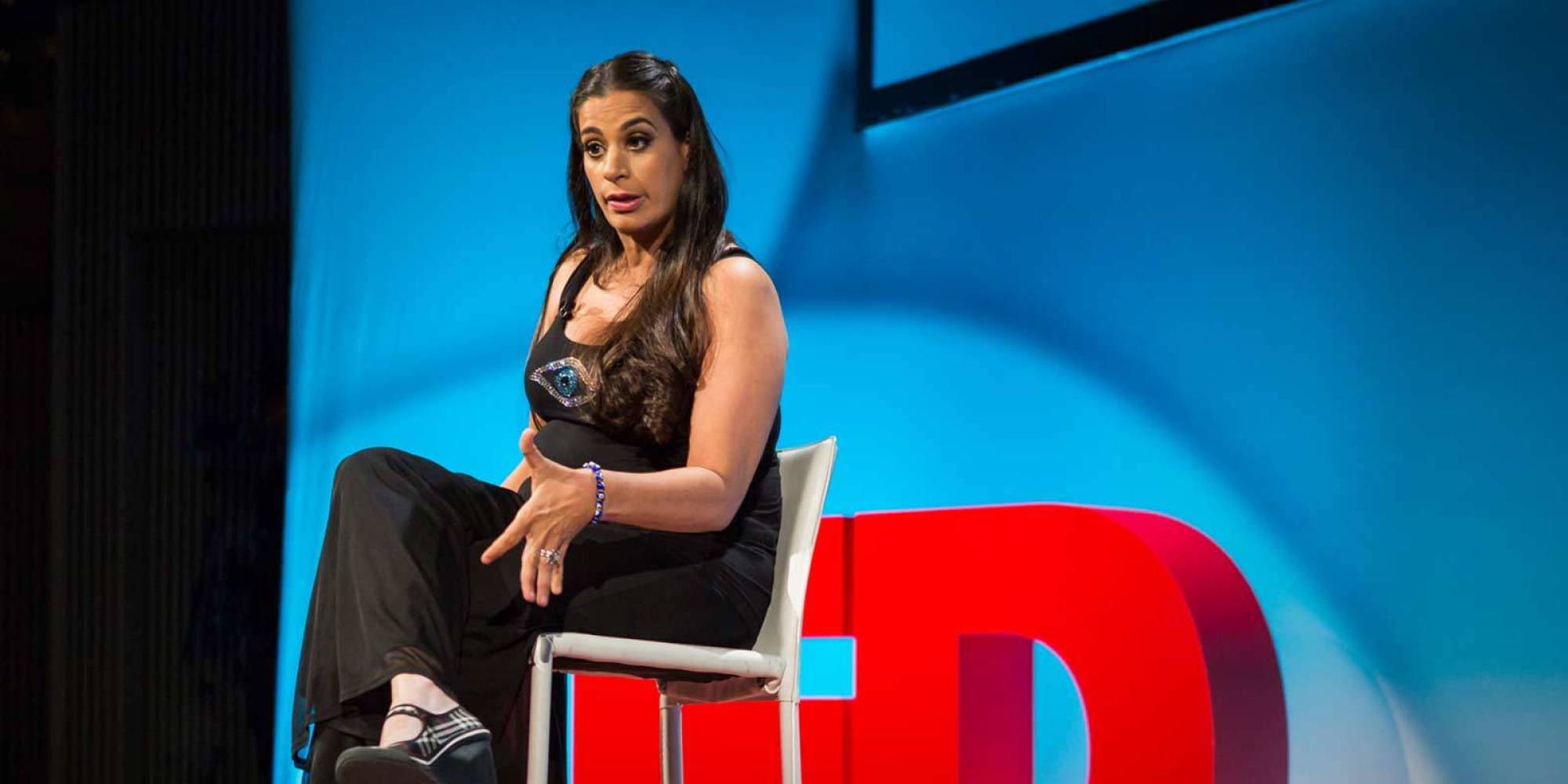 Maysoon Zayid is an American-Palestinian comedian, writer and an actor. Zayid started her career as an actor, but soon turned to stand-up comedy. She is also known to be the first Muslim female comedian to perform in Palestine and Jordan. In 2003, she started the New York Arab-American Comedy Festival with Dean Obeidallah. She is also featured in Negin Farsad's The Muslims Are Coming.
5. Zahra Noorbakhsh
Zahra Noorbakhsh is an Iranian-American comedian, writer, and an actor. Noorbakhsh is best known for her show All Atheists are Muslim which was dubbed the highlight of the New York International Fringe Festival by The New Yorker. The show hilariously tells a story about her introducing her atheist boyfriend to her parents. She is also known for her podcast Good Muslim Bad Muslim, co-hosted by Taz Ahmed.
6. Aizzah Fatima
Aizzah Fatima is an American-Pakistani actress and writer. She gave up her career as an ads engineer at Google to pursue a career in stage acting. She is best known for her one-woman show Dirty Paki Lingerie. In it, Fatima plays 20 different characters depicting various ethnicities and diversity among the brown women.
7. Faiza Saleem
Faiza Saleem is a Pakistani comedian who started Pakistan's first all-female comedy troupe, Khawatoons, which literally translates to "Ladies Cartoon". She started her career with short satirical videos which went viral on Facebook. Her videos are based on ridiculous daily interactions with people in her life. Her characters portray different, contemporary issues in Pakistan.
Check them out!