Love, Wellness
3 tips for anyone who has no idea what they're doing at the gym
No experience, no problem.
What's not to love about the gym? Sweaty people throwing themselves around a claustrophobic room, the smell of desperation hanging in the air; it's the best place to be in the final few days of summer.
Well, maybe it's not that bad.
But up until a few months ago, the gym was my own personal hell. I hated everything about having to drag my body down there; I'd swipe my too-expensive membership card only to bounce on a treadmill for twenty minutes then angrily give up.
But being diagnosed with PCOS means that gym is a necessary evil. It lowers my insulin resistance, helps me lose weight, elevates my mood and makes me feel like a productive human being.
Of course, there are alternatives to the gym, and I participate in them whenever I can. Road running, hiking, swimming at the beach and many other activities are easy options for someone looking to get healthy. But let's be honest, not many of us have time to spend on a dope, two-hour hike through nature. The gym, be what it may, is a simple solution for people with the extra money for a membership.
So even though I hated it, I knew I had no other option for the sake of my health. I tried and tested many different tips to get me through those doors, and in the end, I found just three crucial tips that made all the difference I needed to kickstart a healthier lifestyle.
Welcome to your newest member of the gym bunny community.
1. Sign up for group classes
I get bored really easily, and my attention span is pretty damn low. Being a writer means that I am constantly coming up with new ideas and itching for pen and paper, so when I'm all alone in the gym with no guidance, I can get easily distracted. When I get distracted, those doors look very, very enticing.
So in order to force myself to commit to an hour at the gym, I started enrolling in classes. The Virgin Active I go to offers so many classes, it's difficult to choose which one looks best. I've done spinning, high-intensity interval training, yoga, Zumba, mixed martial arts and so many others I can't even begin to describe them. Every class offers something different so you never get bored.
Even if you do, no one wants to be that person running out of a fitness class 30 minutes too early. Having a trainer and a group of people around me motivates me to stay where I am and get the job done.
And hey, an hour later I'm that much fitter and that much more disciplined.
2. Listen to podcasts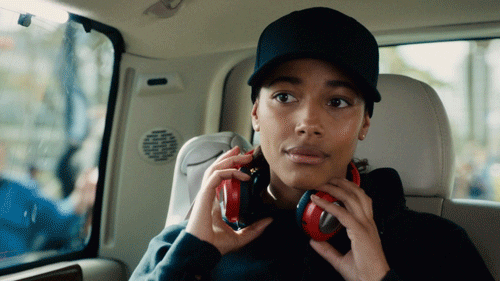 Like I said, I have a very low attention span and tend to get bored very easily. But podcasts are different, especially if you've found one that really makes you laugh, cry and think.
With amazing podcasts led by women of color like Another Round and The Tempest's own podcast The Exposé, I barely notice the time going by as I run on the treadmill. I'm too busy laughing at Tracy Clayton's hilarious defense of bats and learning about amazing people like Mona Haydar changing the traditional narratives of Muslim women.
Listening to podcasts while gymming gives me the opportunity to do what I love: multitasking. I mean, entertainment and exercise? Count me in.
3. Celebrate your progress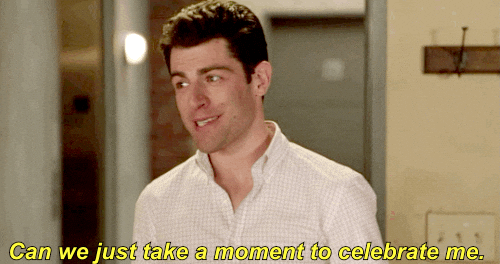 Every little bit of progress counts. Your goal may be to fit into a pair of jeans by the end of summer or be able to run five kilometers in three months, but even a kilogram lost or a kilometer ran means you are on your way to achieving your goals.
[bctt tweet="Every little bit of progress counts." username="wearethetempest"]
I keep two notebooks with me at all times. The first is a bullet journal where I document my day-to-day activities and basically take control over my whole entire life. The second is a food journal where I write down my feelings about eating, and also keep track of recipes and other food related things. But what I also keep in my food journal that matters just as much as my eating patterns, is my exercise routine.
I write down what I did for the day and how it made me feel. I write down what I loved and hated about the gym, and what I want to do in the future. I write down my goals, my setbacks, my struggles and everything in between regarding my exercise journey. Keeping this helps me keep track of my progress, but also celebrate when I've achieved big and small things.
To be able to look back at where I was, where I am and where I want to go is the foundation of how I am able to go to gym five days a week, every week.