Movies, Pop Culture
20 things you'll totally get if you're a real Bollywood lover
Don't pretend like this hasn't happened to you.
Since I was a toddler, I have had a deep love for Bollywood movies and songs. I believe that I would be a drastically different person if I had not been surrounded by Bollywood.  If you're in the same boat, here're a few things I know you can relate to:
1. You find yourself randomly quoting lines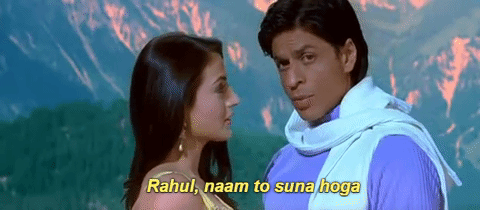 Sometimes to the annoyance of people who have no idea what you're referencing.
2. You catch yourself daydreaming while listening to Bollywood songs
Don't pretend like this hasn't happened to you.
3. Having way too much empathy for the actors
Their tears are your tears!
4. Getting super inspired by certain movies
Many Bollywood movies actually have some pretty deep life lessons. My favorites include Kapoor and Sons, Dangal, and Kal Ho Na Ho.
5. You spend way too much time trying to perfect the choreography of songs
They make it look so effortless.
6. Sometimes people in your social circle may be embarrassed by your FOB-iness
But like the honey badger, you don't give a shit.
7. You need to get to the theaters early so you can watch upcoming trailers on the big screen
It may be the only time you don't use desi standard time.
8. You have unrealistic expectations for life
Not to be a pessimist, but I doubt we'll ever be able to dance to Chaiyya Chaiyya on top of a moving train.
9. You get super flattered when someone says you look like a certain Bollywood actress
It's one of the highest compliments you can get.
10.  You play your favorite song on repeat…without headphones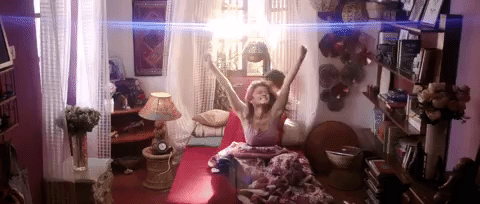 Even if everyone around you goes nuts, each time you listen to the song you appreciate it more and more.
11. You have a love-hate relationship with "item" songs
They're so catchy and yet the lyrics can be pretty objectifying towards women. It's twisted.
12. You have at least one character who's a role model to you
Who doesn't want to be more fun-loving and authentic as Geet from Jab We Met?
13. You're more excited about dancing than the actual wedding ceremony
Let's be honest.
14. You have an opinion on everything Bollywood-related
Even as you're reading this article, you're probably analyzing whether you agree with it or not.
15. You feel the need to defend your favorite stars
How dare someone say Shah Rukh Khan's too old?!
16. You have that go-to song to feel really empowered
Who doesn't feel better after listening to Break Up song?
17. You also have that go-to song when you're feeling really sad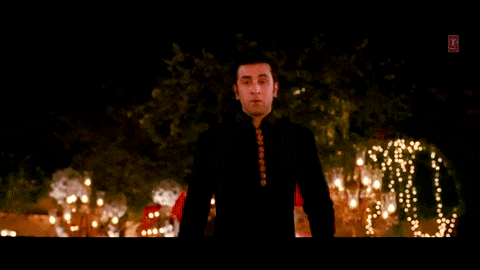 These songs are so powerful, connecting us with each other through our sorrows.
18. You secretly hope that you find love like Rahul & Anjali's
Even though Kuch Kuch Hota Hai had a pretty messed up storyline, I don't think anyone would disagree that "pyaar dosti hai" (love equals friendship)?
19. Sometimes you forget that Bollywood actors are just as human as you are
Since we rarely see what goes on behind the scenes of the filmmaking process, it's easy to forget all the effort that goes into it.
20. You don't care what anyone else thinks of your love for Bollywood
Haters gonna hate. Always.