Fashion, Lookbook
10 fashion trends we seriously need to ditch this year
We should not be paying a fortune for furry backpacks that can't even carry anything.
So I am not the fashion expert of the world, but there are some trends going around now that are just silly.  We should not be paying 350 dollars for furry backpacks that can't even carry anything.  We should not be paying money for shirts or pants that purposely do not cover the goods.  Why are we paying so much money for materials in which to cover ourselves when they aren't even cute? Let's combat this.
[bctt tweet="Why are we paying so much money for materials in which to cover ourselves when they aren't even cute?" username="wearethetempest"]
Here are the 10 current fashion trends that absolutely need to go:
1. Under-boob shirts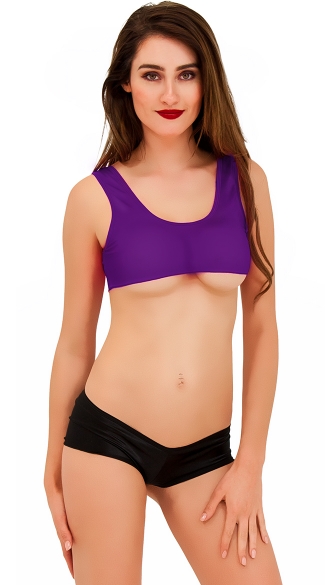 Seriously guys what the fuck is this trend.  This cannot be comfortable.  You know there is this thing called bras and regular shirts that could give your girls some more support and also would look way sexier than this hilarious crop top.
Plus, think of all the possible nip-slips just waiting to happen in this shirt.
2.  Juicy Couture Tracksuits
Let's bring it back to 2004 in Mean Girls with Amy Poehler's stay at home mom pink tracksuit.  Seriously people.  I saw a woman wearing a green tracksuit exactly like this last week. Update your wardrobe! Fashion does not mean wearing all the same color it means mixing and matching and putting together killer outfits.  These just make everyone look the same! Fashion is more about being unique and creating your own look.
3. Unwrapped infinity scarves
Infinity scarves are meant to be wrapped, not just hang around your neck waiting to get caught on something.  They are an adorable accessory that can help keep your neck warm as well as compliment your outfit.
Unfortunately, this unwrapped infinity scarf is just an insult to the scarf world.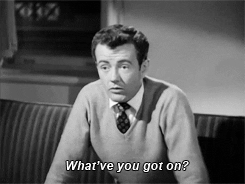 4. Paying too much for crap, even if it's going on your body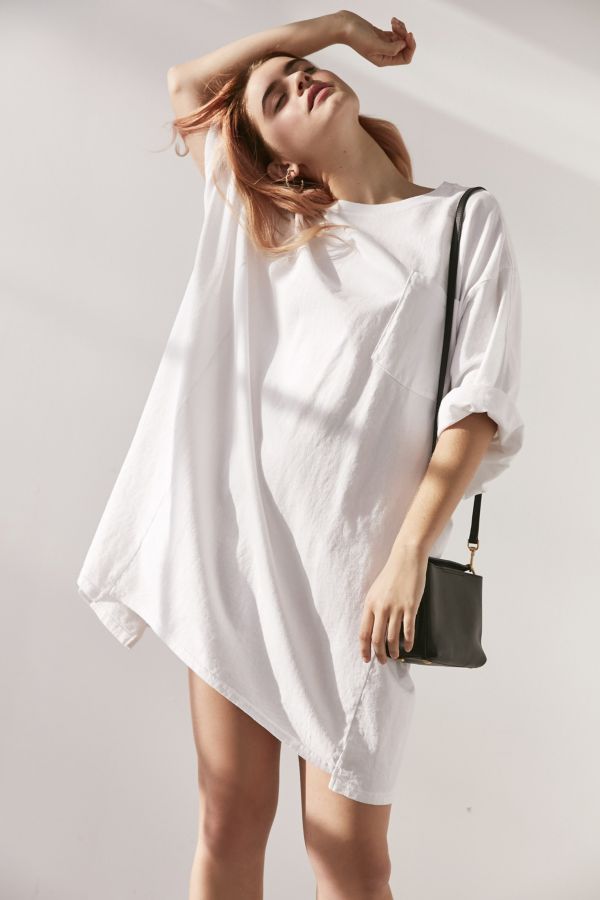 This gigantic t-shirt is 54 dollars.  54 dollars! Just go to Walmart and get a couple XLs and it would accomplish the same look.  T-shirt dresses have a place in this world, but this is crap.  I am tired of companies using their influence on the market to make extra cash for themselves.
You can make this outfit yourself but with a more personal creative edge!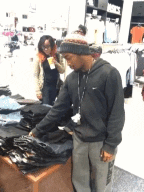 5. Anything that writes words across your boobs or butt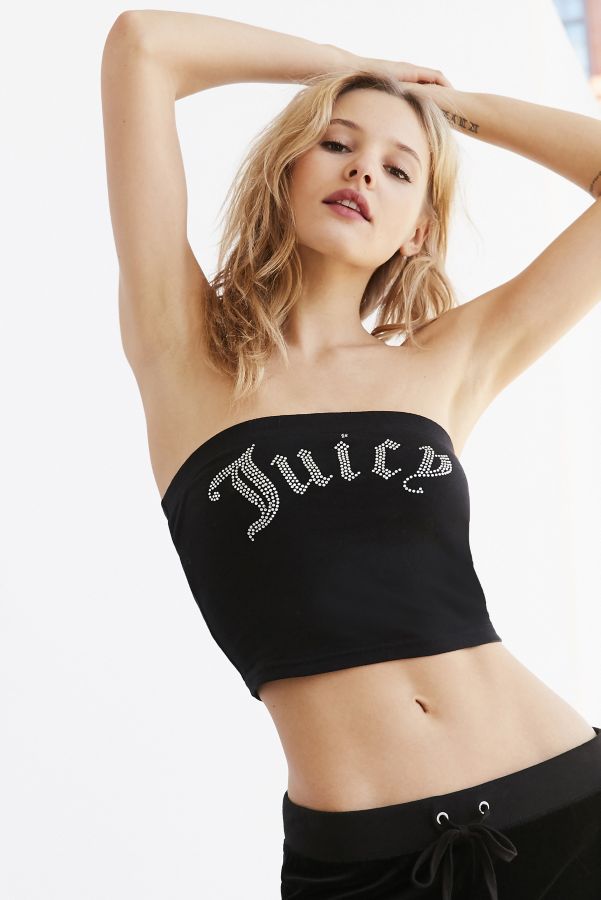 It's not the early 2000's anymore!
We don't have to wear sweats with writing on the booty or boobs for a sense of fashion.  It's just expensive for you but free advertising for the companies.  It's not cute and just gives yucky boys an excuse to look at your boobs or butt.  You look good without this crap! Wear what you want and people will notice your fabulousness.
6. Corsets. Just, no.
It's not the Middle Ages anymore! You don't need to wear a corset to get a womanly figure or to suck in your supposed belly fat.  People are people and as long as you have a person shape you are fine.  Let's stop supporting companies that perpetuate the ideal woman figure.  You do not need a corset to be beautiful.
7. Completely see-through clothing
This dress is pointless! Unless you're wearing it over a bathing suit on your way to the beach, this thing makes no sense and wouldn't protect you against the sun either.  Isn't the point of clothing to, you know, protect your body from natural elements and/or to cover up the goods? This does neither.  And this costs way more than one should pay for mesh fabric.
8. Anything furry
This tiny backpack is over 300 dollars.
This is fake and colored fur which means that it collects dirt worse than any other fabric.  It also is gonna be impossible to match with!  Let's stop paying so much money for articles of clothing that are neither functional nor cute. The Jenners already have a ton of money, and they don't need more of yours for something like this.
9. Denim Skirts
I'm not understanding why these are coming back into style, but they have arrived. Denim is great for pants and jackets but skirts? I am not on board.  They are tough to move in and offer nothing in the sense of accentuating your body.  They are uncomfortable and ugly.  Why not wear a skirt with a movable and breathable fabric?  Let's return to the days where we looked adorable while also being comfortable.
10. Kylie Jenner butt jeans
My question is…wouldn't this share a ton of germs from like toilet seats to subway seats and everything in between? What if you got sunburn only under your butt?  What if you sit on a hot bench?  Nothing is there to protect your booty! Protect the booty people!