USA, World News, The World
Syria Airstrikes, Supreme Court Confirmation, and Dangerous Advertising: The Week in Review
Also included: Stockholm truck attack, murder-suicide in San Bernadino, and Malala Yousefzai's honorary citizenship.
We get it, Wednesdays can be tough to get through. In an effort to keep up with the world's ever-changing news landscape, we've put together the top 10 headlines to keep you on top of things. 

1. Senate Confirms Neil Gorsuch to the senate, triggering "nuclear option" to get around the Democratic filibuster.
After a fourteen-month vacancy from the passing of Justice Scalia, the ninth Supreme Court spot was filled by the Trump administration's pick – Neil Gorsuch. The Senate confirmed Gorsuch at a close 54-45 vote. Only three democrats voted for Neil Gorsuch, and they all come from conservative-leaning states. It was the narrowest approval of a Supreme Court nominee since the 1991 52-48 confirmation of Clarence Thomas. "He is the perfect choice",  according to President Trump. "Perfect" is used tentatively, we suppose.
2. A truck plows through a Stockholm shopping plaza
On Friday, April 7th, a truck driver drove down Drottninggatan (Queen Street), a shopping area in Stockholm, only to crash the truck into a department store. Sadly, there were four people who passed away in the attack.  It was later announced to be a terrorist attack.
By Tuesday, April 11th, Rakhmat Akilov, a 39-year-old from the central Asian republic of Uzbekistan, came out as the truck driver behind the attack. He has not been formally charged yet. Prosecutors must formally charge Akilov by May 11, Court President Malou Lindblom said.
3. US airstrikes in Syria draw both intense criticism and support
The missile strikes targeted Shayrat airbase near Homs, Syria. The US has said this was the location from which Syrian forces launched a chemical attack on the rebel-held town of Khan Sheikhun on Tuesday morning. The Pentagon said 59 Tomahawk cruise missiles were launched from warships in the Mediterranean in the early hours of Friday morning.
A Syrian official told the Associated Press that at least seven people had been killed and nine wounded in the US missile attack. Reuters reported that the Syrian state news agency said the strikes had killed nine civilians, including four children, in areas near the airbase. The death toll has not been independently verified yet.
4. Murder-suicide in San Bernadino
A murder-suicide took place in San Bernadino on April 10th, 2017. In a fit of rage, 53-year-old Cedric Anderson shot his estranged wife, Karen Smith, at North Park Elementary School in her classroom for special education.  He murdered Smith and also struck two students who were standing behind her, according to the police chief.  One of those children, unfortunately, passed away, and the other is still in critical condition.
5. Malala Yousufzai becomes an honorary citizen of Canada
Malala Yousafzai from Pakistan is the sixth person (and the youngest) to ever receive honorary Canadian citizenship. On Wednesday, she was given the title during an honorary citizenship ceremony in Ottawa. She reaffirmed her love for her native country and that she is a proud Pashtun, but that she still feels highly honored by her honorary status. Earlier this week, she also was elected as a UN Messenger of Peace, which is the highest honor the UN can bestow on a human, for her work on the rights of ladies in education worldwide. (An honorary citizenship is completely symbolic and doesn't give one a real citizenship.)
6. Dangerous advertising at Pepsi and Nivea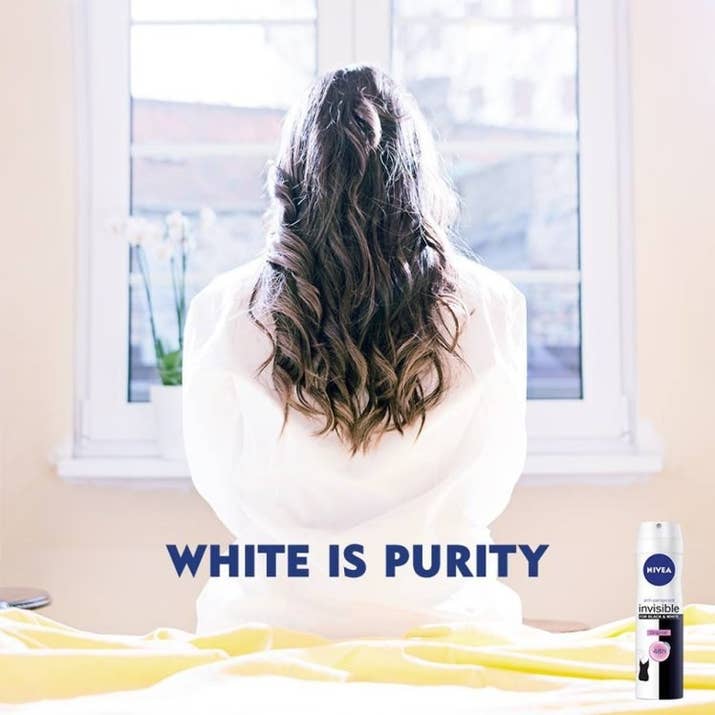 Advertising remains interesting through controversy, and it leaves you wondering if these major companies deliberately pulled stunts for publicity- or if their teams are really so clueless. In the latest mess-up, Kendall Jenner hands a Pepsi can to an officer during a protest. Critics stated the depiction commercialized legitimate expression, tokenized minority depictions, and the belittled the experiences of minorities.
Then Nivea's "white is purity" ad drew outrage expressing concern about the notion that white is associated with something pure, and in contrast, darker colors are lesser (yes, its an issue of race). Again, it's about implications, and we're left wondering what advertisers were thinking. Apparently, the white was supposed to contrast the black on the can, which was supposed to represent "strength." We didn't see that part on the poster. Plus, it's supposed to be invisible deodorant.
7. Twitter sues the US gov to block unmasking an anonymous account
The government and the tech sector butt heads again in a question of protecting the identity of a Twitter account. Alternative accounts on Twitter, allegedly ran by current or former federal employees, criticize President Trump's administration. Customs and Border Protection summoned Twitter to reveal sensitive information on the alternative immigration account. The controversy rings in the questions of subversion, national security, the protection of free speech, and the even the legitimacy of Twitter if the social media site is coerced into revealing the alt-accounts' identities. Is @ALT_uscis really a threat to national security, or our president's legitimacy (or both?). Furthermore, will this account's identity eventually be revealed?
8. NCAA lifts its ban on holding championships in the state of North Carolina
House Bill 2 (also known as HB2) was recently replaced in North Carolina with a compromise bill, HB142. HB2 restricted public restroom options for transgender people and limited protection for LGBTQ people. The compromise bill is insufficient for groups that fight for the civil rights of the LGBTQ community. However, the replacement of HB2 was enough for NCAA to announce its lift on banning on championship events in North Carolina. The announcement has brought in criticism to the NCAA from groups like HRC, and openly LGBTQ lawmakers.
9. Coptic Church attack in Egypt on Palm Sunday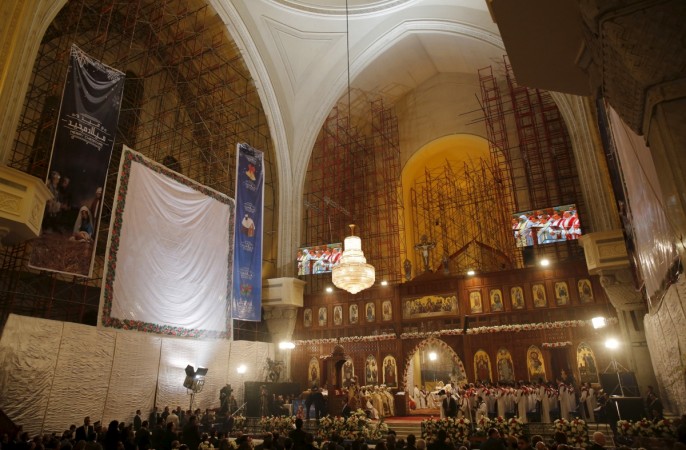 Last Sunday, two Coptic Christian churches in Egypt were attacked in suspected suicide bombings. At least 44 people were injured and more than 100 were killed. Mar Gerges church in Tanta and Mar Markas in Alexandria were targeted, disturbing worshippers on Coptic Christian Palm Sunday. The Islamic State claimed the attacks, adding to a number of other attacks on Coptics, including a mass beheading in Libya two years ago. These attacks highlight the threat that Coptics in Egypt face, as they make up roughly 10% of the population there, which is a Muslim majority. The attacks put a spotlight on the political climate and tensions between the two religious groups in Egypt.
10. Las Vegas to be the first city in the US to dispense clean needles via vending machine
By the end of May, three locations in central Vegas should have operating vending machines to dispense clean syringes. The syringes are to come in a kit that also offers a tourniquet and a container for used needles, alcohol swabs, and information on where to receive addiction treatment. Though heroin use has increased, the city is hoping to curb the problem of users transmitting diseases.
Until next time: