Food & Drinks, Life
The 7 best Italian foods you should be eating
It is time to stop dumping marinara on penne and calling it Italian!
I went to Reggio di Calabria in Italy for a month after my freshman year in college. It was the summer of 2015 and it was wonderful. I attended classes with non-English speakers and learned Italian. I drank fabulous wine and saw incredible places like Tropea and Palermo.  I met some great people and learned a ton.
I also ate fantastic food because I was in southern Italy so obviously it was awesome (minus the olives and anchovies). While I was there, I did miss the typical American cheeseburger, but now that I am home I miss Italian pasta. I'm not talking about spaghetti and meatballs here.  It is time to stop dumping marinara on penne and calling it dinner! It's time to eat some real Italian food.
Here are the seven best Italian dishes you should be eating, as told to you by an American chick who spent a month in Italy one time.
1. Gnocchi with pesto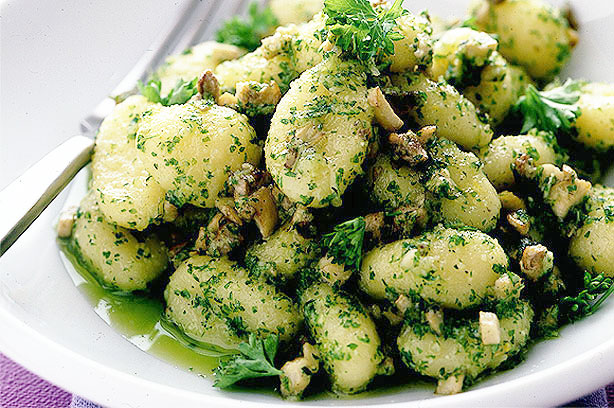 I had gnocchi with pesto when I was in Italy and it was awesome. Gnocchi is actually a potato pasta that is really fun and easy to make. The only problem I ever had was trying to make the ridges on each piece correctly, but if you make it for yourself, you have no one to impress with funny lines on potatoes! You will need a food processor for the pesto, but it will be worth it.  This is a great meal that I highly recommend.
2. Homemade ravioli
Ravioli is an awesome dish that is more fun to make than gnocchi. The only problems I ever had with making ravioli was getting the sides to stick together, but with enough butter and perseverance, you can do it. Plus, we're not fancy here. The food is going into your mouth anyway, so who needs presentation? The great thing about ravioli is that it's really versatile. You could try to be healthier than me and make one with veggies or something in it, but I went for the four cheese because…it's four cheese! What more is there to say?
Recipe: Ravioli
3. Eggplant meatballs
So these aren't a full meal exactly, nor are they pasta. Or meatballs. But you should give them a try! They work really well for appetizers. Just don't make the mistake that I did – I blew up an eggplant in my oven by accident. So remember to cut slits in your eggplant people!
Recipe: Polpette di Melanzane (Now, I know this is in Italian, but just let google translate it into English/whatever language you prefer and remember that Italians use Centigrade and grams so pull up a good conversion website, but these are seriously worth the effort)
4. Tortellini
I have never tried to make tortellini because it seems too difficult for my eggplant-exploding cooking skills, but I believe in you! Tortellini have a really interesting history.  Legend has it that Venus once stayed in an inn and the innkeeper spied on her. Once he caught a glimpse, he ran to the kitchen and created the tortellini to look like Venus's navel. So it's got a pervy backstory, but tortellini is still a great meal for dinner or lunch, and you can make whatever kind of sauce you want for it.
Recipe: Tortellini
5. Spaghetti Carbonara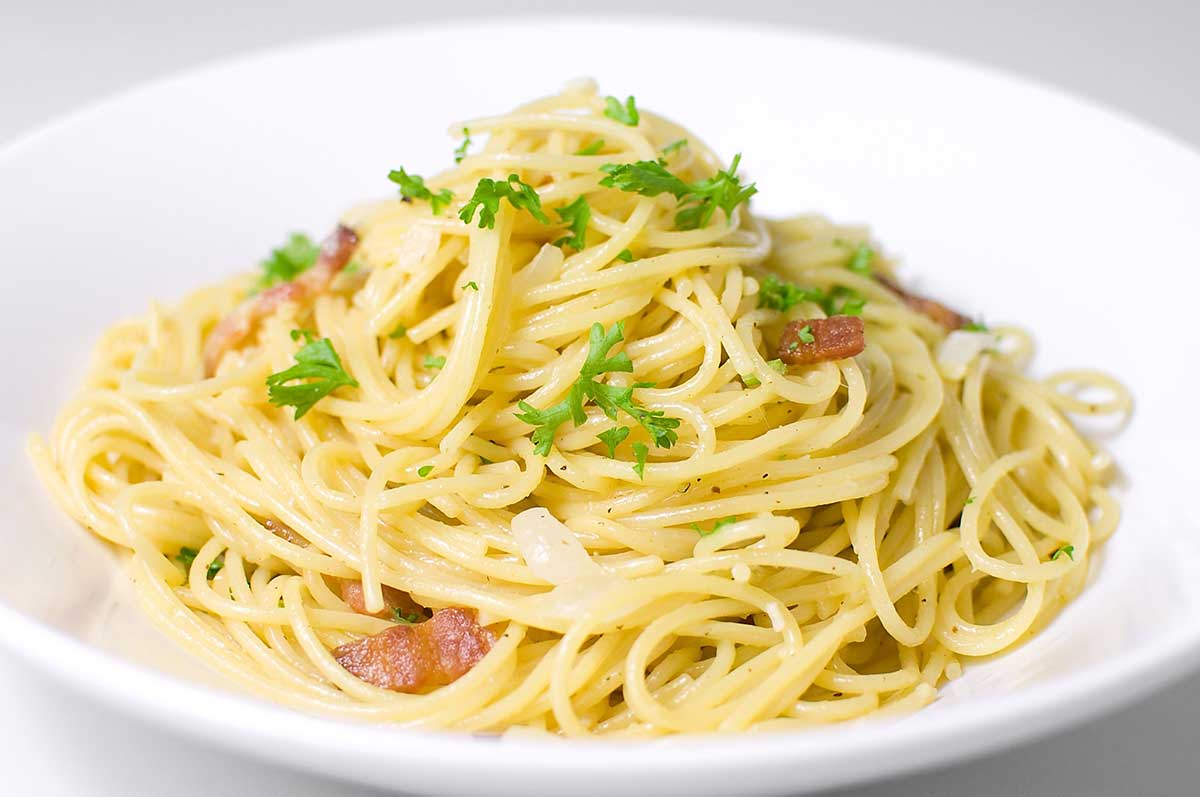 Carbonara is my favorite pasta dish ever and I mean ever. I shouldn't even have it on this list because every carbonara I have tried in the States has just paled in comparison to when I had it in Rome, its place of origin. What's fun about carbonara is that it used to be more of a peasant dish, but now it's pretty popular. When I cooked this I messed up a bit and ended up with some scrambled egg by accident, but I am sure you will have better luck than I did.
Recipe: Spaghetti Carbonara
6. Lasagna
Now my mother may not be an Italian nonna, but she makes some dope lasagna. You might be wondering if I will give you guys her recipe here, and the answer is: Nope! It's all mine!
(Just kidding, it's one of those recipes she has in her head so technically I don't have it either).
Lasagna takes a little extra time but its worth it, and then you can have meals for dayzzzzz.
Recipe: Lasagna
7. Mushroom Risotto
Risotto is a little weird for me because strangely enough, I hated it when I had it in Italy.  So maybe I am a little too American for this one, but I made this dish in an Italian cooking class and it was awesome and I have since repeated it many times. Risotto means rice, but the rice gets larger and absorbs liquid differently than traditional rice, and the end result is delicious. Also, if you don't like mushrooms you can cut them super small so you barely taste them!
Recipe: Mushroom Risotto
So go hit the grocery store and get cooking! Just don't make the same cooking mistakes that I did (like set the stove on fire cooking ravioli – on second thought don't listen to me, just follow the recipes). Have fun with it! Cooking is awesome because you can enjoy the beauty of creating something with your own hands that's a thousand times healthier than what could have just come in a package.