USA, World News, The World
Refugees in Rohingya, Red iPhones, and Tomi Lahren: The Week in Review
The refugee crisis in Rohingya worsens as conditions deteriorate, Tomi Lahren's show is temporarily suspended, and Sesame street introduces a new muppet. Meanwhile, electronics are banned on flights inbound from the Middle East to the US and UK.
We get it, Wednesdays can be tough to get through. In an effort to keep up with the world's ever-changing news landscape, we've put together the top 10 headlines so you can stay on top of things.
1. Rohingya refugees crisis worsens 
Currently at the refugee camps of Balukhali, many struggle to survive through harsh climates and circumstances that they are succumbed to. The refugees get little-to-no aid for health because there are no medical facilities. The health of the refugees deteriorates everyday due to the unstable conditions with food and water and bathrooms. As many struggle to survive and look forward to a better future in the refugee camp, they all take things one day at a time.
2. Electronics banned on UK and US flights inbound from the Middle East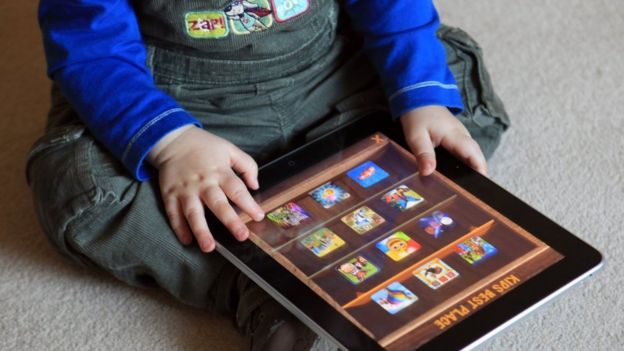 As many flights allow the use of portable electronic devices, some flights are beginning to see that any electronic device bigger than a smart phone could be used for terrorism. The airlines that decided to ban large electronics state that it could prevent any attacks from occurring and save more lives. Although these airlines have impacted this rule, passengers are still allowed to take on their electronic devices but only to be put in their check-in luggage.
The bans on electronics were announced by Royal Jordanian Airlines, and impacts 8 majority-Muslim countries.
3. Sesame Street's Julia will open 
Throughout years that Sesame Street has been on air, they have always taught us many valuable life lessons, and the time has come to see a new perspective for everyone to take note of. The new 4-year-old muppet, Julia, is diagnosed with autism but has an amazing ability to memorize song lyrics better than any of her peers. The character is played by a mother whom understands the world of a child with autism because her child is diagnosed as well. Julia is meant to be shown as a character that can teach about a person with autism is like and that they are more than what meets the eye.
4. Pakistan is reviving its military court
Taking precaution, Pakistan has made it a priority to seek out possible terrorists and send them to military court. The situation was brought to the national assembly's attention after the terrorist attack on the army-run school in 2014. Not only are they taking this precaution, but they are also reinstating the death penalty.
5. SCOTUS hearing for supreme court nominee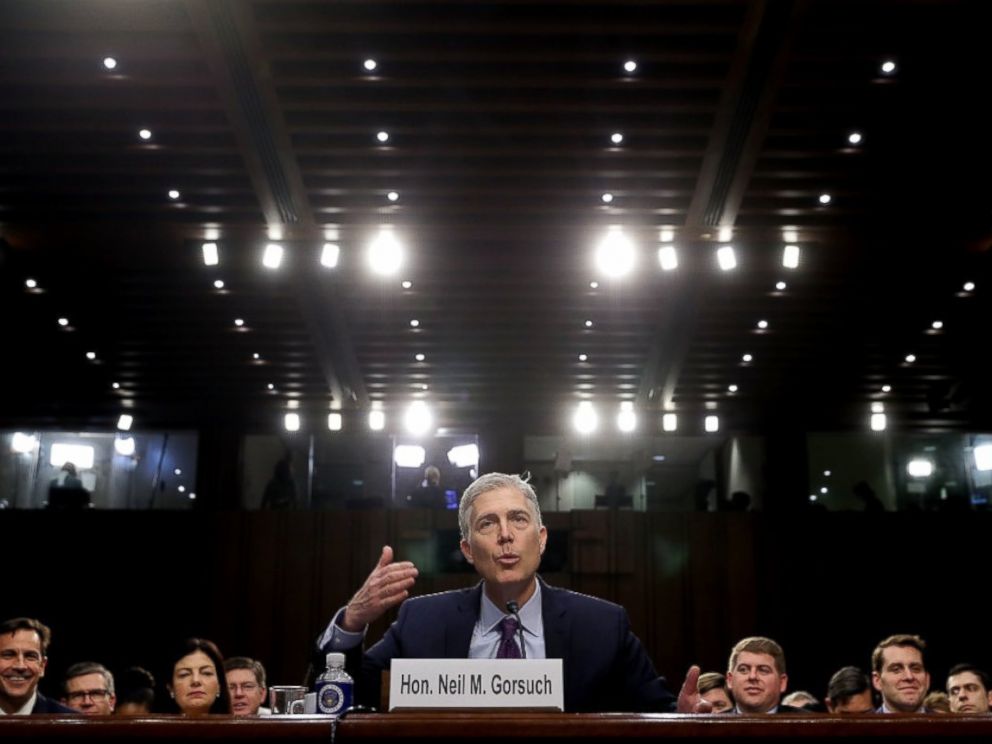 The recent hearing for the Supreme Court nominee, Neil Gorsuch, took place on March 21 and allowed him to get some interesting points out on what he would do and how he would handle things if handed the job. The nominee did happen to avoid such questions that dealt with issues that were sensitive to touch on at the time, but did make it clear that he is not biased and that the law is always right. Continuing with the hearing, Gorsuch went on to say that he agreed 99% of the time with the appeals court decisions. The nominee admitted that he would not partake in political decisions because of the consequences that could be at hand.
6. Sports fans, rejoice – March madness is underway
Basketball fans, get hyped! The NCAA Division 1 Men's Basketball Tournament, the annual single-elimination tournament currently featuring 68 college teams this year is taking place in Kentucky, and  continues on Thursday, March 23rd. The tournament airs on TBS, TNT, CBS and truTV. The National Championship will air on Monday, April 3rd, so stay tuned!
7. Sweden updates nuclear bunkers as tensions with Russia escalate
Fears are evidently growing surrounding Russia and a possible Cold War. Putin has increased Russia's military presence along the Baltic, putting Baltic states (namely Estonia, Latvia and Lithuania) under pressure. Consequently, Sweden is taking preemptive action. This week, 50 members of parliament held a military drill at a secret location, in which Sweden's Civil Contingencies Agency dusted off and subsequently carried out a review of the nation's Cold War-era nuclear bunkers. Gotland, Sweden's largest island and the closest in proximity to Russia as it's right in the center of the Baltic Sea, was one of the first to have its bunkers checked. Further increases in both Russia's and Sweden's militaries seem inevitably underway.
8. Apple releases red iPhone, in collaboration with PRODUCT(RED)
Apple released a brand new, special edition, cherry-red iPhone 7 in an effort to support the AIDS charity, (PRODUCT)RED; it will be available for order starting this Friday, March 24th. Apple has worked with (PRODUCT)RED previously as well, such as with the release of its special edition iPod Nano, it's more recent Beats products, and its accessories for the iPhone, iPad and Apple Watch. However, Apple's CEO, Tim Cook, has referred to the latest red iPhone as Apple's "biggest (PRODUCT)RED offering to date in celebration of our partnership with (RED)."
In addition to the color change, the new phone was released with several other novel features, including up to 256 GB of storage and various new apps, such as Apple Clips. It was released along with an updated version of the smaller iPad Pro, which has brighter display, better performance, but is cheaper in cost than its predecessor.
9. Tomi Lahren's show is temporarily suspended 
Tomi Lahren, host of The Blaze's "Tomi," in which she generally shares her political views and feelings, had her show suspended for a week due to conservative backlash regarding her explanation of why she was pro-choice. She made the statement during her appearance on last Friday's "The View." Essentially, Tomi defended her position by citing that she would be a hypocrite not to, considering she is a believer in limited government involvement.
The most significant backlash and the one which led to the suspension of her show came from Glen Beck, founder of The Blaze, who took issue with primarily her justification of her position. The public wonders why this is where conservatives draw the line, after Lahren has made countless statements in the past that have been wildly inappropriate, blatantly racist, uneducated and inaccurate, and somehow shouldered no consequences.
10. UN accused Israel of apartheid politics, then took it back
Earlier this week, the UN accused Israel of committing acts that constitute the crime of apartheid, calling Israel guilty of crimes against humanity. The report in question was written by two known critics of Israel's practices: Virginia Tilley and Richard Falk. It was titled "Israeli Practices towards the Palestinian People and the Question of Apartheid," and published by the UN's Economic and Social Commission for Western Asia (ESCWA). The report was written with the intention of convincing and pushing governments to support BDS (boycott, divestment and sanctions) activities against Israel.
However, just as quickly as the word spread, the report was taken down. UN spokesman, Stephane Dujarric, said the report had been "published without any prior consultations with the UN Secretariat and its views do not represent those of the secretary-general." Still, the incident was not a positive one in terms of Israel's relationship with the UN.
Until next week: