Love, Wellness
Without my "privilege", I'd still be struggling with my eating disorder
If you think I don't feel guilty about having this privilege, or that I don't recognize every day how lucky I am, you're wrong.
My best friend simply couldn't not show up for work yesterday. It was International Women's Day, and the "Day Without a Woman" strike in the United States, where women were encouraged to wear red in solidarity and refrain from participating in paid and unpaid labor, and from shopping (unless it's at women-or minority-owned small franchises), but many women (for a variety of reasons) are unable to participate.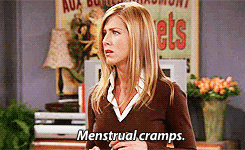 Not only is she not striking, my friend mentions she's suffering from debilitating period cramps (something most, if not all, women experience in their lifetimes). When she asks me to rationalize her irritation, I posit a few simple questions: how much did you spend on menstruation related products this week? How much do you make per week? We determine 5% of her weekly salary went towards tampons alone. And she's foregoing pain-reliving medication because it's too expensive.
"So I'm working here, when I should be striking, in pai,n because I can't afford what I need to avoid said pain."
Exactly.
But people like my friend and I are also lucky. We're privileged in the sense that, even if we're just scraping by at our first job, or assembling a hodge-podge of gigs to make it work, even if we're covering our own rent and groceries, or if we're living at home to save up, our parents help out some. Beyond just paying for additional services like phone bills or treating us to dinner from time to time, our parents cover our health insurance. Until we're 26, as it stands.
Without health insurance, and without the support of my parents, there's no way I could've overcome my eating disorder.
Whether it was the $20 I'd spend at the local convenience store buying sweets during a binge in order to distract from the crippling anxiety and judgment I felt, or the costs of doctor's appointments and medications, my parents and my doctors have helped me to overcome my eating disorder.
Over the past year, I've regularly seen a therapist, psychiatrist, and nutritionist, in order to prepare my body and mind to battle against my disease. The weight came back on easily, but erasing the cognitions that still torment me has been a timely, and trying, process. Each visit costs between $100-250 per session, depending on the doctor, and though insurance refunds a large portion of the cost, the remainder my parents pay.
[bctt tweet="Privilege, like feminism, is a lot more complicated than people think." username="wearethetempest"]
The price of therapy has been worth it for me. For the first time ever, I'm learning what "healthy" actually means from a nutritional standpoint, and I'm being forced to detangle the link between my emotions and my behaviors, which lead to self-destructive behavior like binging and starving. This was the first year I felt comfortable eating cake on my birthday, and I don't rely on alcohol like I used to quell hunger and anxiety. I'm kinder to myself, and I'm a better daughter because of it.
But if you think I don't feel guilty about having this privilege, or that I don't recognize every day how lucky I am, you're wrong.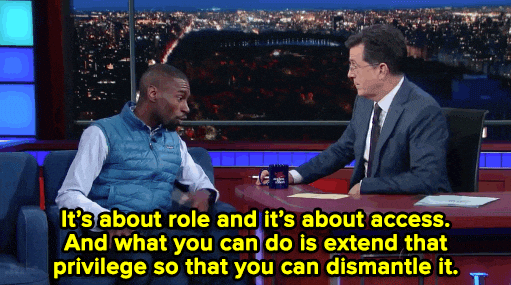 It took me a while to get to therapy. When I first went to an eating disorder treatment center, I was told I would have to drop out of college and enroll in a full-time recovery program. But I was about to start my senior year of college, and that was not something I was willing to do. I was overwhelmed by the time commitment and the degree to which my life would have to change to include treatment. I didn't want to get better that badly.
I started seeing a therapist and psychiatrist in the months that followed. The university I attended had an on-site nutritionist, who I also visited a handful of times. Some of the visits were pretty awkward, and as I jumped from medication to medication, I often felt I was telling the doctor what to prescribe me, rather than the other way around. (This was also part of the control aspect of my anorexia: I didn't want to be on an SSRI because I feared weight gain as a side effect).
[bctt tweet="The long-term benefits of therapy make the short-term costs worth it." username="wearethetempest"]
It wasn't until I moved home that I got serious about my recovery. The physical part didn't plague me anymore—I didn't look sick—but I still didn't feel great about myself, and I struggled to accept my new "normal" body. I found practitioners I connected with, who have supported me ever since, helping me to get to a point where (hopefully) by the time I move out, I won't resort to the same behaviors that led me to therapy in the first place.
Many people are deterred from seeking help for their mental illnesses, whether it's an addiction that's starting to feel out of control, or longstanding emotional turbulence that impacts daily life, due to perceived and actual burdens that result from seeking help.
But the long-term benefits make the short-term costs (whether they're economic, temporal, or emotional) worth it. Check out this beginner's guide to therapy for more information.
The Atlantic's Maureen Shaw writes about how today's "Women's strike" is not a beacon for intersectional feminism, as only privileged women can really afford to take the day off work.
But privilege, like feminism, is a lot more complicated than people think.
[bctt tweet="I'm working in pain, when I should be striking, because I can't afford pain meds." username="wearethetempest"]
Whether you could attend yesterday's strike or not, if you feel you come from a place of privilege, or if you want to support women through a different outlet, consider donating to one of the many organizations who can help women who aren't so lucky: Planned Parenthood, the National Eating Disorder Association, or the National Alliance on Mental Illness.
Take the plunge.