USA, World News, The World
Chaos in the White House, Civil War in Libya, and Nike: The Week in Review
Jeff Session lies under oath, Muslim Ban 2.0 gets rolled out, Nike releases its first sports hijab. Somalia faces severe drought and famine, Disney's Beauty and the Beast sparks some controversy, and anti-semitism rises in the US.
We get it, Wednesdays can be tough to get through. In an effort to keep up with the world's ever-changing news landscape, we've put together the top 10 headlines so you can stay on top of things.
1. Utter confusion and chaos in the White House
Trump's top administrative officials have lots of dirty secrets to hide. Earlier this week, it was revealed that Jeff Sessions, acting Attorney General, lied under oath during his Senate confirmation hearing about his relations with Russia. When asked directly if he had contact with Russian officials, he stated no – yet reports say that he spoke twice with Russia's ambassador to the US last year. To distract from the reports, Trump took to Twitter to allege that Obama had wire-tapped his phone during the elections, offering no form of proof or basis for his claims. FBI director James Comey asked the Justice Department to reject Trump's claims, which he felt were purely false. To top it all off, it's been revealed that Vice President Pence used his personal email address for state business as acting governor of Indiana. The irony is too real.
2.. Muslim Ban 2.0. is issued
After the first version of the controversial executive order effectively halted, the White House rolled out the newest version – dubbed "Muslim Ban 2.0." Slight changes were made to make it more defendable in court. The executive order still temporarily halts immigration from six Muslim-majority countries now (as opposed to seven), but still "shares the same fatal flaws," an ACLU executive stated.
Mass protests are expected nation-wide in response to the order.
3. Somalia is experiencing a drought that is threatening natives' way of life
For the third year in a row, Somalia is experiencing severe drought and failed rains, threatening pastoral communities' way of life. As a result, families have been forced to migrate, desperately searching for food and water. According to the World Health Organization, 6.2+ people are in need of humanitarian aid, facing the threat of famine. At this point, "more than 360,000 acutely malnourished and 70,000 severely malnourished children currently need urgent and life-saving support."
The proliferation of diarrhea, cholera, and measles is expected given the conditions.
4. "Beauty and the Beast" to be released in 10 days – and it's causing some waves.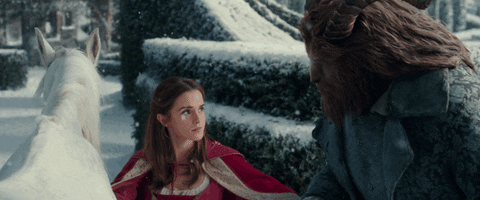 As you probably already know, Disney's beloved classic "Beauty and the Beast" was redone as a live-action movie. However, movie theaters around the world are up in arms over an alleged "gay moment," a scene where (spoiler!) a man dances with another man at a ball. As a result, Russia mandated it as 16+, a movie theater in Alabama canceled showings to screen it, and the movie was pulled from showing in Malaysia.
5. Nike to sell new "Pro Hijab"
Women who wear the headscarf will soon have a new option for a sporty hijab. Nike started innovating their prototype 13 months ago when they saw many hijabi sports icons discussing the need for a betters sporty scarf. The Pro Hijab, a one-piece single-layer design, will be available for sale in Spring 2018.
However, Nike is not the first company to create sports-friendly hijabs. Some women are concerned that the multi-million dollar company will overshadow smaller businesses like Capsters, Asiya, and Friniggi, while others are excited for the new opportunity with Nike.
6. French presidential candidate Francois Fillon amid controversy
French presidential candidate Francois Fillon is facing an allegation that he failed to declare a €50,000 ($52,900) interest-free loan from 2013. Nevertheless, Mr. Fillon said he would fight in the presidential race even though he's facing embezzlement charges for paying his wife and children for work they didn't do. Recent polls put him running behind Marine Le Pen, the far-right candidate, and Emmanuel Macron, the liberal candidate.
7. Gender at the stoplight
Soon, the people of Melbourne, Australia will be seeing more femme-looking traffic lights. For a controversial price of $8,400, the 10 lights will be replaced in an effort to fight unconscious gender bias. The hope is to eventually have a 1:1 ratio of male to female lights around the town.
Some of the critics of this light change have said that money could have went towards helping women's issues like homelessness, domestic violence, or education. Other groups say it is sexist to assume the pants-wearing traffic lights were male, since women can also wear pants.
8. All 100 Senators urged the President to do something about anti-semitism
On January 18, 27 Jewish community centers in 17 states received bomb threats.  There were no bombs found onsite, but the fear induced was real.  This came after 16 states recieved bomb threats a week prior. Then, on January 31, numerous Jewish community centers were targets of bomb threats for the third time.  Centers in multiple states such as Connecticut and Utah received bomb threats through phone calls.  Again, no bombs were found.  These incidents are considered a hate crime.
President Trump refused to take these threats seriously claiming, "that the recent bomb threats and vandalism at Jewish community centers and cemeteries across the country are 'false flags.'"  He assumed the threats were fabricated to defame his administration.  Juan Thompson, a former journalist, has been arrested by the FBI for completing at least 8 of the 100 phone calls.  It is thought that he was aiming to upset a former girlfriend, but he is also a Marist supporter and an extreme leftist who despises the Democratic party.  He is only a part of the puzzle, and there were more involved in these attacks.
On March 6 and 7, more threats were made to Jewish centers.  This came right after every single senator, that means all 100 democrats and republicans alike, agreed to sign a letter that demands President Trump and the administration to take action with these threats.  Every senator in the United States had to just inform the President that he should pay attention to this issue.
9. Libya has slipped back into a gruesome civil war
Fighting began over oil reserves that have been closed for the past two years.  It was under control of the  Petroleum Facilities Guard. On March 3, the Benghazi Defense Brigade captures these oil reserves.  The reserves were held by the Libyan National Army who are supported by Russia and Egypt.  This new turn over has bumped up oil prices in this area.  The reserves are technically under the Petroleum Facilities Guard, which means that profits should be going to the government in Tripoli.  Mostly, these oil reserves are important to control and this is a blow to the Libyan National Army.  Egypt has not come out to speak about this upset yet.
10. Happier news – because everybody loves candy We know that orange, yellow and red starbursts are pretty good, but the best is pink.  There will be pink starburst bags for sale for a limited time!  They will release in April.  There is no occasion for this wonderful news.  The company stated that they have noticed on social media that pink seems to be the favorite, and they are answering the call.
Until next week: