TV Shows, Pop Culture
Relive your childhood with these shows now streaming on Netflix
If you're looking to hide from the world for a little while and go back to simpler times, check out these shows currently streaming on Netflix that will give you all the nostalgic feels.
The shows we watched when we were young will always hold a special place in our hearts, even if they weren't particularly good shows. They taught us lessons that we hadn't yet learned through experience, like how difficult our first love can be, or that living in the city as a twenty-something is really complicated, or that someday we'd love and appreciate our parents, even though at the time, we thought they were the literal worst.
Re-watching these shows as an adult sends us back to the sweet innocence of middle school and high school, before we'd had our hearts broken, before we had our first real jobs, before we had to pay rent, before we found out how hard adulting really is.
If you're looking to hide from the world for a little while and go back to simpler times, check out these shows currently streaming on Netflix that will give you all the nostalgic feels.
1) "That 70's Show"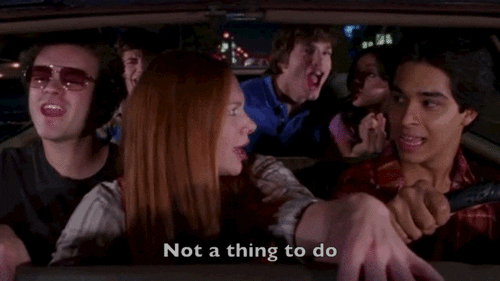 "That 70's Show" gave me and my generation serious time period envy. The teens on this show grew up when Star Wars first came out, when rock and roll was at its best, and when a casual 'trip to the basement' for some 'chill time' was far easier to get away with. This crew taught me about friendship, the dangers of dating within said friend group, and the heartbreak of growing up and growing apart.
2) The X-Files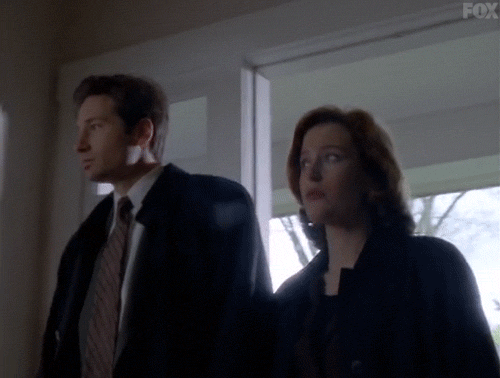 The truth is out there! If you were a sci-fi fan in the 90's and early 2000's you definitely watched "The X Files" religiously. Dana Scully and Fox Mulder were serious #careergoals and #relationshipgoals, though they never quite worked out. Scully also taught me all about expressions of exasperation to make when someone is seriously 'mansplaining,' which is essentially what Mulder did all the time.
3) Gilmore Girls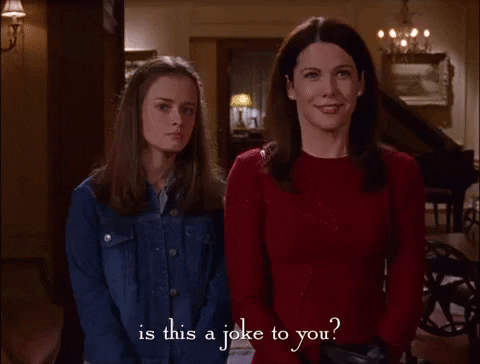 "Gilmore Girls" is one of the first shows I saw that focused on the authentic relationship between a mother and daughter. So many shows feature either super antagonistic relationships between mothers and daughters or relationships that are just a little too perfect. "Gilmore Girls" fell right in the middle, where most mother daughter relationships exist. Rory and Lorelai didn't always get along, and they weren't always each other's best friend, but they loved each other fiercely and deeply. This show reminds me that mothers are tough, but they're always our biggest fans and champions.
4) Friends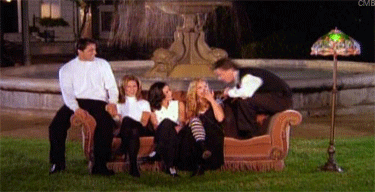 "Friends" is responsible for every single unrealistic goal I ever had about adulthood. Like, how could they afford those apartments without 5 more roommates? And where did they get all that time to hang out in that coffee shop? And where did they find all those gorgeous people to date? And did they even have full time jobs? Aside from all these conundrums, "Friends" taught me that no matter what else was going on in my life, I would always be able to count on those closest to me, and that didn't end when I became an adult.
5) Freaks and Geeks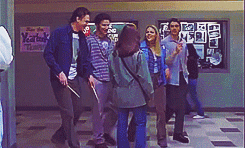 If you were born in the mid 90's, you might have missed this show entirely, but if you didn't this was definitely one of your favorites. I loved "Freaks and Geeks" because it told the story of my high school experience: the story of the outsiders. The main crew was composed of burnouts and musicians who couldn't be bothered with anything school related other than hanging out. The secondary crew was a group of geeks who struggled to interact on a daily basis. This combination led to stories that mirrored what my life was actually like and I had never really seen that on TV. Plus, Seth Rogen, Jason Segel, and James Franco were all in this show waaaay before they were famous.
6) 30 Rock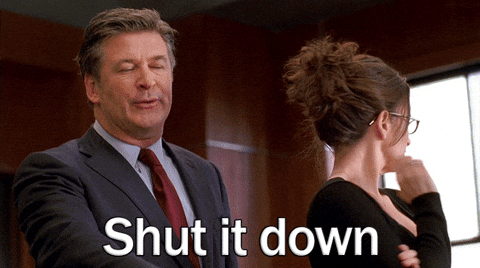 Is there anything better than Liz Lemon and Jack Donaghy? Obviously not. This hilarious comedy written and produced by Tina Fey introduced me to some of the best comedic writing that has ever existed. The interactions between Tina Fey and Alec Baldwin are perfection. And Liz Lemon, a romantically challenged, food loving, shameless nerd had me saying "same" all the time.
7) The Office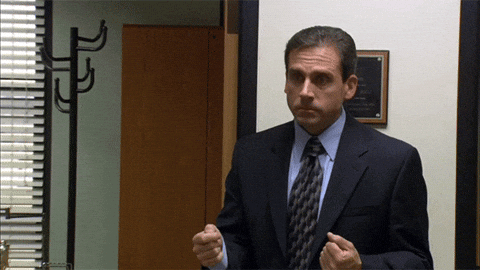 This show birthed the best sly joke of our time: "That's what she said." This show also gave me seriously unrealistic expectations of what it was like to work in an office, however, it did teach me the importance of having really good buddies at the office. Work can be the worst, so having a work bestie who you can roll your eyes at across the room or prank your coworkers with is essential to office survival. If you work in an office that is the literal worst, escape in to Dunder Mifflin for some laughs.
8) Scrubs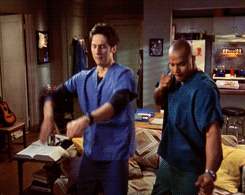 There's a super solid argument to be made that JD and Turk were the first official bromance. Their hugs and dances and inside jokes reinforced the importance of having a work bestie, especially when your job is as serious as medicine. This show managed to be hilarious, serious, heartbreaking, and uplifting all at the same time. Watching this show before I had my first real job gave me a peek in to how complicated adult relationships can be, especially in the workplace.
9) Arrested Development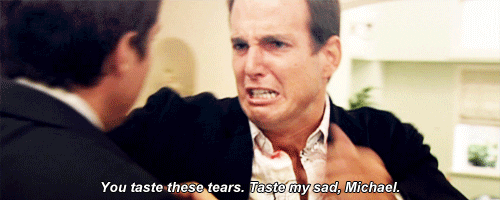 The show that introduced us to the subtle comedic genius of Michael Cera, and the less subtle comedic genius of Will Arnett and taught us that no matter how screwed up we thought our families were, they definitely weren't the Bluths. When all else fails, there's always the banana stand.
So grab a hot beverage, or a stiff drink, your favorite snack, and escape from adulting for the afternoon or evening with these nostalgic classics.