Pop Culture
7 podcasts to help you survive in the Trump era
With everything that's going on these days it's hard to keep up, but these podcasts will help keep you informed while you go about your day.
The past month and a half has felt like a year, mostly because so much is happening. With all the executive orders and actions and the new legislation being proposed daily, it's hard to keep up, especially for those of us who can't take time to read or watch the news.
Luckily for us, there are podcasts. I have an hour long commute each way every day, so podcasts have given me a way to catch up on the day's or week's news. It keeps me informed and makes my commute more interesting and productive.
The Tempest's very own podcast is back! After almost a year long hiatus, Laila, Kat, and Esther are back and are breaking down current events and sharing their tips for surviving this crazy world. Each week The Tempest's Senior News & Society Editor, Asma Elgamal, also pops in for a run down of the headlines of the week. If you're looking for news commentary that also provides a bunch of laughs, The Expose is a great way to stay updated.
In response to the insane pace of the Trump Presidency, The New York Times decided to release a quick daily recap of the top headlines. The best thing about this podcast is that it's only 20 minutes long on average. Even if you have a short commute, you can still squeeze in this podcast every day.
The podcast is recorded late at night (props to the NY Times crew for their dedication) and drops first thing every morning. My commute starts at 7am every day and it's always available by then. Start each day informed with "The Daily."
On Point
If you're looking for more in depth exploration of the daily headlines, "On Point" is perfect. This Boston based NPR show does a daily 45 minute episode Monday through Friday on an issue that is dominating the headlines. The format is more investigative than recap. The show also does in depth reaction episodes to press conferences, speeches, and other important events. Each Friday the show also does a weekly news roundup where a panel of journalists discuss the top headlines of the week. If you're looking for a better understanding of the headlines, check out this show every weekday.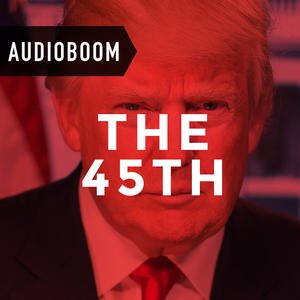 The goal of "The 45th Podcast" is to combat the fleeting nature of the 24 hour news cycle and really focus on what's actually happening in the White House, especially the things the 45th President might want to bury. The podcast aims to give us a second look at things we might have already forgotten that are too important to be buried.
The podcast is hosted by Rabia Chaudry, Sarah Basha, and Susan Simpson. If two out of three of those names sound familiar, it's probably because you spent the past two plus years obsessed with the Adnan Syed case. Rabia and Susan are two of the three people responsible for "Undisclosed," the podcast that investigated the evidence in the Adnan Syed case. Join them weekly to get a different perspective on the news.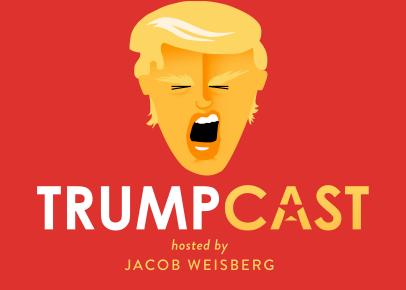 This podcast from the well known digital media outlet Slate is about to celebrate their one year anniversary. During the campaign, when people couldn't figure out why Trump was running, who he was as a candidate, or why people were drawn to him Slate's Chairman and Editor in Chief Jacob Weisberg set out to discover the real Trump. The podcast has chronicled his rise, his election, and now covers the chaos that is his Presidency. If you're looking for an intelligent and informed discussion of everything Trump, "Trumpcast" is the way to go.
Long distance besties Aminatou Sow and Anne Friedman have been entertaining smart ladies for years with their hilarious and intelligent podcast. The podcast hasn't always focused on politics, but since the election of President Cheeto, as they call Trump, it's been hard for them to talk about anything else. Almost every week they have a segment called Cheeto Watch where they summarize their reactions to the news of week.
These smart ladies also do some great policy analysis. They typically spend a bit of the episode discussing bills that are being proposed in Congress or discussing the best ways to take action against this administration. If you're looking for real talk about what's going on from women you wish were your best friends, this is perfect.
From the wonderful ladies over at Bitch Media, Backtalk drops every two weeks and discusses two pop culture topics from the previous two weeks. The podcast focuses on feminist analysis of current events. This is another podcast that isn't always about politics, but since the election, they've had a hard time not focusing on the Trump administration's shenanigans.
The hosts are funny, witty, and a blast to listen to. If you're looking to expand your feminist perspective and stay informed about how this administration is impacting women, Backtalk is the podcast for you.
If you're looking to make your commute more interesting and arm yourself with information for your contribution to the Resistance, head to iTunes or Stitcher and download these podcasts now!