USA, World News, The World
Snafu at the Oscars, Transgender Rights, and Bill O'Reilly: The Week in Review
In a dramatic turn of events, "Moonlight" wins best film at the Oscars. The Trump Administration rescinds transgender bathroom rights, Elon Musk aims to send tourists to the moon, and a top Samsung leader is indicted on bribery charges.
We get it, Wednesdays can be tough to get through. In an effort to keep up with the world's ever-changing news landscape, we've put together the top 10 headlines so you can stay on top of things.
1. "Moonlight" makes Oscar history amid snafu
The 2017 Oscars may have been the most memorable of all time. After Warren Beatty announced La La Land as best picture winner, La La Land's own producer Jordan Horowitz declared bewilderingly that Moonlight had won. This kind of mix-up has never happened before in the history of the Academy.
Sunday night was also a victorious moment for Hollywood diversity in a lot of ways–Moonlight's win being one of them. Viola Davis became the first black women to win an Emmy, a Tony, and an Oscar for acting. Mahershala Ali was the first Muslim actor to win an Oscar. But as much as there is to celebrate in this year's Oscars, there is also a lot to criticize.
2. Elon Musk announces tourist trip around the moon by next year
Musk's company SpaceX, an outer space exploration company that has "ended governments' long-standing monopoly on space", will take too undisclosed citizens in an incredible journey as soon as 2018. Both travelers have already paid large sums of money for the trip. While this may seem like an undeniably good step for science exploration, we do now live in a world where even outer space is corporatized.
3. Labor Secretary Tom Perez is elected chairman of DNC
Tom Perez, a strong backer of the Clinton campaign, narrowly beat Congressman Keith Ellison, an outspoken supporter of Bernie Sanders. Although Ellison urged Democrats to remain divided, the loss is proving to be indicative of an establishment pushback against the left-leaning factions of the party. Whatever the case, Perez will have to contend with both Trump's administration and disappointment within his own party.
4. Trump calls the media the "enemy of the people"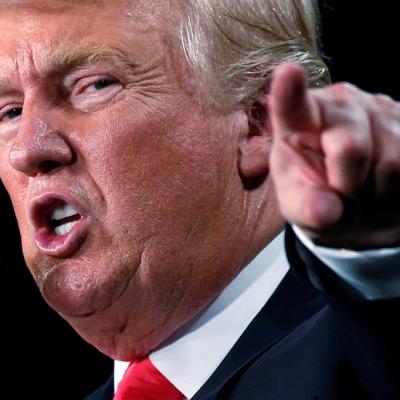 On February 24, 2017, Trump pulled access to an informal briefing at the White House from news outlets like: The New York Times, Washington Post, LA Times and Politico.  They did allow AP, but AP chose not to attend in solidarity with their fellow news counterparts.  He did however allow other news outlets like Washington Times and Breitbart News.  These outlets are more conservative, and have not been shamed by him for "fake news."  What is pretty comical about the event is that Sean Spicer said that he felt the White House had "shown an abundance of accessibility." The picking and choosing of what media platform is allowed to write about you is a violation of free press.  President Trump is quite obviously deciding who he agrees with, and if they are not in line with his ideals then they can be ousted, in particular more liberal leaning news outlets.  The point of the free press is to allow all aspects of an argument of an opinion to be voiced and heard.  Trump is just spewing nonsense at this point.
FAKE NEWS media knowingly doesn't tell the truth. A great danger to our country. The failing @nytimes has become a joke. Likewise @CNN. Sad!

— Donald J. Trump (@realDonaldTrump) February 25, 2017
Is fake news the real threat to the country?  Or is it the hate rhetoric and the billions you want to spend on military spending when we are already in debt and already spend the most on military spending of any country? Let's all just grab women by the pussy and call rape charges "fake news!"
5. Jose Serra resigns as Brazil's foreign minister
On February 22, Jose Serra resigned as Brazil's foreign minister.  The reason for his resignation are health concerns, and doctors mentioned that he will take about four months to recover.  He stated that he could not keep up with the requirements of the job, and therefore resigned.  He will keep his seat in the senate and promises to continue to support the President's agenda.  Serra is 74 years old and has run for president twice, and is expected to again in the coming year, but the likelihood of winning seems dismal.  His replacement has not yet been named.
6. Trump changes America's stance on trans bathroom rights
President Trump came out with a new interpretation of Title IX that goes against what Obama came out with.  Obama interpreted this rule to say that trans people should use the bathrooms that most coincide with their gender identity.  This protected trans people from discrimination in schools or public buildings.  However, Trump says that the law does not cover this.
Title IX refers to sex discrimination: ""No person in the United States shall, on the basis of sex, be excluded from participation in, be denied the benefits of, or be subjected to discrimination under any education program or activity receiving Federal financial assistance."  Trump changed the presidential interpretation of the law, which means that the federal government does not have to protect trans people's bathroom rights.  There are people who are fighting for the rights of trans people, though, so there is hope.  You can support your fellow human beings by fighting the law, protesting, and calling your congressperson.  If you own a business you can post signs such as the one pictured above to let people know you accept them.
7. Tobacco Farmers sue the bureau of Alcohol, Tobacco, Firearms and Explosives (ATF) for upwards of $24 million
The U.S. bureau of Alcohol, Tobacco, Firearms, and Explosives, or ATF for short, was caught doing some rather shady business recently.  Out of an office in southern Virginia, they had created a web of fake cigarette sales to push several million dollars into a secret bank account. The operation was supposedly not authorized by the Justice department, but it gave agents an undercover way to finance secret operations for tons of money. They pulled it off by fake shipments of snack food disguised as tobacco products to help catch cigarette smugglers.
Nobody knows yet how broad this practice was being used by the Bureau of ATF but the secret account is cited in a federal racketeering lawsuit filed by a collective of tobacco farmers who say they were swindled out of $24 million.
8. Bill O'Reilly fabricates Sweden national security threats: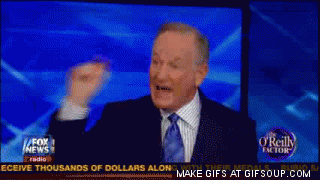 The O'Reilly Factor just had a Swedish national security advisor come on the show, but there was instantly a problem. Sweden issued an official statement that they had never heard of his man and that he did not work for them at all. The man in question, Nils Bildt, had made the news for claiming Sweden had a crime wave driven by Muslim immigrants and refugees and accused Sweden of covering these facts.
When people started looking up who this man actually was, they found out his real name was Nils Tolling and that he himself was an immigrant to the United States from Sweden. He was apparently sentenced to one year in prison for assault and battery in Virginia in 2014 – yikes! And now Mr. Bildt/Tolling is claiming he had no say over what Fox News chose as his official title.
9. Harvard Law Review elects its first black woman president
The Harvard Law Review, a highly respected and oft-cited journal, has finally elected its first black female president, ImeIme Umana. It has been over 130 years and the presidency position is highly coveted. Being on the Harvard Law Review is a ticket in many cases to future success in the legal world.
When asked why it took so long for this historical first to occur, Ms. Umana replied, "We've been systematically excluded from the legal landscape, the legal conversation, and we're just now making some important inroads." Only 9.6 percent of the female students at Harvard are black. In a world where not many women of color are represented, we at The Tempest are glad to see ImeIme succeed!
10. Samsung leader indicted on bribery charges
In a land where chaemyeon or "saving face" is highly important, one of South Korea's most prominent moguls has been arrested for corruption. Lee Jae-Yong, vice chairman of Samsung was indicted on February 17th as part of a 90-day investigation towards widespread corruption in general.
What started with massive protests in the streets to impeach Park Geun-Hye has now led to not only her impeachment but huge investigations into all the major businesses. Samsung is accused of giving donations to non-profit foundations operated by Choi Soon-Sil, a friend of ex-president Park, in exchange for government favors. Several other Samsung executives were arrested on the same day. Keep fighting the good fight, South Korea! 화이팅!
Until next week: