Movies, Pop Culture
8 Oscar nominated movies centered around POC
After last year's embarrassing #OscarsSoWhite debacle, the 2017 Oscar nominated films are refreshingly diverse. Let's hope the awards themselves reflect the change!
Hollywood is not known for telling the most diverse stories. A study that analyzed the 100 top grossing films of 2014 found that almost 75% of the actors in the films were white. Only 17 of those movies featured non-white lead characters or main supporting characters. I'm willing to bet that even less of those 100 movies actually focused on the stories of people of color.
Last year's Oscars brought Hollywood's diversity problem to the forefront. All of the nominees in the Best Actor/Actress and Best Supporting Actor/Actress category were white. On top of that, fabulous movies like "Straight Outta Compton" and "Creed" were passed over for all the movie category nominations. Both of those movies picked up nominations, but only for the white people involved. The whitewashing of the nominations sparked the hashtag #OscarsSoWhite, which dominated the Internet and Entertainment news coverage for weeks after the Oscars.
As the Oscar nominees were about to be announced this year, people held their breath, waiting to see if #OscarSoWhite would be repeated in 2017.
Luckily, 2017's nominations were much more diverse. Men and women of color have been nominated for awards in the Actor/Actress categories. Even more exciting, though, is the number of movies nominated that tell the stories of people of color. These films don't just have a few characters of color who participate in the stories of white people. These films feature main characters of color whose stories are explored in depth.
Check out these 8 Oscar nominated films that tell engaging, dynamic, authentic stories about people of color.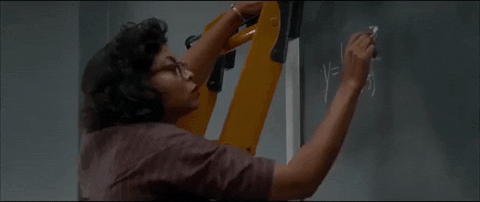 This movie tells the story of the black women at NASA who performed the calculations that helped launch the first space shuttle. The white, male scientists and astronauts got all the glory back in the day, but it was the black female mathematicians, especially Katherine Johnson, who did a lot of the work. The main characters in the movie are a trio of black women who work for NASA. The film shows all the discrimination they faced included being passed up for promotions, having their work dismissed, and having to walk over a mile just to use the only "colored" women's bathroom on the NASA campus. It also shows the determination of the women to succeed against all odds.
2. "Fences" (Best PIcture)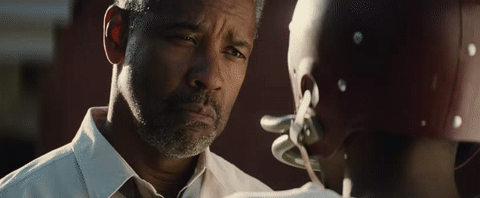 "Fences" tells the story of a black working class family in the 1950's, focusing primarily on the father Troy and his struggles at work, with his brother, and raising his sons. Troy was once a promising basketball player who dreamed of going pro, but was too old when the professionals started accepting black players. He never quite let go of the disappointment and resentment and ends up taking it out on his son when he wants to pursue professional football. The story is a study in complicated and tense family dynamics and explores the ways that racism effected individuals and families in the pre-Civil Rights era.
3. "Lion" (Best PIcture)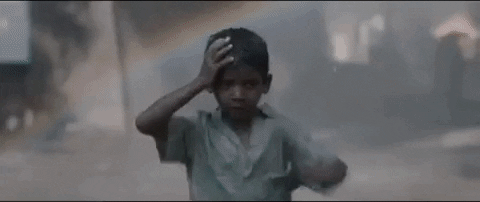 In this heart wrenching drama a young boy, Saroo, who accidentally boards a train and is transported over a thousand miles from home to Calcutta. He's too young to effectively communicate with the police or try to contact his family, so the boy ends up as a street kid for a while before being sent to an orphanage. Saroo is adopted by a well to do family and grows up surrounded by privilege, but he never forgets his family of origin. The film follows Saroo in to adulthood, when he decides to seek out his birth family in secret.
4. "Moonlight" (Best PIcture)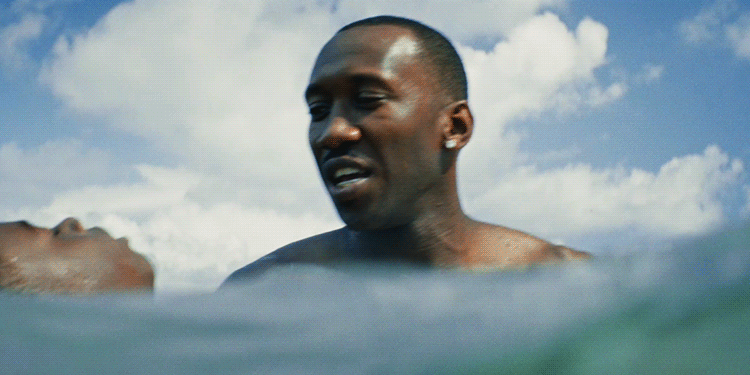 "Moonlight" follows a black man named Chiron, showing three different stages of his life: childhood, adolescence, and adulthood. As a child growing up in Miami, Chiron faces neglect from his mother, who is a crack addict. He is bullied relentlessly for being small and timid, and is eventually taken under the wing of a local drug dealer, who serves as his father figure. Chiron's adolescence is mired in the Miami drug scene and complicated by his relationship with his abusive mother. As he grows in to a man he must also face his own questions about his sexuality and what it means for the rest of his identity.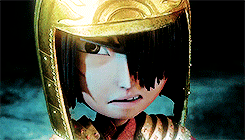 Kubo lives a pretty ordinary life with his aging mother in a Japanese seaside town. Suddenly, spirits of his ancestors appear and destroy his village. Kubo sets out on a quest to find all of the pieces of his father's legendary Samurai armor in order to defeat the spirits of his ancestors. Kubo's adventures include fighting gods, monsters, and all sorts of magical entities, all in the pursuit of his father's armor.
6. "Moana" (Best Animated Feature)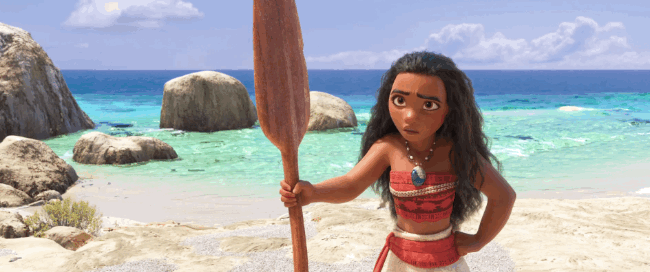 Moana is one of the first Disney princesses of color and one of only two indigenous Disney princesses. Moana is a teenage Polynesian princess who has always felt connected to the ocean. But for some reason her people have stopped venturing beyond their own island. Moana decides to defy tradition and leaves her home to sail the ocean to save her people when the plants on the island start to die. She recruits a retired demigod to help her cause and ends up finding more than she bargained for. "Moana" is a refreshing change from the typical Disney princess story, especially since she's representing an indigenous culture whose stories are not often told in Hollywood.
James Baldwin, a leader and activist from the 1960's, was a prominent voice in the Civil Rights Movement. As a professional writer he wrote prolifically about the Civil Rights Movement and about the men leading the movement. He was close friends with both Martin Luther King Jr. and Malcom X. This documentary examines the life and works of James Baldwin and seeks to connect the activism of the Civil Rights Movement to the activism of Black Lives Matter. The film explores racism throughout America's history and the racism that still pervades our country. The documentary includes many clips of Baldwin speaking, and viewing this powerful orator is certainly an experience worth having.
8. "13th" (Best Documentary Feature)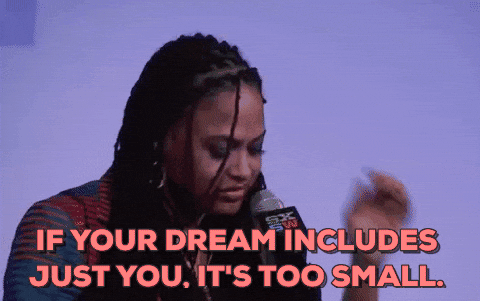 Ava DuVernay's masterful documentary examines the connection between slavery and the prison system in the United States. The film argues that once slavery was abolished, society sought to criminalize black men as a whole so they could be imprisoned and used for free or cheap labor in prison. The documentary examines the ways in which media was used to criminalize black bodies and the sharp increase in the imprisonment of black people. It also examines the modern ways that black bodies are criminalized, including the so called 'War on Drugs,' the portrayal of reactions to police violence, and the school to prison pipeline. The film is a must see for anyone looking to educate themselves on race relations in America.
It's encouraging to see so many movies telling the stories of people of color nominated this year. Hopefully, they will get their due and win some of the major awards as well.
Make sure to catch the Oscars on Sunday February 26th at 7pm on ABC!