Politics, The World
The ultimate ongoing list of anti-Trump resistance victories
A constantly updating list of the victories of 2017. Keep your heads up, people. Resistance works.
The news cycle has been exhausting for months. It's no surprise that progressives across the country feel battered and bruised as we try to keep up with each new threat.
Consider this your personal reminder that in the midst of this struggle, there are victories for justice taking place all the time. This is our testament to audacious American hope and irrepressible courage.
We'll be keeping it updated on a daily basis.
Any tips or possible additions should be sent to hey@thetempest.co
March 24th, 2017: House Republicans unexpectedly pulled their Obamacare replacement bill after postponing it to secure votes, and scrambling to amend it, despite threats from the President that this was their one chance to repeal. It's unclear what will happen next, but this is a major blow to Trump and the GOP as their most prominent legislative priority flamed out in an embarrassing and public way. Read more.
March 20th, 2017: On the first day of public hearings on the Trump campaign's possible connections to Russia, FBI director James Comey admitted publicly that the FBI is currently investigating members of the Trump campaign, and has been as part of a counter-intelligence investigation since before the election. Read more.
March 15th, 2017: Today a federal judge in Hawaii opposed the newest Trump ban on immigration (otherwise called Muslim ban 2.0). Since a federal judge blocked his ban, that means Trump may again have to go to court for his attempted actions.  Apparently, Trump was very angry with this block.  The judge noted that he wants Trump to be held accountable for his hate rhetoric.  Whoohoo!
March 8th, 2017: A new statue accompanied the Manhattan Bull statue in honor of International Women's Day.   The statue was put up by McCann New York along with State Street Global Advisors.  The statue was created by Kristen Visbal and was meant to signify the power of women.  The statue faces the bull with pride to show that, "companies with women in top positions perform better financially."  The bull statue was put up in 1987 without permission, and this new statue was done secretly, but with a permit.  She will be up for at least a week.
March 8th, 2017: Women across the globe participated in the "Day Without a Woman" general strike, as well as vigils, protests, and rallies for fair pay, reproductive rights, and gender equality. Over 1000 people gathered outside Trump Tower in New York City, joining strikers in 50 countries and 400 cities around the world.
March 2nd, 2017: Attorney General Jeff Sessions has recused himself from any investigation into the Trump campaign's contacts with Russia after it was revealed he lied about his own contacts with the Russian Ambassador at the same time as he was acting as a surrogate for the campaign.
February 20th, 2017:  Noted bigot and professional troll, Milo Yiannopoulos lost his book deal with Simon & Schuster because of comments he made defending pedophilia. Milo has spent years peddling hate speech against anyone who's not a cis white man and is an editor at Breitbart. Bonus: We're keeping our eye on rumors that Breitbart might be considering getting rid of him as well. *fingers crossed, you guys*
February 19th, 2017: Prominent Republican Senator John McCain spoke out about President Trump's claim that the press is the enemy of the United States. "If you want to preserve democracy as we know it, you have to have a free — and many times adversarial — press." He told NBC's Meet The Press, "And without it, I am afraid that we would lose so much of our individual liberties over time — that's how dictators get started."
"@ACUConservative has decided to rescind the invitation of Milo Yiannopoulos to speak at #CPAC2017." pic.twitter.com/sVWGnPCW7C

— Matt Schlapp (@mschlapp) February 20, 2017
February 18th, 2017: Milo Yiannopoulos has been disinvited from speaking at CPAC, the most prominent annual conservative conference. Apparently, even the American Conservative Union has reached the limit of disgusting behaviour it will condone from Milo Yiannopoulos'. While his rampant incitement of racism, transphobia, fatphobia, sexism and general bigotry wasn't enough to block him, at least he's being shut down by conservatives now.
February 15, 2017: Kellyanne Conway, President Trump's counselor, has been banned from an MSNBC show because of her irresponsible interview tactics.  She has been seen lying on camera and constantly deflecting questions.  But that's not going to be an issue anymore for MSNBC's "Morning Joe." She is banned because of her ridiculous and unconstructive interview responses.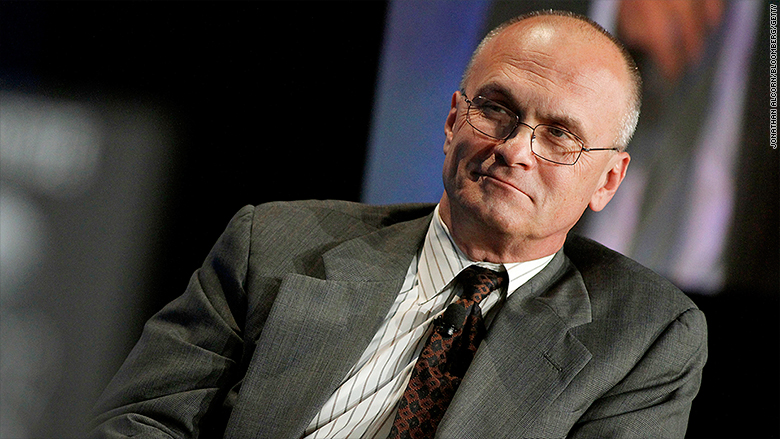 February 15, 2017: Andy Puzder was nominated for Secretary of Labor and withdrew from the nomination today.  This is a win.  Puzder is the CEO of CKE Resturants.  These include Hardee's and Carl's Jr. Resturants.  For being the CEO of a labor intensive company, Puzder is anti-raising the minimum wage and firmly believes in trickle-down economics.  He is a rich man who would not have understood the blue-collar workers of America as he does not know his own employees.
February 13, 2017:  Michael Flynn, Trump's embattled National Security Director has resigned. Information has surfaced suggesting he had inappropriate conversations with Russian officials, undermining the Obama administration's foreign policy. Flynn lied to Mike Pence and the FBI about the calls, denying he did not discuss sanctions. The battle isn't over, legislators will now try for a Congressional investigation into Flynn's activities. His resignation and admission that he withheld information about his Russian contacts is a huge blow to the integrity of the Trump Administration.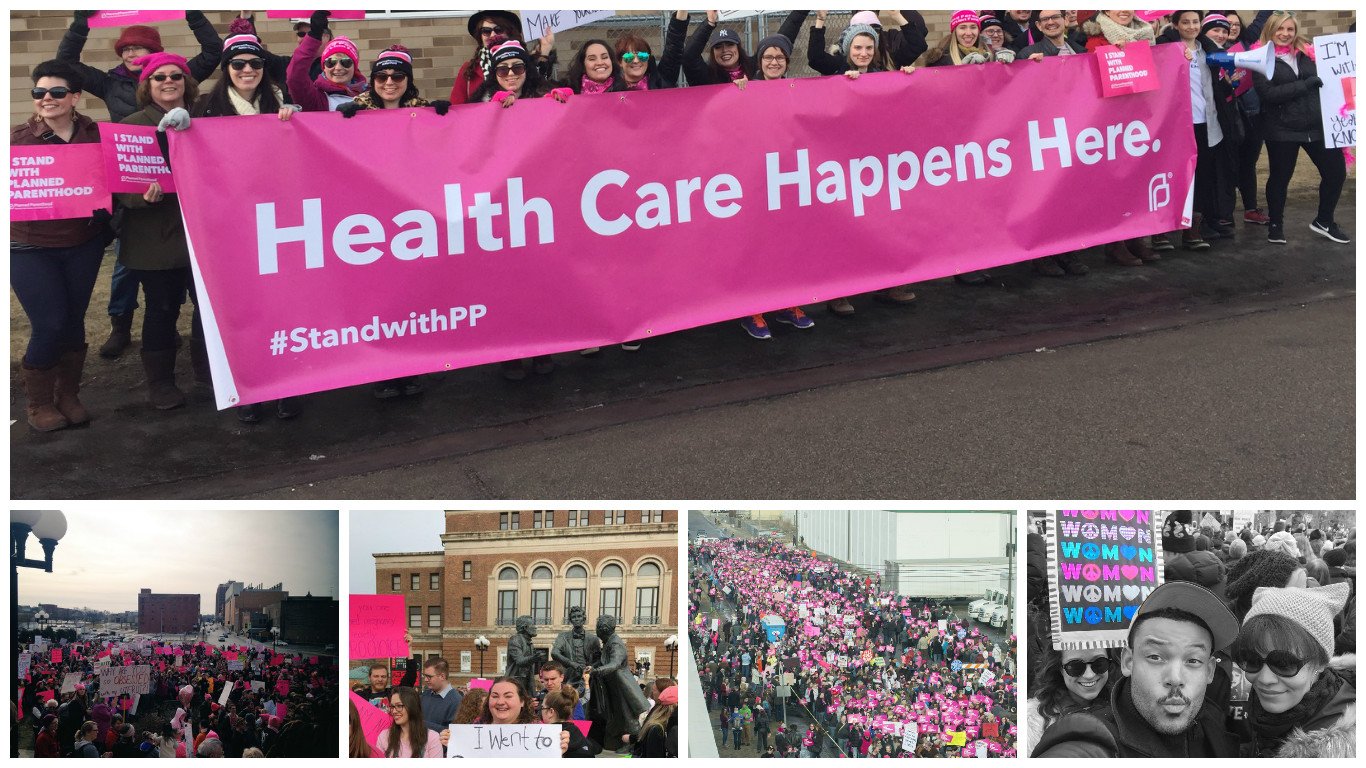 February 13, 2017: The prime minister of Canada asserted himself during his handshake with President Trump.  Justin Trudeau did not allow his hand to be pulled in when he shook hands with Trump.  Trump uses this style of handshake as a power move and asserts himself as above the other person with this style.  It worked with Shinzo Abe of Japan as well as with President Obama.  The Canadian prime minister was ready for this hand-assault and did not let Trump get the better of him. There are ways to stand up to President Trump.
February 12, 2017: Activists marched in New York City from Columbus Circle to Trump Tower to stage an LGBTQ+ make out session in defiance and protest of the administration's marginalization of queer voices. Though the freezing rain kept numbers small, the message was the same: you cannot silence us and you will not make our love invisible.
February 12, 2017: Nationwide protests to demand the defunding of Planned Parenthood  yesterday were largely overshadowed by counter-protests supporting the organization which only uses federal funding to provide birth control, cancer screenings and other preventative care. The counter protests were bolstered by an online campaign to recognize and thank clinic escorts for the role they play in protecting people who need reproductive healthcare from protesters outside clinics.
February 12, 2017: Senate Majority Leader, Mitch McConnell (R-KY) sped home directly from the tarmac after landing in his home state of Kentucky yesterday. Angry constituents had come to protest his silencing of fellow Senator Elizabeth Warren (D-MA) for attempting to read a damning letter written by Coretta Scott King about Senator Jeff Sessions (R-AL) who is the nominee for US Attorney General. Protestors have also demonstrated outside McConnell's Louisville home, reading the letter to him via bullhorn. Bonus: Vocal Trump critic, Rep. John Yarmouth (D-KY) who arrived in Louisville at the same time, was welcomed home in the terminal with signs and cheers. 
February 11, 2017: Town hall protests are starting to pick up steam, forcing even influential Republicans to answer for their actions. Conservative legislators are returning to their districts to find their constituents angry and demanding explanation for Republican misconduct, such as the imminent repeal of the ACA or failure to investigate Trump. Marco Rubio called the protesters "left-wing radicals." Radical or no, the rallies and jeers are nothing short of intimidating to Republican lawmakers.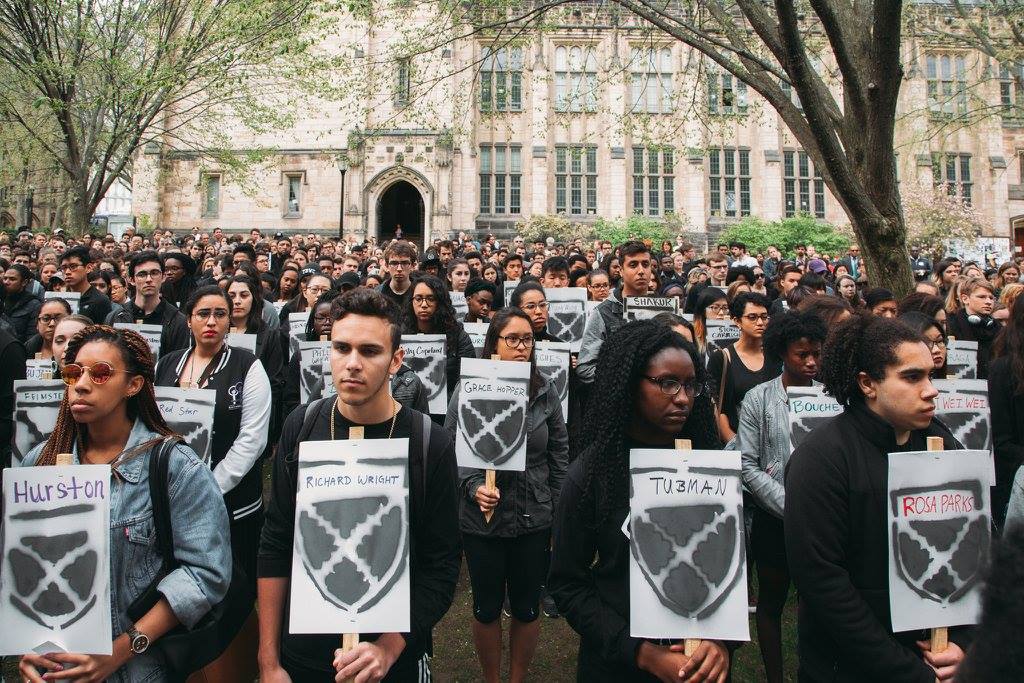 February 11, 2017: Students at Yale won a small victory against racism when the college decided to rename Calhoun College. John C. Calhoun was an antebellum politician and one of the most influential pro-slavery advocates in our history. Because of the success of student protests, black students at Yale will no longer have to walk past an observable commemoration of a white supremacist every day.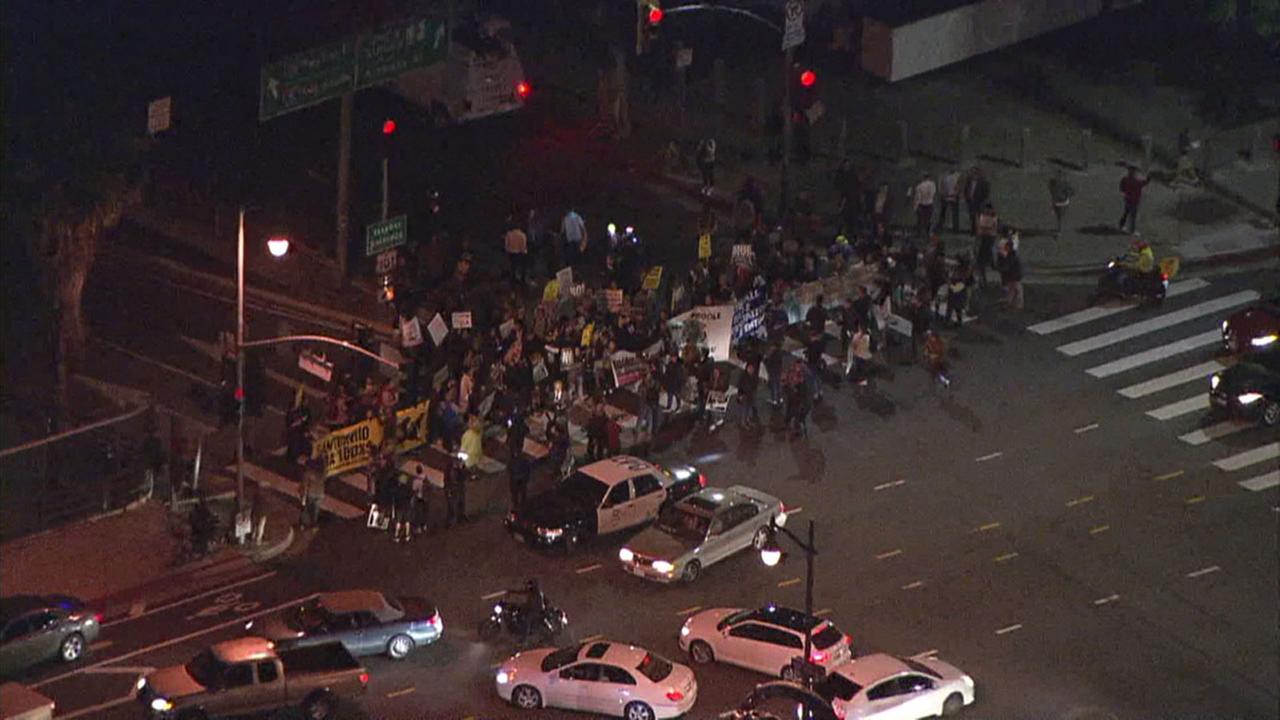 February 9, 2017: After ICE conducted deportation raids in Southern California, protesters acted quickly and blocked a freeway in downtown LA. Activists are also countering ICE's insistence that the raids are routine, using their resources to show that recent actions may in fact be a part of Trump's anti-immigrant agenda. The situation may be bleak for undocumented people in this country, but protesters and activists give us hope of resistance.
February 8, 2017: Senate Republicans attempted to stop Senator Elizabeth Warren from the reading of a letter from Coretta Scott King.  They may have silenced her that day, but they brought her to the foreground everywhere else.  Now, more and more people are confident in speaking their minds even when others have tried to silence them.  This was a failure one day, but is important for reminding people to remember their voice and to use it no matter what.
February 8, 2017: A federal appeals court upheld a ruling to temporarily block the immigration ban put into place on January 27.  This is incredible news.  This shows the president that he cannot do as he pleases.  There are checks and balances in place and they are working.
February 7, 2017: Congress agreed to put Betsy DeVos in as Secretary of Education.  But those who protested did not fail.  The Senate Democrats were able to protest her appointment to this position for a full 24 hours, in an attempt to convince one last Republican to change their mind.  The vote resulted in a 50-50 tie where Mike Pence had to break it.  This may seem like a loss, but it is not.  The people who called in and told their senators their opinions won that day.  Senators did their best to fight against who they did not think was qualified, and they fought well.  The people have a voice, and that was evident that day.
February 2, 2017: The CEO of the popular traveling app Uber, Travis Kalanick, quit Trump's advisory council because of protests.  There was a #deleteUBER movement online and a petition went around as well for him to quit.  When users proved how much this meant to them, it worked. Persistence works.
January 23, 2017: Proof that the people's protests have not gone unnoticed is that the White House comment line is closed. The comment line refers to the number you can call to voice your opinion directly to the president, but instead, the White House is directing people to Facebook because of the great volumes of phone calls.  This is important, as they remain closed today (Feb 10).
January 21, 2017:  People across the nation and the world took place in a Women's March.  Thousands of people gathered together to protest the Presidency of Donald Trump.  We, the protestors, have shown the world that there is no day of rest.  Starting on the second day of his presidency, we will fight.  This was an important marker of his presidency, and he better be ready.