Movies, Pop Culture
When will Bollywood take Lollywood and Kollywood seriously?
Also, am I crazy or are movie titles beginning to all sound similar?
Sometimes, you want to see a movie because your favorite star is in it. Other times, you trust a film to be good because of an all-star cast of names that you have been recognizing for too many years now. Odds are that you've been disappointed by projects that had a famous ensemble but a not-so-enticing plot or execution. You just can't make the chemistry happen sometimes.
Also, am I crazy or are movie titles beginning to all sound similar? Plots are starting to look familiar, and even actors sometimes look the same. I can even point to the "male love interest" in Movie A and recognize him as "male love interest" in Movie B, though I'm sure that makes enough sense. There is a shortage of males out there that can act, apparently. Film industries seem to be establishments, where families of actors and actresses thrive, or the same few figures appear and dominate..kind of like in governments.
It's gotten to the point where women my age have been drooling over the same male stars since the end of the 90s, and I'm still wondering where the magic is. I guess I'm just looking for a little more (you guessed it) diversity.
I'm not talking about finding a brown guy and rescuing his stereotype by not making him a cab driver in a movie. I mean, that's sweet too, I guess. But don't forget that every industry has its magic to keep itself alive and to keep audiences caught up in its fiction. So why haven't we experimented more with exploring artists in other industries?

Of course, the best examples I can give you stem from Bollywood. Akon recorded hit songs for the film "Ra One." Then, one of the industry's biggest female stars, Priyanka Chopra, stepped into Hollywood's spotlight as the star of "Quantico." (True story: my Indo-Pak dance partner and I performed to one of the Akon songs in my high school cafeteria for a psychology project. Good times.)
Although Chopra made her mark in Hollywood, and Akon's Hindi work turned out really well, the ideas do not end nor begin there.
It's not as simple as a Hollywood-Bollywood switch up. Though Bollywood is popularly known as the industry that encompasses Indian cinema, I have to bring Tollywood, Kollywood, and Lollywood into the mix. (Wait, you mean there's more?!) The list of South Asian cinema industries does not end there, but that is about as much as I will mention for now.
Kollywood is Tamil cinema- Tamil is another major Indian and Sri Lankan language. Tollywood is Telugu cinema, and yes, Telugu is also another major subcontinental language. Some multilingual talents even manage to straddle Bollywood, Tollywood, Kollywood, and Mollywood cinemas.
If you're scratching your head wondering what Bollywood is if there are other Indian movie industries, it is basically Hindi-language cinema. It is popular amongst Urdu speakers too, probably due to the similarities between the languages.
As an Urdu-speaker, I cannot understand anything in Tamil, so I'm not sure how actors from the Tamil and Telugu industry manage to step into Bollywood and continue to charm audiences.
But it works, and it works very well.
What I see are gifted actors from Kollywood replaying hit roles in Bollywood. It is clear that the original Kollywood film did so well that it had to be remade in Hindi.
Kollywood actors such as Dhanush and Asin stepped into Bollywood and brought their charms along.
Kollywood and Tollywood films themselves are so nice to explore because the actors bring magic to the screen.
To be honest, I can't help but notice a correlation between the appearance of a Kollywood actor in a Bollywood film, and the film's success. However, I also can't help but note one of the characteristics that make Kollywood and Tollywood actors charming for me: they actually look Indian. That is not to say that Bollywood actors don't look Indian, but the other industries have offered deeper-toned Indians, and not every other actor or actress is a medium or fair-skinned model.
In earlier eras, Bollywood did maintain actors that looked like your average guy-next-door, and those films held charm in the execution of the work by stars like Govinda. However, I cannot help but feel like I am seeing a reassortment of male and female model figures in Bollywood films nowadays, and these figures are beginning to look similar, if Indian at all. Deepika Padukone is now the token deep-toned beauty for the Bollywood, (no pressure Deeps!).
When Kollywood and Tollywood actors step into Bollywood, I see magic. So why do we not see more cinematic borders being crossed?
Lollywood, Pakistani cinema, has seen its actors step into the Bollywood sphere and thrive. Pakistani artists sing for Bollywood films and become actors within the industry as well. Though recent political events in Kashmir have brought tension into the industries' relationships, the cross-overs should have continued to provide positive diplomatic relations.
With such a dynamic in mind, I wonder why cross-overs between industries don't happen more often. If Bollywood actors made appearances in Hollywood films that went beyond a simple cameo, Hollywood's consumers could better observe the lifestyle and mannerisms that we get to experience and absorb through Bollywood.
In short: they may have a fresher take on learning about Indians while experiencing a refreshing style.
Jackie Chan has been well-received in Hollywood and is an icon in his own right within the industry. Though he is a caricature of his own kind, he brought a fresh depth to the male protagonist role while embracing aspects of his native culture.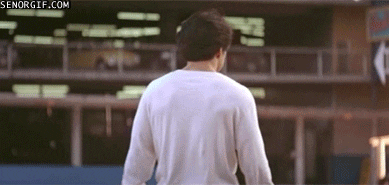 The willingness to embrace actors from foreign industries comes with a message of acceptance of entities from another sphere. When a Lollywood actor appears in a Bollywood film, an unspoken message under the depths is that the actor is open to embracing his Indian neighbors. When Kollywood actors appear in Bollywood films, they strengthen the ties between different groups of people within a large nation. When American audiences tune into foreign films, I hope that they grasp some of the complexities in other societies so that better understandings between nations can be built.
If art and diplomacy aren't enough, then let's talk money. If Lee Minho had a major role in a Hollywood film, fans of Korean pop culture and Koreans themselves would rush to see that film. You could pull in audiences from at least two worlds.