TV Shows, Pop Culture
5 Binge-worthy shows to get you through the holidays
Whether you want to avoid spending time with your family or need something to help you unwind from the year, these shows have got you covered.
Thanksgiving might be over, but the holiday season is still young, my friends. Christmas, Hanukkah, and Kwanzaa are getting closer by the day and if there was ever an appropriate time to forego adult responsibility to have a binge-watching marathon, it would be now.
The only problem with that plan is that there are so many great TV shows —past and present—to choose from. It can be hard to decide just what to watch. If you aren't careful, you might waste all of your time searching for titles instead of actually bingeing. Lucky for you, I've put together a guide to fulfill your binge-loving heart this holiday season.
Here are five great shows that you should binge watch this holiday season.
1. iZombie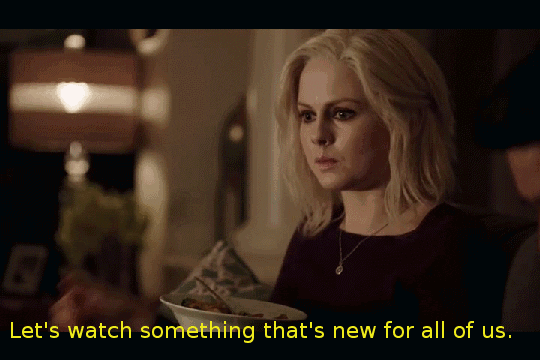 Despite my love of "The Walking Dead," most zombie-themed media makes me roll my eyes. The television/publishing industry is saturated with zombies shows and books—most of which are full of boring cliches. So, when "iZombie" premiered in 2014, I didn't even give it a second look. I should have. iZombie is loosely based on a DC comic and is a fresh new take on an overdone premise. The show centers on Liv, a once-promising medical student. She had her entire life ahead of her…until one ill-fated night at a boat party where she is turned into a zombie. To survive, she must feast on brains of murder victims at the morgue she works at. But when she does, she inherits the victim's memories that ultimately help her solve their cases. As ridiculous as it sounds, it's really well written and super funny at times. If you haven't already, you definitely need to check it out!
Where to watch: CW
Current Season: 2
2. The Flash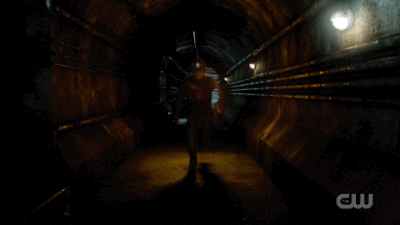 If you only have room in your life for one superhero show, then it should definitely be "The Flash"! Grant Gustin, of "Glee" fame, is Barry Allen: a CSI turned superhero speedster. It's one of the few superheroes shows that doesn't take itself too seriously and you'll love it for that! Barry Allen is likable, a bit impulsive, and has a heart of gold. The show also has dazzling special effects—how else would they convey Barry's super speed?—family values, romance, science, and humor. What more could you ask for?
Where to watch: CW, Netflix
Current Season: 3
3. Gilmore Girls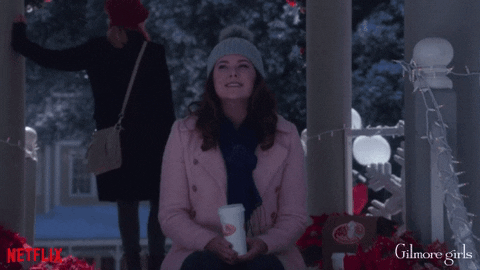 As you very well know, "Gilmore Girls: A Year In The Life" recently premiered on Netflix. Set a few years after we left last saw our favorite mother-daughter duo, the revival shows us the state of Rory Gilmore's life as a lost millennial, how Lorelai has fared as an empty nester and her complicated relationship with Luke. It also addresses the passing of Richard Herman, who portrayed Richard Gilmore during the original run. Of course, you could watch it as a standalone series, but you would definitely benefit from watching the original series first! Thankfully, all 8 seasons are available to stream on Netflix,
Where To Watch: Netflix, Freeform
Current Season: Completed
4. Friends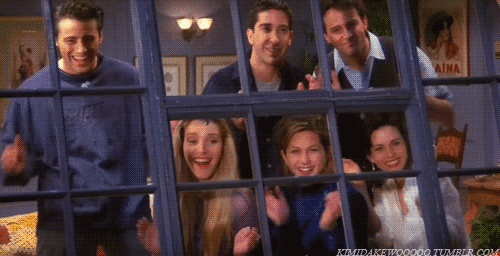 "Friends" is one of those shows that's probably never going away. After all these years, we are still obsessed with the lives of Rachel, Joey, Chandler, Ross, Phoebe and Monica. And with good reason, too! Pretty much every millennial can all relate to dealing with sucky love lives, crazy bosses and just feeling like life isn't going how you want. But as long as you have your friends by your side you know that everything is going to be okay! Spanning 10 seasons, "Friends" also has a ton of holiday-themed episodes to get you into the Holiday spirit.
Where to watch: Cable, Netflix
Current Season: Completed
5. Younger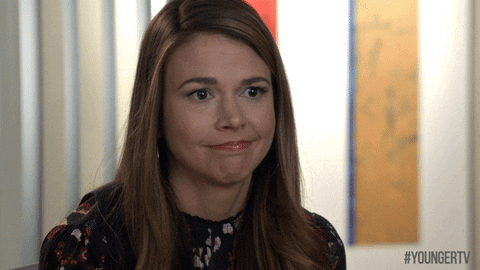 "Younger", based on Pamela Raymond Satran novel of the same name, is a show about a 41-year-old woman who must get a job at a publishing company after her husband's gambling problem leaves her without enough money support herself and her daughter. She ends up landing the job, but she feels out of place among her young co-workers. That's when Lisa's friend convinces her to undergo a makeover so that she can pass for 26 and fit in with her peers. In addition to Sutton Foster as Lisa Miller, "Younger" also stars Hilary Duff (aka the best part of the show) as Kelsey Peters.
Where to watch: TV Land, Amazon Prime
Current Season: 3
Whether you have a break from school or work, it's cold and icy outside, or you just need a new show to watch, check out these picks before the new year!