We get it, Wednesdays can be tough to get through. In an effort to keep up with the world's ever-changing news landscape, we've put together the top 10 headlines from the week so you can stay on top of things.
1. Hugely controversial figure, Fidel Castro, passes away 
https://instagram.com/p/BNaVeXlAfn_/
Cuban dictator Fidel Castro died at the age of 90. His ashes are currently being transported from the Cuban capital of Havana to Santiago de Cuba. The Cuban exile community in Miami celebrated the end of an era with celebrations on the streets. Meanwhile, state security has begun a fresh round of repression against dissent during the declared 9 days of mourning following Castro's death.
Castro's death was met with a wide range of emotions. The Black Lives Matter movement published an article on Medium mourning the death "El Comendante." Others are unapologetically celebrating, calling this the end of a "dark era." 
2. International community efforts to save Aleppo may be too little, too late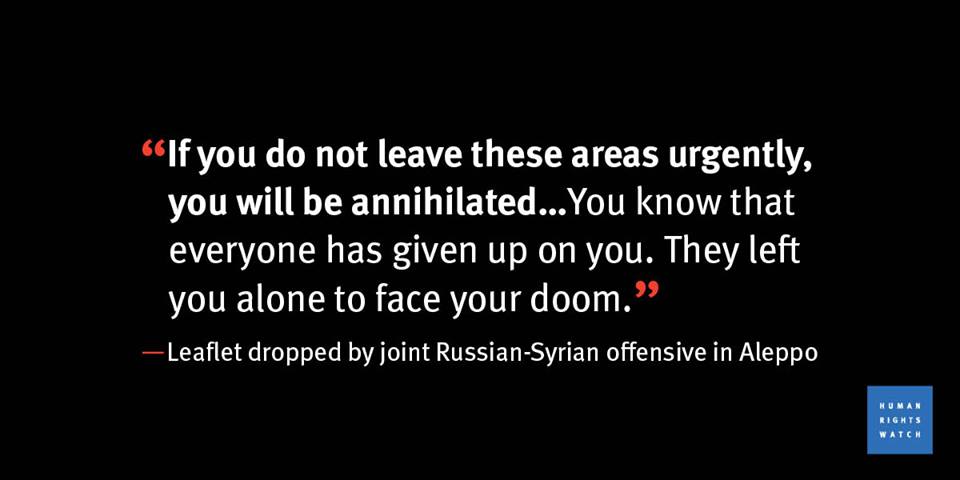 Claims of "never again" rung hollow once more as the Syrian government's assault on the city of Aleppo nears its final stages. With the help of Russia, Syrian forces have almost completely eliminated any rebel presence in Aleppo, along with all the hospitals and tens of thousands of civilian lives. Details are hard to come by in the days following an uptick in the offensive, and France has called for an emergency meeting of the UN Security Council to ensure aid for civilians. However, it is feared that any intervention will be too little, too late.  
3. Devastating plane crash in Colombia leaves 71 dead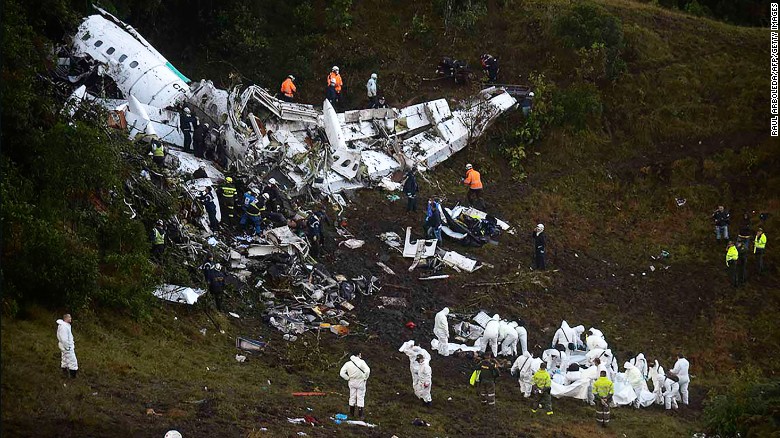 The crash killed at least 71 people during a charter flight to Medellin, including members of the Brazilian Chapecoense soccer squad on its way to the Copa Sudamericana finals. Three players, two crew members and one journalist survived. Even though a preliminary investigation pointed to an electrical problem, the possibility the plane ran out of fuel has not been ruled out. The soccer club, which has risen the ranks in Brazilian soccer and has a devoted national fan base, was set to play in the first leg of the South American Cup finals Wednesday.
4. South Korea's President embroiled in scandal 
South Korean President Park Geun-hye asked parliament on Tuesday to decide how and when she should quit, a move which opposition lawmakers dismissed as a ploy to buy time and avoid impeachment, and shifted the burden of resolving the crisis engulfing her presidency. Opposition parties rejected her offer to resign, and called on members of her Saenuri Party to join them in impeaching Park, because she has immunity from prosecution as long as she remains in office. Park is alleged by prosecutors to have colluded with a friend, Choi Soon-sil, to enable her to wield improper influence in government affairs and in fundraising by two foundations set up to back Park's initiatives. She has denied wrongdoing but acknowledged carelessness in her ties with Choi.
5. Fires in Tennessee sweep the mountains 
Wildfires in Tennessee have killed seven people and destroyed hundreds of buildings, officials believe more than 400 buildings have been damaged in Sevier County. The U.S. Department of Justice says 49-year-old Keith Eugene Mann Franklin was arrested Wednesday on one count of destroying property by means of fire. He is accused of setting two wildfires, and authorities say Mann has admitted to setting both.
6. Ohio State University campus attack leaves over 60,000 students in shock
The morning of November 28th, it was initially reported by media outlets that a school shooting was taking place on Ohio State University's campus. However, it was later clarified that the attack involved an 18-year-old student wielding a knife. Abdul Razak Ali Artan, a Somali immigrant, has been identified as the attacker. He allegedly used his car to drive into a group of students on campus, and then proceeded to attack with a knife. Police responded within minutes and fatally shot Artan. 11 students were injured.
The University is currently investigating whether the attack was motivated by terrorism.
7.  Donald Trump will leave the business world to focus on running the country
It's been a source of recent debate as Donald Trump's ability to assume his Presidential duties while managing his business empire is been called to question.  However, the President-Elect has now stated he will pass on his empire to his children to avoid a conflict of interest.
According to a spokesperson from the Trump Organization, "This is a top priority at the organization and the structure that is ultimately selected will comply with all applicable rules and regulations," a spokesperson for the Trump Organization said in a statement".
8.  Texas will now require funeral services when a woman has an abortion
As if Texas wasn't already known for being in favor of pro-life laws and government control of women's body, they proved it again this week. Texas is now requiring all women who undergo abortions or even miscarriages to now have a funeral service. This is a blow to many pro-choice activists and women in Texas who already are limited in services due to Texas laws. Many also see this as as an intense infringement of women's reproductive rights, as well as emotional manipulation and abuse towards women who undergo abortions or miscarriages.
Considering that increasing numbers of Texan women are turning to DIY abortion measures because of the cost and lack of availability of centers in the south, this is a horrifying development.
9. Supreme Court to consider how long immigrants will be detained before a hearing
Today the US Supreme court is discussing whether immigrants that are detained for more than 6 months have a right to a bond hearing. This discussion is during a critical time where undocumented individuals fear for their place in America. Especially with Donald Trump being the new President elect with promises for deportations as soon as he enters office.
According to the National Public Radio, "These are not the usual deportation cases, where facts are cut and dried and people are deported within a month or two of their detention. Rather, these are people legally in the U.S., lawful permanent residents who the government is trying to deport because they committed a crime, or some cases, people who turn themselves in at the border seeking asylum because they claim a reasonable fear of persecution".
Many of those that are undocumented or rightfully here in Dentitions often live under harsh conditions. With barely being able to communicate with family members and sometimes are subjected to abuse. We can only wait and see what the response will be from the Supreme Court.
10. Netflix lovers rejoice as offline viewing becomes available
Are you in love with Netflix? Want to hang out with friends or with your bae outside of home and watch a movie? We got good news for you! Netflix now allows its users to binge watch offline! That's right – you no longer need wifi or an in internet cable to do so. You can watch Netflix on to go, anywhere, and at anytime. Without the hassle of trying to join someone's network, without the password. Just know that to watch online, you have to download your favorite show or movie in advance, and then your good to go.
Until next week: