Gender & Identity, Life
10 signs you're a Third Culture Kid
When you share this on Facebook, it will be liked by friends from 12 different countries.
I've always heard about how being a third culture kid makes you wonder where you belong. As well as, how in some instances like this or this, it isn't always the best.
I think differently, I think it's amazing to be able to say that you've lived in several different countries for years.
I'm a third culture kid.
I was born and brought up in Dubai until I moved to Canada about 10 years ago. Both my parents are from Gujarat, India – hence I've spent a decent amount of time there as well.
[bctt tweet="I think it's amazing to say that you've lived in several different countries." username="wearethetempest"]
Being a TCK gives you a whole new perspective on life.
I was recently speaking to a friend of mine and asked him what he would do if he would have to move in order to progress his career. He simply said he would go as far as a neighboring city but nothing further. He said he wouldn't like to start all over again meet new people and make new friends.
[bctt tweet="Being a third culture kid gives you a whole new perspective on life." username="wearethetempest"]
This is obviously understandable. For some reason, moving to a whole new city or country is often stigmatized. But I feel differently. If my life, education or career required me to move somewhere completely new, I'd be excited.
Here are some reasons why I think being a Third Culture Kid is fantastic:
1. You have international friends
Going to New York? No worries, you have a friend there. Going to Australia? No biggie – got a friend there as well. I could name over 10 countries that I could visit without any hesitation because I know there will be at least one familiar face in the crowd.
2. Incredible knowledge about different cultures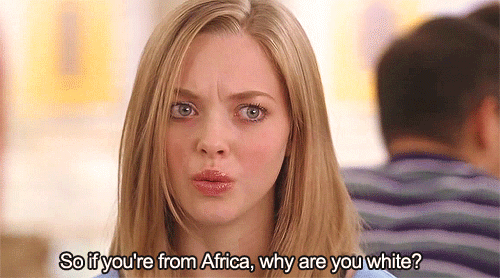 Do women in Dubai drive? Are all Indians Hindu? Do Canadians really live in igloos? Now, if you were familiarized with more than 3 different cultures, you'd never assume such rumors.
I know for a fact that living in Canada is definitely not the same in each province, similarly living in India does not equate to living in the slums.
3. You can speak broken languages from everywhere
I can pick up languages very easily, in fact, I'm the only person in my company who speaks/understands/reads over six different languages.
Now, this doesn't mean I'm fluent in all the six, but I can do the basic, "Hello, how are you? I don't know where the bathroom is. Shut up you pig."
You know, the essential things.
4. My birthday is celebrated for about 3 days
My birthday is on the 20th of November – but my friends start wishing me from the 18th all the way to the 21st.
This really confuses people who live in the same timezone as me. #internationalfriends
5. Visiting a country almost always equates to a reunion
Over the past few years, my friends have traveled internationally for work and school. This is amazing for a person like me because that means I can post things like "Going to Dubai in 3 weeks" and I start getting messages for reunions.
In fact, when I went back "home" recently, I met up with friends from over 10 years ago. It was incredible!
6. Making friends becomes incredibly easy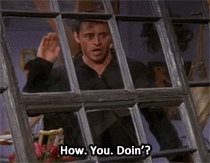 Because I've lived in two continents, three countries, and over 6 cities – I have friends everywhere. But this also means that when I move, I go back to having zero friends. Over the years, I've learned that making friends is easy. You don't need to know people for over 10-15 years to be close.
[bctt tweet="You don't need to know people for over 10-15 years to be close." username="wearethetempest"]
Yes, I have my few faves living overseas with whom I speak online, but I have friends that I've made in the past 4 years that are closer to me than my online friends.
7. You are always ready for an adventure
Most of the time people are so scared to move away from their "home" but I'm always up for it. Wanna move to Florida? Sure. Wanna move to South Africa? Hell yeah.
This might mean that I would have to start all over again, but should we really restrict ourselves because of this fear of being "alone?" Hell no.
8. Because you're so far away from your friends, you cherish them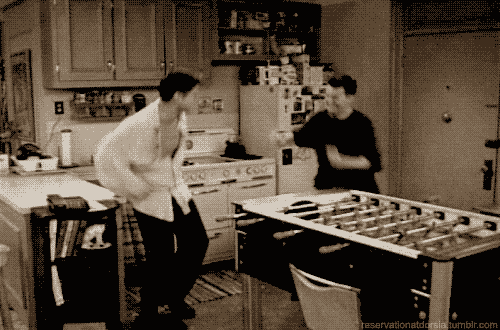 Every time one of my best friends and I meet, we squeal. Like, Rachel Greene-and-her-friends style. We hug for about five minutes and then gush over how beautiful the other person looks. This ritual takes place regardless of where we are.
[bctt tweet="Every time one of my best friends and I meet, we squeal." username="wearethetempest"]
About a week ago, we met at a wedding – and my gawd, did we die over each other.
9. Since you've lived all over the world, you're also a food expert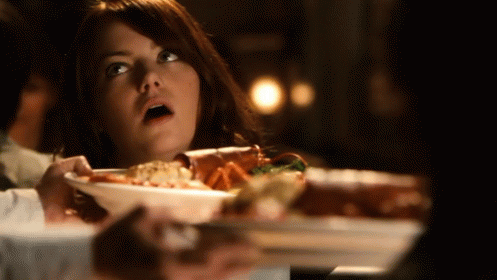 When you've eaten a real shawarma in Dubai, literally everything else tastes bad. McDonald's in India serves the BEST chicken tikka burger. And obviously, despite the food poisoning, nothing compares to the street food in India.
10. Lastly, when you get to answer the question "Where are you from?"
I cherish this question, because even though this means that they don't think I'm Canadian. This also means that it's story time. I love telling people how my grandfather saved the Muslims in our state in India, or how I was raised in Dubai. I love discusses how different all the lifestyles are in all these cities/countries. It's an amazing way to start conversations and introducing new topics into the same mediocre topics.
So if you're a third culture kid like me, and proud of it – show it off. Talk about it. There's nothing to be afraid of.