USA, World News, The World
President Trump, Iraqi Graves, and Zuckerberg: The Week in Review
In a stunning upset for the political establishment, Donald Trump wins the US Presidency. Meanwhile, the Rolling Stones case is settled, Hong Kong erupts in protests, and female police officers are deported in Borno.
We get it, Wednesdays can be tough to get through. In an effort to keep up with the world's ever-changing news landscape, we've put together the top 10 headlines from the week so you can stay on top of things.
1. Female French workers walk out for #7NOVEMBRE16H34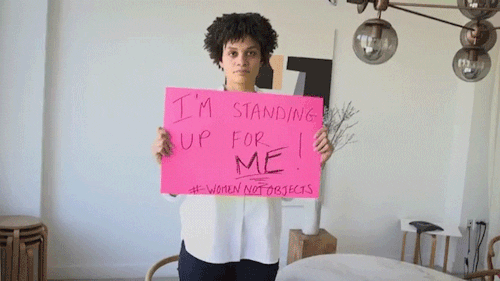 Women around the world are standing up against wage inequality. Literally, standing up and walking out of work. On Monday, November 7th, French women were encouraged to leave work at 4:34 pm. Until 2017.
This initiative has been dubbed #7NOVEMBRE16H34 and is a response to the statistic that French women earn 15% less than French men on average. The feminist group behind the demonstration, Les Glorieuses, calculated that women essentially work for free from Monday November 7th at 4:35 pm until the end of the calendar year. A similar demonstration took place in Iceland last month, where thousands of women worked 86% of the workday, leaving at 2:38 pm, to protest the country's 14% gender pay gap. Laissez faire no more!
2. Victory for Eramo against Rolling Stone Magazine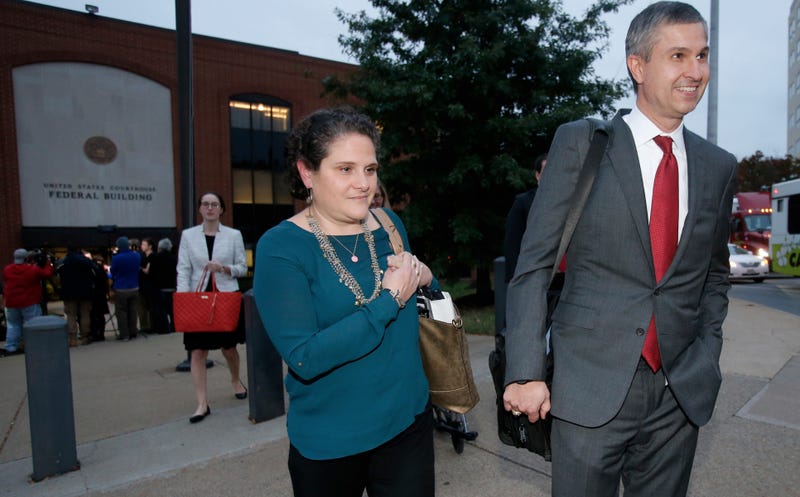 Justice was delivered on Monday when University of Virginia administrator Nicole Eramo won a defamation suit for $3 million against Rolling Stone magazine. The 10-member jury found the magazine, its publisher, and reporter Sabrina Rubina Erdeley responsible for acting with malice by publishing a factually inconsistent story about a gage rape on campus in 2014, which portrayed Eramo as a callous "villain."
Eramo was the associate dean of students at the time the story, "A Rape on Campus," was published in Rolling Stone  describing a brutal gang rape of a female student by fraternity brothers. She resigned from her post as a result of backlash from the article, which rocked the school and shocked the nation. It came of equal shock when further investigations exposed the event as fabricated.  Eredeley, the story's reporter, faced intense criticism for not meeting journalistic standards expected for a particularly sensitive and high-profile story. This verdict isn't the end for Eredely and Rolling Stone. The magazine is also being sued by Phi Kappa Psi fraternity, the fraternity where the alleged rape occurred, for $25 million.
3. Kickstarter eases its ban on sex toys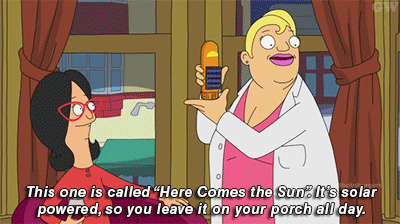 Fin by Dame Products is the first sex toy allowed on Kickstarter. The crowdfunding site previously rejected the hand-held vibrator because it doesn't support sex toys on its site, which is intended to help progress society through grassroots organization. In response, creator of the product Alexandra Fine wrote a letter to the site emphasizing the innovative and intuitive design of the product. "We're makers, too!" says Fine, who cofounded Dame Products with an MIT-educated mechanical engineer.
Fin hits Kickstarter November 3rd, and it's the first erotic product to gain access to the site's nearly 12 million backers. The decision to accept Fin is evidence of a growing trend normalizing sexuality. With a feminist mission, bringing gender equality to sexual pleasure, Fin is sure to have reverberations.
4. All eyes on Hong Kong protests
China interfered with Hong Kong politics on Monday, passing a rule that effectively bars two officials from taking their elected posts. Beijing typically lets Hong Kong run its own affairs, preferring gentle nudges to direct intervention since acquiring the territory from the British in 1997 under a "one country, two systems" program.
This rare move was spurred by statements by the two politicians at a council induction ceremony, flying under the banner "Hong Kong is not China." Pro-nationalists Yau Wai-ching, 25, and Baggio Leung, 30, pledged allegiance to the "Hong Kong nation" and spoke out against Chinese interventionism. Legislators in Beijing held that in doing so, the officials violated their oath, as lawmakers must swear allegiance to Hong Kong as part of China.
The actions have sparked protests "reminiscent of pro-democracy demonstrations in late 2014 that paralysed parts of the Asian financial centre and posed one of the greatest political challenges to the central government in Beijing in decades." Leaders of the western world have condemned the action as a threat to the rule of law. All eyes are on China to see what the response to criticism and protests will be.
5. Mass graves are discovered in Iraq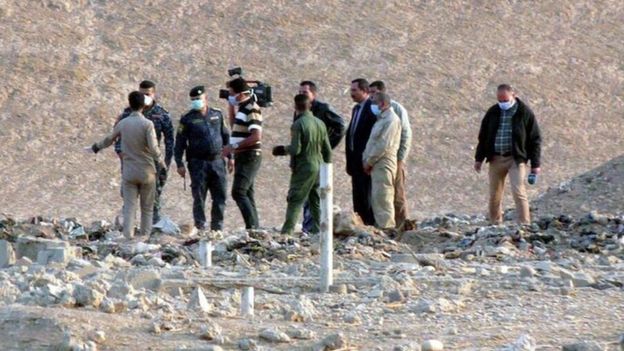 The battle to retake Mosul from the Islamic State continues. The latest development in the operation, which includes U.S. and Iraqi troops, is the discovery of a mass burial site. The graves were found in Hammam al-Alil, less than ten miles south of Mosul, and reportedly contain about one hundred decapitated bodies. While the victims have yet to be identified, there have been multiple reported instances of mass torture and killings by ISIS militants in the past weeks.
6. Zuckerberg comes under fire for Facebook's 'trending news'
Despite Mark Zuckerberg's claims that Facebook is not a media company, the CEO is being criticized for allegedly filtering, promoting, and censoring certain types of posts and shares on its website. Reports that employees must make editorial decisions when it comes to the site's 'trending news' feature have caused many to blame Zuckerberg for mediating the wide dissemination of false information.
Now, Germany's Justice Minister is trying to take legal action against Facebook for their failure to delete posts containing hate speech, including those promoting Nazism. German law requires the company to remove such posts as soon as it's notified of the offensive content.
7. Sexual exploitation report leads to deployment of 100 female police officers in Borno
Approximately 2.5 million Nigerians have been displaced due to the Boko Haram conflict, which has also killed tens of thousands. A Human Rights Watched (HRW) report published in February 2016 revealed that those displaced persons who sought safety in Nigeria's Borno state suffered serious human rights abuses at the hands of the camp leaders. These security officials, which included policemen, are shown to have raped women and girls in the camp, among other acts of abuse.
The Nigerian government is now taking action in response to the report's allegations, deploying about 100 female police officers to take charge in the Borno camp. It is unclear whether there are more concrete plans to further protect the displaced women and children from ongoing violence, including camp abuses, although President Muhammadu Buhari is apparently "ordering an investigation" of the sexual assaults.
8. Turkey criminalizes pro-Kurdish parliamentarians
Turkish police have arrested 11 Members of Parliament (MPs) belonging to the Kurdish Democratic Peoples' Party (HDP), including party co-chairs, Figen Yüksekdağ and Selahattin Demirtaş. The arrests come after the MPs failed to give testimony in court for previous charges against them for "terrorist propaganda."
The government under President Recep Tayyip Erdoğan has become known for criminalizing any anti-government sentiment, claiming it to be "inciting terrorism" and other arbitrary charges. He has ordered security forces to violently quash peaceful demonstrations, nonviolent activists, and any media organizations that criticize the government or show sympathy to the Kurdish movement. The recent arrests have put a halt to the peace negotiations between Turkey and the Kurdistan Workers Party, which attempt to end the 30-year-long Kurdish insurgency.
9. Texan politicians try to curb Latino voting power with intimidation tactics
The Governor of Texas, Greg Abbott, announced that he has set in motion the largest statewide voter fraud investigation to date. Encouraged by Donald Trump's hateful rhetoric surrounding the large number of Latino/a voters going to the polls, the state's Republican officials have made it a mission to target Fort Worth and its growing Latino/a population.
The state's attorney general, Ken Paxton, has also been involved in trying to scare these voters away from the polls. The Intercept reports that Paxton's investigators have entered Fort Worth neighborhoods to aggressively interrogate residents, particularly the elderly, as a fear tactic to make them believe they will be arrested for mailing an absentee ballot. This strategy, in conjunction with blanket voter fraud accusations, aims to suppress the Latino/a vote.
10. Donald Trump is elected President of the United States
In a stunning political upset for the country, Donald Trump won the election for President of the United States. His victory speech took place at around 3am last night shortly after Hillary Clinton conceded the race. US stocks took a steep plunge after the news broke; Vladimir Putin is also said to want restore full relations between Russia and the US.
The race for the White House saw both candidates campaigning until the very end, with rallies in swing states and guest appearances galore. The business tycoon and political outsider pulled through in one of the closest election races to date.