We get it, Wednesdays can be tough to get through. In an effort to keep up with the world's ever-changing news landscape, we've put together the top 10 headlines from the week so you can stay on top of things.
1. Indian PM opens up discussion for Muslim women and divorce in region
"Talaq, talaq, talaq." The utterance of these three words allows men- and men exclusively- to dissolve a marriage. As such, women can be divorced via Skype, Facebook, or text without even having an actual conversation in person. In India, however, these three words will no longer have the power to ruin a women's life.
India's Supreme Court is looking to ban the practice, which is "frowned upon even by hardline Muslims, and banned in Pakistan, Bangladesh and across the Islamic world." Last week, India's PM Nadrenda Modi spoke up about "triple talaq" publicly for the first time, decrying the practice among Muslims. Modi also stressed that the issue should not be made into a Muslim vs. Hindu issue, attempting to diffuse tensions in the world's third-largest Muslim population.
2. #MiercolesNegro takes internet by storm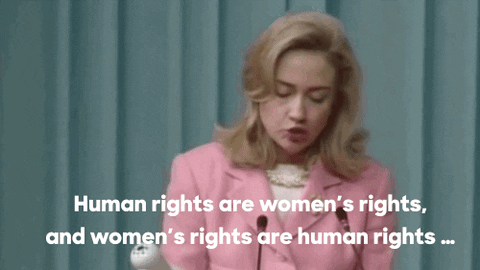 The hashtag, which translates to Black Wednesday in Spanish, fueled a "women's strike" across Argentina and many other Latin American countries. On Wednesday, hundreds of thousands of people abandoned work and took to the streets to protest domestic violence and abuse of women. The fatal and violent gang rape of a teenage girl in Argentina incited the demonstration: "Organizers of the march are blaming this violence on machismo culture and have also urged women to dress in black as a sign of collective mourning in memory of Lucía Pérez and the many women who have died like her." The tragic death of the 16-year-old has sparked a movement for cultural change in Latin American countries, which have some of the highest rates of female murder victims. 

3. You can now decide the fate of your favorite television characters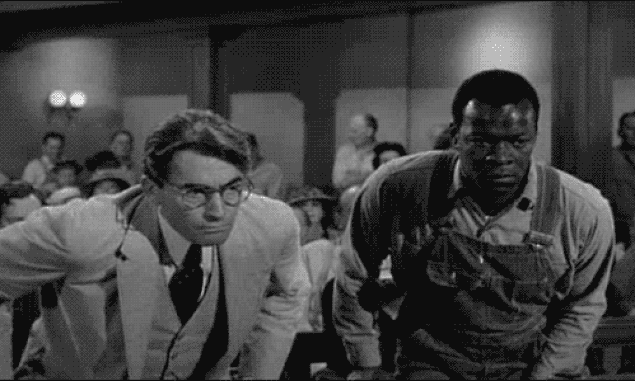 In Germany, viewers are participating in morality experiments on television. They are now able to vote live (by phone or online) for the fate of the main character of a fictional TV movie. Viewers will be deciding the fate of the 164 passengers on a plane: the movie's plot, which revolves around a hijacked civil airplane and a soldier who decides to shoot it down killing its 164 passengers in order to save the lives of the 70,000 people on the ground, leaves the judge's decision and the moral question of justice." Echoing virtual reality technology, this interactive format makes viewers active participants. The format has been tested in reality shows but never before for narrative form- it could be the start of a whole new world for entertainment.
4. BABIES everywhere!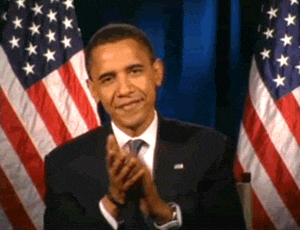 On October 7th, President Obama signed into law the BABIES Act. This law requires federal buildings to have changing stations in both female and male restrooms. This move towards gender equality recognizes that child-care is a shared parental responsibility. Obama, who spoke to Glamour magazine in August about being a "feminist dad," is a tireless supporter of women's rights.
5. Indoor maps are totally a thing now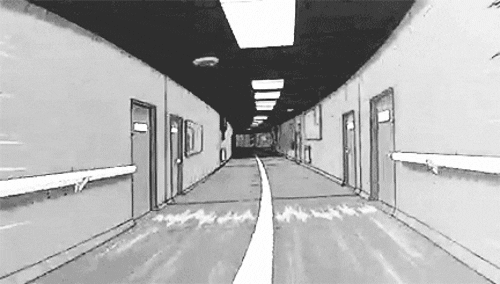 NavVis opened its first building in New York. This is the company's first branch in the United States but it plans to expand building by building. The German start-up has created technology that navigate users indoors- like a Google Street View for indoor environments. "Their self-developed trolley creates photorealistic 3D models of even the largest indoor spaces on the go." This technology revolutionizes indoor navigation in everything from malls to hospitals, and is highly cost-efficient.
6. Marvel Comics' latest hero is an amazing Syrian mother
Marvel Comics recently partnered with ABC News to deliver a digital and print graphic novel, Madaya Mom, that highlights the plight of a Syrian mother in the mountain town of Madaya. The Assad regime has placed Madaya and its residents under siege, claiming that the town is harboring terrorists, despite reports that there are no longer any gunmen in the area.
The siege has been a huge barrier for journalists hoping find out the exact conditions civilians face. This comic was written based on phone and text conversations with a real family living in Madaya, and centers around their experiences from the perspective of the family matriarch. Madaya Mom tracks one mother's effort to keep her family alive amidst poverty, starvation, and fear of military attack, bringing the often-overlooked humanitarian crisis of this war to light.
7. Demolition of "Jungle" migrant camp in France begins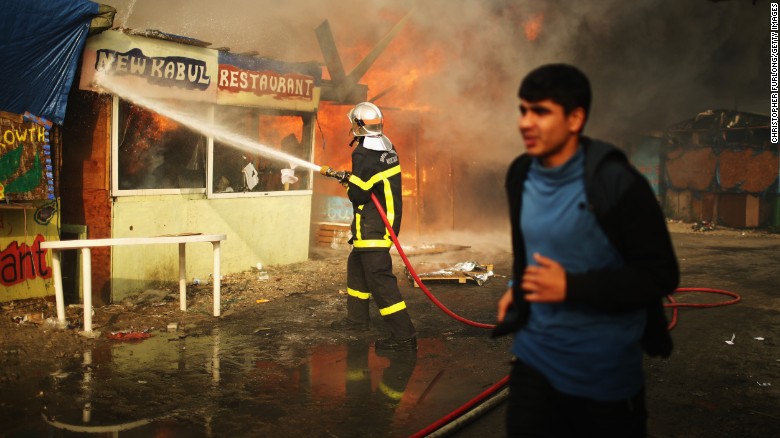 France has completed a demolition process to shut down a huge migrant camp in the city of Calais, known as the Jungle. The camp has been home to thousands of migrants and refugees for over two years. The French prefect now says that all residents have been evacuated, and the Jungle is effectively shut down. At least 1200 children are now vulnerable to starvation, human trafficking, and death. Relocation services have been provided for at least 5000 other migrants, countries are failing to show leadership in assisting these displaced families and individuals.
8. Tom Hayden, political activist, passes away at 76
Tom Hayden passed away at the age of 76 on Sunday, October 23. Since the 1960's, Hayden has been a prominent politician, motivational speaker, and champion for a number of social causes. He led the anti-war effort during the United States' involvement in the Vietnam War, and heavily campaigned for Proposition 65 in California, which requires many businesses to warn patrons about the use of potentially carcinogenic chemicals.
Throughout his career, Tom Hayden has inspired students and marginalized populations across the U.S. to collectively fight for justice and radical social reform.
9. AT&T purchases Time Warner in a massive deal
AT&T made an $85.4 billion offer to buy Time Warner Inc., who owns HBO, CNN, Turner Sports (TBS, TNT, TruTV), Warner Bros, and other properties. There is a big political concern that the media merger may lead to antitrust law violations, which prevent companies from working together to eliminate market competitors and abuse monopoly power.  However, representatives for the companies declare that the merge will lead to more innovation in video programming and distribution.
For now, it looks like only time will tell how the deal will impact the way we receive content from these major communications companies.
10. The Mosul offensive is in full swing in Iraq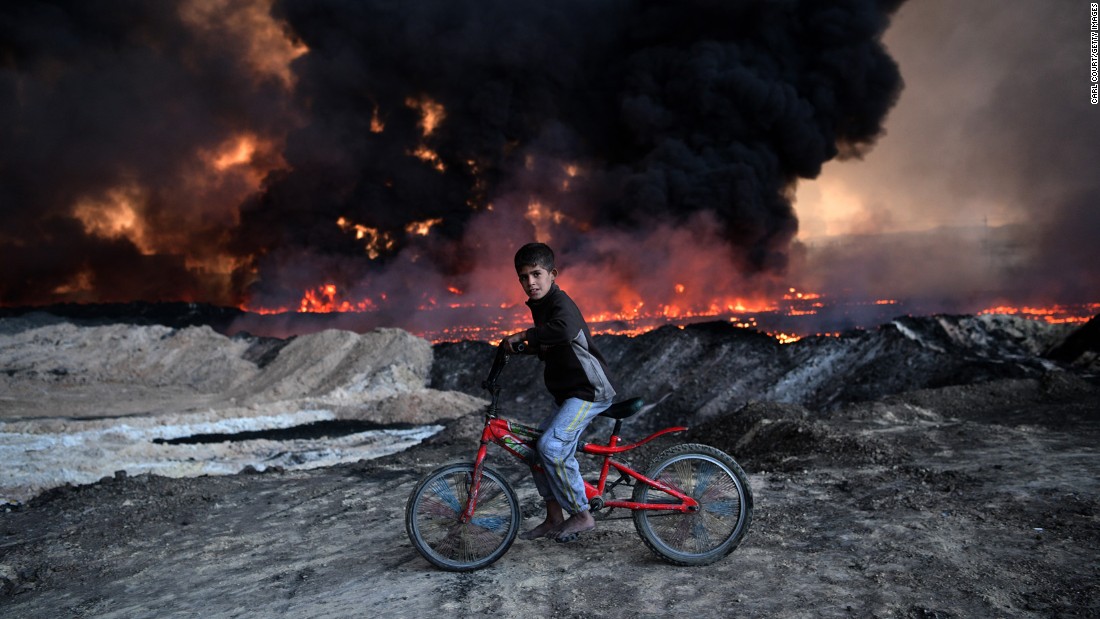 Several days into the Mosul Offensive, a campaign to take back the last remaining ISIS-controlled city in Iraq, reports are starting to come out regarding the mounting civilian deaths resulting from attacks on both sides of the fight.
In 2014, the Iraqi armed forces fled ISIS fighters, and is now trying to take back the city. The U.S. military, as well as Kurdish Pashmurga forces, will be supporting the Iraqis' efforts. An estimated 3000-5000 ISIS fighters are in Mosul, and they have prepared for fight with suicide car bombs, booby traps, improvised explosive devices, and other weapons of mass destruction.
The exact death toll, including among the 1 million civilians in Mosul, is unclear. However, citizen journalists are risking their lives to send information about the situation to the outside world.
Until next week: