Fashion, Beauty, Lookbook
10 times celebrities effortlessly rocked denim on denim
It's denimocracy that's getting the most popular vote in 2016
If this year has taught us anything, it's to expect the unexpected. From the rise of Trump to the return of soccer chic – everything is a shock to the system. And one of the greatest shocks? Denim on denim on denim on denim is BACK!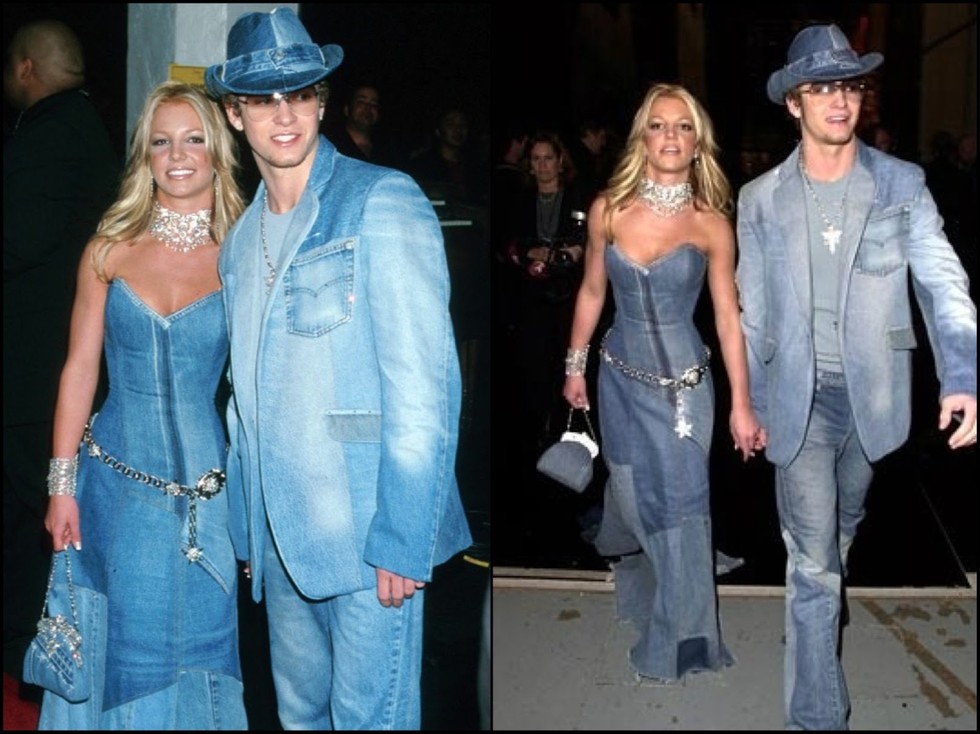 For those who lived in the glorious 90's, denim on denim evokes the memory of the then it-couple Britney Spears and Justin Timberlake matching at the 2001 American Music Awards. And we thought we had seen the last of it then. The so-called 'Canadian Tuxedo' is a trend we never thought would return – but it's denimocracy that's getting the most popular vote in 2016. What started as spring's hottest trend is sticking around through fall this year.
Therefore, without further ado, here are 10 celebrities who absolutely rock head-to-toe denim:
1. Kangana Ranaut
Before the trend even blew up, Indian A-lister Kangana Ranaut was spotted making moves to the Mumbai airport in July 2015. This classic rendition of all-denim wear looks just as comfortable as it does cool.
2. Miley Cyrus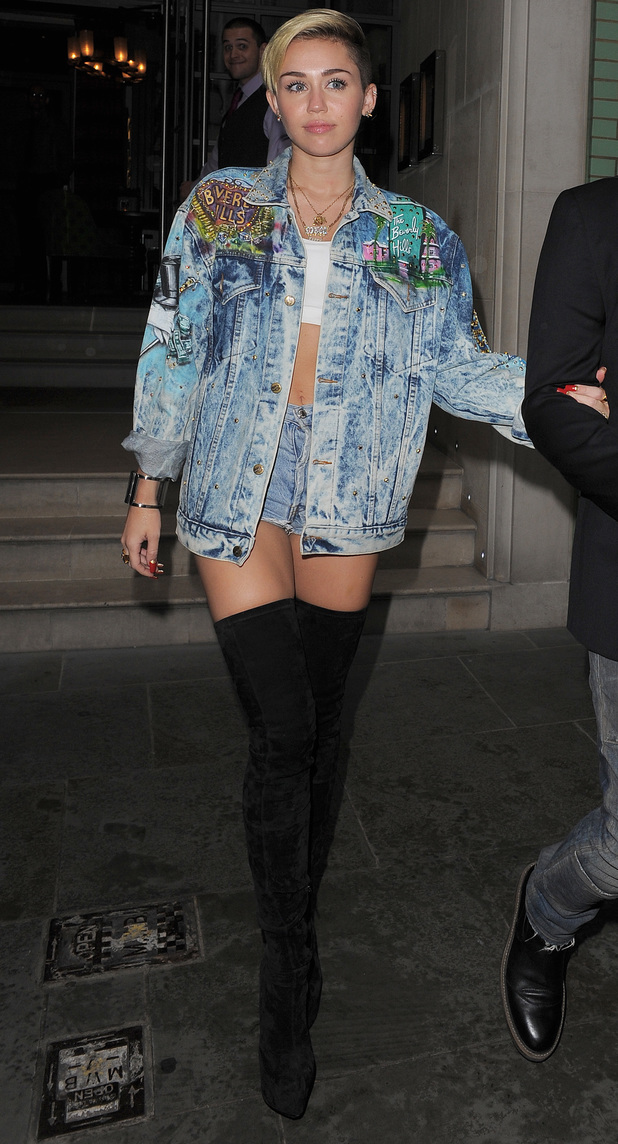 The 'Dead Petz' singer paired denim with Converse in a getup with a 70's feel for a night on the town in NYC. Her denim jacket featured emoji smiley faces and colorful stickers, which brightened up the otherwise monotone look. The end result was wacky and wonderful in a IDGAF way. How Miley.
4. Bella Thorne
The Latina cutie dressed fresh for fall by pairing a flannel, white tee, and tan boots with a denim on denim ensemble. Everything Thorne wears is Insta-worthy, but we really, really love this Western-inspired look on her, especially with her long, auburn locks.
5. Zoe Kravitz
Fashion runs in Kravitz family, and it's no surprise that it comes naturally to the 27-year old multitalented actress and singer. Kravitz, headphones stuffed in her ears, strut her stuff in all denim in NYC on a chilly day in March. Sporting an outfit with all the same wash used to be a fashion faux pas, but in 2016, it's effortlessly chic. Whatever she's jamming to in music and fashion, it's working.
5. Jessica Alba
The 5'7″ star paired a denim button-up with ripped jeans. Adding a cuff and neutral heels gave this look an extra boost – not that the actress and budding business mogul needs help getting any attention.
 6. Zendaya 
After she posted a picture on Instagram of her wearing denim on denim in the past, Zendaya's fans were quick to support the stylish actress from hater backlash that arose due to her fashion choices. However, why anyone would ever hate on her makes no sense to us – just look at her! We love you, Zendaya!
7. Dakota Fanning
The young actress' street style embodies California cool, particularly with the reflective sunglasses she sported while she walked out and about in town for the day. The high neckline paired with a skirt with buttons in the front flatters the blonde's slender frame.
8. Bella Hadid
The leggy 18-year-old took to the streets during New York Fashion Week while sporting a denim miniskirt and jean jacket. The aviators with the half-up, half-down 'do was so 90's, and we're wild about it.
9. Katie Holmes
The single mom finished a denim look with ankle-grazers that showed off Adidas Stan Smith sneakers – another throwback to the early 2000's. Whether she's running errands with daughter Suri or directing on set, this tomboy ensemble is a perfect casual look for day.
In 2016, the Canadian tuxedo has become a refined look. These A-listers have set the precedent, showing us just how many different ways this style can slay. The verdict's out: denim-on-denim is here to stay.