Love, Life Stories
5 ideas for a chill Halloween
Do you want to have some Halloween fun, but the idea of dressing up and going out scares you more than Michael Myers, Jason, and Freddie Kreuger combined?
If you're too old to trick-or-treat (without actual kids, that is) but still want to celebrate Halloween, chances are your most obvious option is to hit the bars with your friends or go to costume parties. And those are definitely fun options. You can plan group costumes with your buddies, it's an excuse to have goofy specialty cocktails, and a for a lot of people Halloween is a great time to let loose in a way they usually don't care to.
[bctt tweet="Halloween is a great time to let loose" username="wearethetempest"]
But that's not the scene for everyone.
[bctt tweet="Going out on Halloween isn't for everyone" username="wearethetempest"]
Maybe you still remember the hangover you had after last year's "Vampire Vodka Tonics" or maybe you don't want to freeze to death in your flimsy costume on the way to the subway. Maybe you're an introvert who finds going out or attending parties too exhausting, or maybe you don't have the cash for costumes and cover charges and drinks this year.
Whatever your reason, there are lots of ways to have a fun and festive but laid back Halloween. Try these ideas below and remember that you don't have to live up to anyone's idea of fun but your own.
[bctt tweet="You can have a fun and festive but laid back Halloween" username="wearethetempest"]
1. Movie night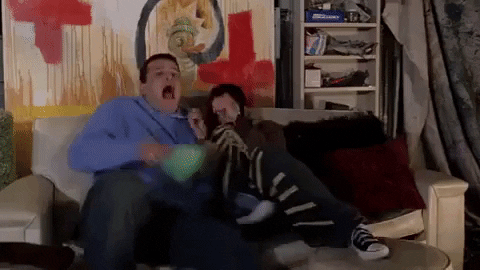 OK this one seems pretty obvious and maybe too laid back but consider making your movie night a little more special. You can pick a theme for the movies (80's horror, Disney Channel Originals, Remakes, etc) and pick up some decorations for your living room to set the mood. Invite a couple friends over (maybe your fellow introverts?) and set out a bowl of candy with your popcorn.
2. Pumpkin bake-off
You can do this one alone or with a friend or two. Look up some Halloween dessert recipes and see if you have what it takes to make an Instagrammable cake pop or some pumpkin pancakes that don't come from a box. Even if the results aren't Pinterest-perfect, you'll end up with some tasty treats!
3. Spooky story writing challenge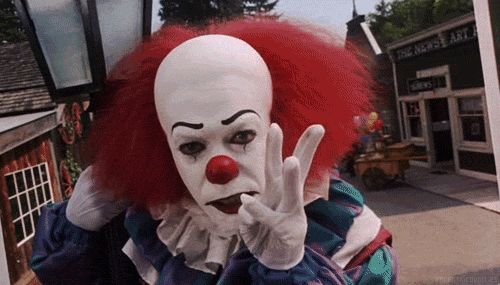 Think you have what it takes to be the next Stephen King? You and your friends don't even have to leave your respective bedrooms for this one. Give yourselves a time limit and write the scariest, spookiest story you can dream up. Then trade tales and see who gets the biggest screams!
4. Take some kids trick-or-treating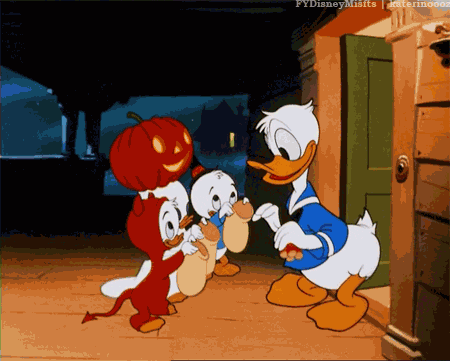 You don't have to have kids to have some kid-friendly Halloween fun. Ask your friends or relatives who have little ones if they'd like some help on trick-or-treat night. Chances are they'll be thrilled you asked to help them with costumes and face-paint and sugared-up toddlers. Alternatively you can look up local kids' Halloween events in your area. Schools and churches often sponsor fun events and they always need volunteers to help run them.
5. Halloween reading marathon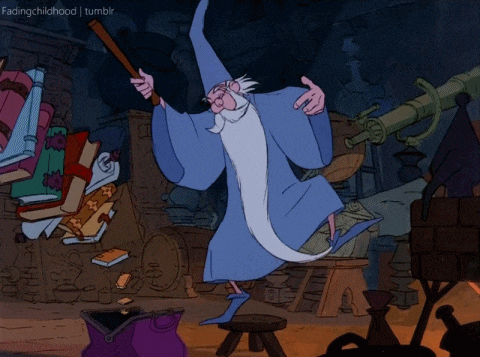 Let's be honest with ourselves: many of us who don't feel like going out to party on Halloween probably don't really feel like going out to party pretty much ever. And that's OK! You don't even have to invite friends over if you don't want to. If you feel like sticking to your go-to spot on the couch with a good book, then you should do you. Try stepping outside your normal reading comfort-zone with some creepy real-life stories or see if reading IT will keep you up all night. And keep that candy to yourself!
[bctt tweet="Keep the candy to yourself this year!" username="wearethetempest"]
That SNL sketch about getting dressed up to party with your friends only to have a terrible night was pretty funny, and pretty real for anyone who went to college and decided to try and "do Halloween for real" (me). And there's totally nothing wrong with going out and having fun with your friends on Halloween, or any other night. It doesn't always end with broken shoes and sloppy fights. But don't feel like that's your only option if you want to have some spooky fun this year.
So light the black flame candle, put on your spider-slippers, and get on the couch before nine, because it's your Halloween!