TV Shows, Pop Culture
10 superhero shows ranked for your binge-viewing
With superhero TV on the rise, finding the perfect one to watch is no simple task. Here's the ultimate rundown, no spoilers!, of the shows you should watch.
With superhero TV on the rise, finding the perfect one to watch is no simple task. Liking the comic characters may not be enough for the show to hold your attention. If you're like many of us who've never read the comics, how are you to know what to expect going into some of these?
I promise, no intense spoilers ahead.  
1. The Flash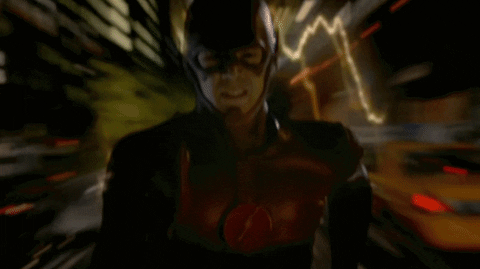 If you like falling prey to shocking and captivating plot twists, getting too attached to fictional characters, and having your heartstrings pulled on and ripped out, then the CW's The Flash may be the perfect superhero show for you.
A thrilling combination of drama, action, and romance, The Flash is definitely one of the best shows out there right now. Each episode will either put you on the edge of your seat rooting for Barry Allen, shock you with a new character or plot reveal that you didn't see coming, put you in tears because a character made an incredibly emotional speech, or some combination of those.
Despite that seemingly easy formula, The Flash continues to keep viewers entertained week after week, always wanting more. Plus, some witty one-liners and jokes don't hurt one bit. If you enjoy anything I've listed here, you should definitely check out The Flash soon.
2. Arrow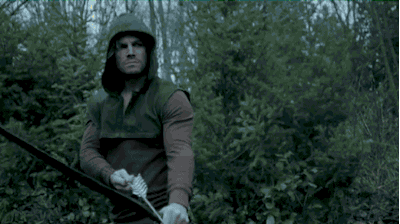 Now, if you're drawn to drama in the worst way possible, CW's Arrow might be the fit for you. I don't mean that as an insult…exactly. See, Arrow has a lot of awesome, dramatic, character-building backstory, which is oh so highly appreciated. Oliver Queen is more than just a pretty faced millionaire, he's a man who has been to hell and back, and becomes a vigilante on the streets for a multitude of reasons. The character arcs that start out the series are strong and compelling, which leave you always coming back for more.
However, it doesn't exactly stay that strong. Come mid-season 3, the story gets harder to follow because there is just too much happening. However there's a lack of foundation after a while, and the story just gets a little dry. But if you love a complicated drama, Arrow is the one for you.
3. Legends Of Tomorrow
The CW's Legends of Tomorrow started out with a cool, interesting concept that seemed well worth a watch. Minor characters and villains from The Flash and Arrow making waves throughout history and becoming a big deal, who wouldn't want to watch that? Unfortunately, it was just a little too poorly executed. The story just doesn't hold a viewer's attention enough, and the show starts to feel like a cop out.
More than "You're here to change history," it feels like "You're here because we needed another show so all of you could have more screen time." The story arc sounds really interesting, chasing a power-hungry villain through time, but the way it's shown on screen just gets little bit boring. A huge redeeming quality, though – plenty of witticisms and jokes to make you smile.
4. Agents of S.H.I.E.L.D.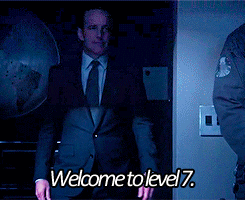 If you're interested in the all powerful S.H.I.E.L.D., and want to know more about the aftermath of Captain America: Winter Soldier, then this show might belong on your watch list. The show effectively adds depth to the organization that the Marvel cinematic universe touches on ever so slightly. After a while the series brings S.H.I.E.L.D. down a peg or two and dives into stories featuring the Inhumans, which is definitely worth a watch…or even two.
Even after all Agents of S.H.I.E.L.D.  has already done, the promise of introducing Ghost Rider in season 4 promises a darker feel, which is never a bad idea to try with superhero television.
5. Agent Carter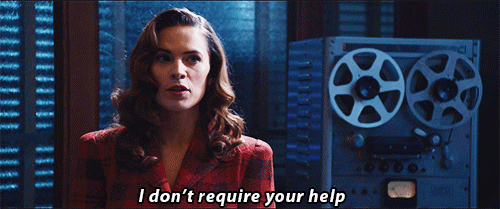 If you're as excited as me to have Captain America's leading lady Peggy back at it again then you should probably turn on Marvel's Agent Carter right now. Instead of your stereotypical "action-packed" superhero show, viewers get a little more mystery, which can be a nice change. Early on there's also a big focus on Peggy dealing with her fellow agents not thinking very highly of her, since she was a woman in the fifties, and it's nice to see her deal with and overcome that. To be honest, this may not be the most exciting show on the market, but it definitely gets the job done and is often a better watch than some of the other shows we've mentioned. Don't judge this book by it's cover.
6. Gotham
If you're a fan of the Batman comics, then unfortunately you might need to steer clear of FOX's Gotham. The show tends to focus heavily on "future" Batman villains, which isn't all too appealing. Additionally, pushing Bruce Wayne into his costume at too early an age, and not really having a compelling story for Gordon, isn't helping Gotham. Ultimately, the series just isn't a Batman lover's cup of tea without the comic continuity. But if you just think that Batman's a pretty cool cat and don't really have any strong investments in the comics themselves, then it still might be worth checking out for you.
7. Supergirl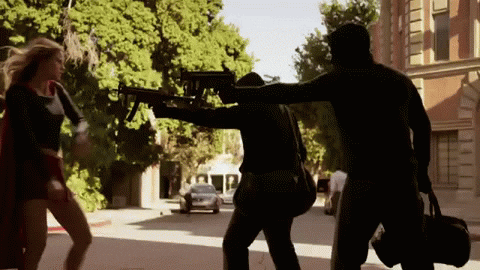 If you have a slightly shorter attention span and prefer something with more individualistic episodes (with just a small overarching plot) then Supergirl might deserve your time. With a strong female lead and plenty of high-flying action each week, it's definitely something that's compelling time and time again.
Though the arc is small, it does a nice job of tying the entire first season together. Season two will reportedly has Superman joining the cast, if that helps your decision at all; let's just hope is that he doesn't upstage our leading lady.  Formerly on CBS, make sure to check out The CW for this season of action.
8. Jessica Jones
If looks could kill, every viewer of Marvel's Jessica Jones, on Netflix, would probably be dead. Her cold stare at the camera, and into the souls of every character, and viewer, is enough to give you chills, and that's definitely part of the appeal. Jessica Jones is one of the strongest female characters I've ever seen on television, physically and mentally.
Her calm but tough exterior, strong language and action combos, and the sheer force of will behind all of her actions makes her a character you want to constantly continue watching. The show's story holds tight throughout the first season and leaves viewers biting their fingernails waiting to see how it will all end. Also featuring one of the most mesmerizing villains on a superhero show, Jessica Jones is great all the way around.
9. Daredevil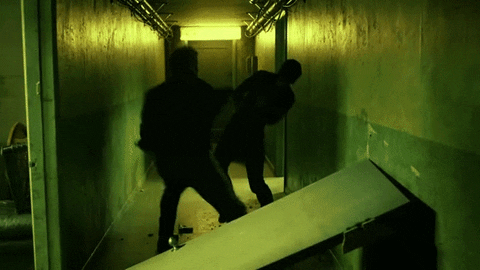 To be honest, having never read the comics myself, I was a little skeptical about a blind vigilante running around Hell's Kitchen beating people up in alleyways. However, I was not at all disappointed by the first season of Marvel's Daredevil, on Netflix. It has a compelling story arc, a truly heinous villain that you just have to root against, and a lot more "real life" than you would expect; of course, that's amidst plenty of over the top fighting action and roof jumping.
Personally, I felt that the second season was a much slower watch, becoming clunky under too many episodes for the story that they had. It also featured the re-emergence of a character that many of us viewers felt we did not need any more of. Overall though, both seasons of Daredevil are well-worth the binge watch on Netflix for any vigilante lovers.
10. Luke Cage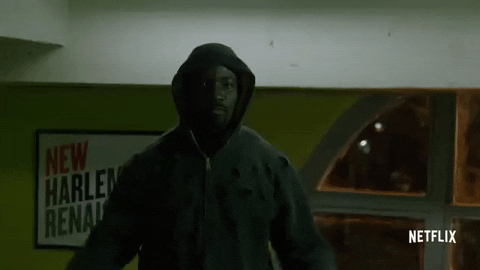 If you're looking for more edgy, action-packed viewing in your superhero television, then Marvel's new Luke Cage may very well be your cup of tea. The bulletproof hero is a thrill to watch because, although you know deep down he'll be okay, you stay on the edge of your seat in worry for him. Filled with drama, intensity, and plenty of powerful imagery, it's definitely a worthy watch.
Cage is the hardcore, independent hero Marvel fans needed a television series about, and it is done incredibly well overall. However, even the best shows come with their downfalls. The second half of the season shifts focus, slows down and begins to feel a bit disappointing because of that.  And while I appreciate the music, I do have to critique the far too frequent close-ups on singers instead of vital characters. Overall though, another great superhero show to be considered.
Don't base any life-altering TV decisions just on my word.
Try these out and see which hero you can look up to. Plus, in addition to all the awesomeness I have laid before you, there is more to come. Therefore, fear not if you have not found the right fit yet! Marvel's Luke Cage will premiere on Netflix at the end of this month (September 30th), and Marvel's Iron Fist and The Defenders are set to hit Netflix in 2017.