Fashion, Lookbook
10 things I'm definitely bringing when I move to Saudi Arabia
This is how I will start a new, culturally appropriate wardrobe from scratch in a new totally new climate
So I got a job in Saudi Arabia, and I'm set to fly out next week. This time around, I'm determined not to waste my money or energy by taking a bunch of unnecessary things with me. When I moved to Qatar three years ago, I took two huge pieces of luggage filled with so many things that, turns out, I didn't need. I took everything – clothes, shoes, makeup, and hair stuff, but I ended up buying a whole new wardrobe while I was there anyway. This was due to the fact that there's nothing better to do in Qatar than shop, the stuff I found in stores was much more to my taste than the stuff I find in the States (not to mention fit better), and the stuff I took was in anticipation of a lifestyle that didn't pan out.
When I moved back, I ended up having to leave behind most of the stuff I had brought with me. A lot of stuff got donated to Syrian refugees – and I still ended up paying so much money in luggage fees that I literally to this day refuse to think about it. So this time around, I'm going to be smart. I'm only taking stuff I know I'll need – like Cuban coffee and black long-sleeve shirts. I know that I'll buy whatever I need (and a bunch of stuff I don't) once I'm there, so there's no point in me lugging stuff back to the Middle East.
So, without further ado, here are the ten staples that are going with me to the Middle East – and will probably go with me everywhere.
1. Leggings
One word: layers. Plus they look great with an abaya – which, in case you're unfamiliar with the term, is basically a duster that all women have to wear in public areas in Saudi. I like them mostly because I can wear them under the long skirts I have to wear to work. I hate wearing skirts of any length, because I hate the feeling of my legs touching (I have to wear pants to sleep for the same reason). So these are an integral part of the fight against chub rub. And in the event it's cold inside the office and/or outside, they will also serve the additional function of keeping me warm. Leggings are just a wonderful, multi-functional gift from heaven.
2. Crew neck tees
First of all, they're super modest. The only thing more modest than a crew neck is a turtleneck – which I also adore, but is not really a common look in warm climates. A crew neck is very much on trend this season, and I've also learned that a v-neck looks weird with an abaya. Therefore, I'm taking assorted crew necks that I can either wear on their own or layered with leggings and an abaya to go out. Ain't nothing more classic, chill, and cool than leggings with a crew neck tee and an open abaya.
3. Long-sleeve black shirts
My work uniform is supposedly a long-sleeve shirt with a loose, ankle-length skirt. A friend of mine who knows the drill because she used also to teach English at a Foundation Program told me that because the university I'm going to be teaching at is very, very conservative (even by Saudi standards), she suspects everyone will be wearing black head to toe. In certain circles, even color is apparently too risque – even when the place you'll work is completely gender-segregated. But whatever, I don't even care, because I love black. You can never go wrong with black. Black is always the new black.
4. Maxi dresses
Even though everything is basically gender-segregated in Saudi, there are some people who think that a woman wearing pants is Islamically forbidden. Ironically, these people are mostly expats, and I don't know whether my roommates will be one of them. As far as I know, it's supposed to be 1-2 women with either US, UK, Canadian, or Australian passports. So just in case they are more conservatively inclined, I'm taking a maxi dress with me that I can layer over or under different pieces to create different looks. I plan on buying whatever I need, but I'd like to have a few bases covered upon arrival, you know, just in case.
5. Knits
Same word as before: layers. I love a good knit; they're a lifesaver when it gets really cold at night in the desert climate. Also, it's not like I can put a jacket on top (or under) an abaya. You can wear a few layers under a good knit, and when you throw on an abaya over it, you don't look bulky. There's just something about that combination of cotton and polyester that works to keep you warm without expanding your body size.
It's the same reason I'm also taking a fleece – even with my very public hatred of synthetic fabrics. Fleece is a wonderful thing in drier climates, unlike in humid af Miami, where you need breathable fabrics.
6. The basic abaya
As opposed to my trendy abayas – of which I have several. I hadn't even expected to take my plain abaya to Saudi, but my friend who I mentioned before informed me that the expat women are really not into the fashionable abayas and wear cheap, old ones all the time. This is the polar opposite of what I was expecting, because I love abayas, and I was super excited to wear them all the time. She also, in the same vein, told me that abayas aren't allowed at work!
Cue sadness – I'm leaving my cute floral custom-made one at home. I have to try on the other two to see if either of them even close (I always wore mine open in Doha), because I get the feeling an open abaya won't fly in too many circles in Riyadh. Jeddah maybe, but not Riyadh.
7. Workout pants
But not any shirts. I plan on getting a gym membership as soon as I land. Workout pants are expensive everywhere, but I imagine especially so in Saudi. Somehow I don't think activewear is going to be particularly widely available or affordable in one of the world's most obese countries. So I'm going to pack a few pairs to take with me – considering the fact that that clothes dryers aren't a thing in the Gulf, I'm not going to be doing laundry twice a week just to make sure I have pants to work out.
8. Baking soda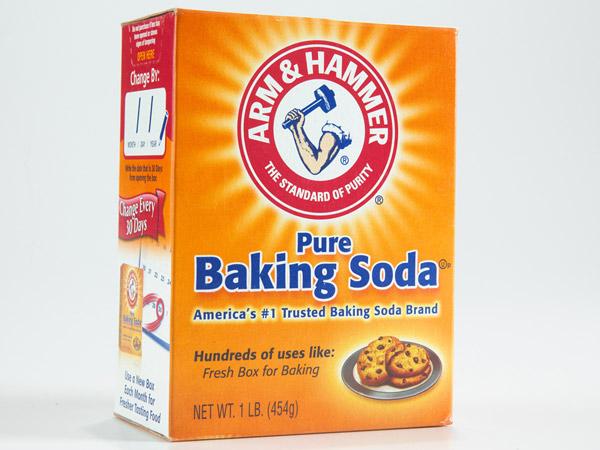 I have super sensitive skin, and I don't expect to have access to a clothes dryer, so baking soda is more than just a great fabric softener alternative – it's a necessity. Also, I know I should know this by now, but I don't know if the water in Riyadh is desalinated (like in Qatar) or regular old processed groundwater. If it is in fact desalinated, baking soda is a must for laundry.
Plus, it does a bunch of other stuff too, like deodorization (remember the gym pants?). And for some reason, baking soda is not available in various sizes at every supermarket like you would expect. I have absolutely no idea why.
La llave all day. I don't really get homesick when I'm abroad, because the longest I've been away up until now has been like five months. But I always, always, always take my coffee with me. It's a taste of home that is easily transportable and weighs next to nothing. Much to my delight, what I had mistakenly assumed as Cuban coffee makers were actually Italian stove-top coffee makers (lol) – which are readily available all over the world! So, I can take my vacuum packed grounds with me and just buy the stove-top coffee maker when I get there. Voila, a taste of home. Plus they last forever since they're vacuum sealed.
10.  Burt's Bees Baby Oil
The humidity in Miami right now is in the 80's. That means that when you step foot outside in the air, it feels like a solid mass. It's literally hard to breathe. When I checked the weather in Riyadh, the humidity said 15%. I would say my skin is on the dry side normally, I honestly don't even know how having lived only in humid af climates (Doha is on the coast too).
So, I'm bracing myself for my skin to go a little cray upon arrival. I have friends who live in Riyadh that lather themselves in oils. I know people who put vaseline on their face. But given that I'm allergic to most products on the market, I'm taking my naturally sourced baby oil and hope it lasts long enough until I figure a new, locally sourced, skin care regimen.
Also: here are my honorable mentions – the babies that I'll be leaving behind.
1. All of my shoes
Most of my shoes are on their last limb at this point. For the better part of the last year, I've been hesitant to buy new stuff because I didn't know whether I was staying in Miami or going to Riyadh. And because I went on a shoe bender at Zara in Doha, I basically had a bunch of new shoes when I came back home. With no social life, it's not like I needed new ones, and most of the stuff I saw in stores didn't tempt me enough to shell out for more.
[bctt tweet="I'm not going to waste the space or weight luggage allowance on shoes. " username="wearethetempest"]
I'm not going to waste the space or weight luggage allowance on shoes. I've already made that mistake once, and shoes are the single thing I loathe to pack the most. The one exception? I'm taking a monster (seriously like 7″) pair of black suede wedges with me, and I don't care that wedges are out and block heels are in. I refuse to leave them behind, because I couldn't wear them in Miami (you can't wear suede when it rains 300 days a year), and I love them so much.
2. My scarf collection
In Saudi Arabia, scarves are worn on your head, not around your neck, and the scarves on your head are almost without exception all solid black. I have one black shayla that's meant to be used as a hijab (which reminds me, I need to dig around for it in my closet, cause I haven't seen it in a minute). I'm taking that just in case, because although I don't expect to cover my hair, I've worn a scarf over my face and felt the heady allure of complete, culturally appropriate anonymity.
[bctt tweet="I'll take one – okay three with me – for when I travel. " username="wearethetempest"]
Sadly, the other gazillion scarves I've accumulated over the years will have to stay behind. I'll take one – okay three with me – for when I travel. Okay, and one more for my carry-on for the flight.
3. Nail polish
One time, I almost had to toss all my OPI nail polish when I had a layover in London. I had accidentally forgotten to pack it into my bag, and for some reason decided to stick them all in my carry on. At almost $10 a pop, I don't have to tell you how much that hurt. Luckily the crisis was averted, but I learned several lessons that day.
Another lesson I learned was that nail polish weighs so much.
[bctt tweet="One time, I almost had to toss all my OPI nail polish when I had a layover in London." username="wearethetempest"]
I have since gifted most of my nail polish to my middle-school aged nieces. Why? Though I love having my nails painted, I've made the decision that I will go to the salon and get a manicure when I want them painted. I will not be taking a bunch of bottles of nail polish with me. A bottle of OPI costs like $20 in Qatar, and I don't think it's going to be much cheaper in Saudi – if you can find it at all. I haven't really inquired about the nail polish situation on the ground, because it's not like salons are hard to come by in Riyadh.
4. Anything polyester
Don't get me started on polyester. Synthetic fabrics are the worst. They make you sticky in the heat, and they're useless in the cold. I'm not wasting luggage space synthetics. It's bad enough that abayas are basically all made out of polyester. You can can barely survive triple digit heat in polyester – particularly if you loathe sweat stains.
And I can't imagine one single person that doesn't hate sweat stains. Plus, once the weather cools, they'll be useless to ward off the cold.
5. My anxiety
Moving is stressful. Leaving your loved ones behind is stressful. Getting a visa to Saudi Arabia is very stressful. So all of these things together have been giving me a lot of anxiety lately. But I'm determined to focus only on positive energy. I know that everything is what you make of it, and I'm determined to make the most out of this move.
[bctt tweet="Moving is stressful. Leaving your loved ones behind is stressful. " username="wearethetempest"]
I'm going to have so many new adventures this year. Lugging around a crap ton of clothes I'll never wear is not going to be one of them.