BRB Gone Viral, Pop Culture
Don't Play Yourself: The Notorious RBG is no more
Also playing are Nate Parker, Billy Bush, the former Lieutenant Governor of New York and the Grand Old Party.
Welcome to another edition of Don't Play Yourself, my weekly gathering of the highly visible and highly embarrassing, laying out their flaws and failures for analysis and reaction GIFs.  Each week I'll collect the week's players and decide how badly they played themselves this time.
This week I strip the Notorious RBG of her undeserved moniker, Nate Parker's mediocre movie hits theaters, Billy Bush is out of a job, the former Lieutenant Governor of New York tries to take on the BeyHive, and the Grand Old Party is forced to reckon with their trash candidate.
Ruth Bader Ginsburg
When asked by Couric how she feels about San Francisco 49ers quarterback Colin Kaepernick, and others athletes, refusing to stand for the anthem, Ginsburg replied, "I think it's really dumb of them."

"Would I arrest them for doing it? No," Ginsburg elaborated. "I think it's dumb and disrespectful. I would have the same answer if you asked me about flag burning. I think it's a terrible thing to do, but I wouldn't lock a person up for doing it. I would point out how ridiculous it seems to me to do such an act."
Just when you thought we were finally past white people being willfully obtuse, at least in public, about this issue here comes every white feminists favorite old, "woke," white lady to douse that Notorious RBG myth in cold, white water (but how accurate did we think a title riffing the famous black rapper Notorious BIG , bestowed on a white woman by another white woman, really was?)  Sitting across from Katie Couric (I forgot about her), Ginsburg threw out the white liberal racist buzzwords: Colin Kaepernick and other athletes are arrogant and disrespectful to silently and peacefully protest the continued wave of state violence against black people in our country. Yeah, look at those uppity negroes thinking they get to disrespect a flag and country that remains disrespectful to them every day.
White feminists just love to be white about racism.
Did Ruth Bader Ginsburg play herself? Ruth Bader Ginsburg didn't play herself, no. This doesn't negate all the good Ginsburg does, and will likely continue to do, on the court. But she's earned an eternal side eye for this (and for calling the late, hateful Antonin Scalia a bestie).
But the Notorious RBG, had she ever been real, played herself right out of existence. Good thing we still have Sonia Sotomayor.
Nate Parker
A film on Turner is long overdue, and as a professional historian of the black experience in the nineteenth century, I have anxiously awaited one. I was especially encouraged by September's issue of Vanity Fair, in which Parker stated that he had become "obsessed with the idea of telling Nat Turner's story" and that he sought to create "historical fidelity in his depiction of the leader of the rebellion."

After attending an advance screening of the film, however, I now know that Parker failed miserably in his mission.
After months of being subjected to Nate Parker and his abysmal response to the rape allegations made against him, The Birth of  Nation is finally in theaters. And critics don't like it. The Nation, quoted above, called BOAN an "epic fail" and The New Yorker said it "isn't worth defending." While the film's opening numbers are low, it's still on track with similar dramas. Parker and Fox Searchlight were likely looking for a more impressive opening (in an alternate reality where Parker wasn't trash, it may have gotten it), and they were certainly hoping for a more positive critical response to up their Oscar chances.
Alas, this film looks as unlikely to win an Oscar as I am. While the film's PR troubles can be laid at Parker's feet…so can everything else about a movie Parker wrote, directed and starred in. Can you believe we had to endure all his nearly sociopathic responses to the rape allegation as if this movie was actually good?
Did Nate Parker play himself?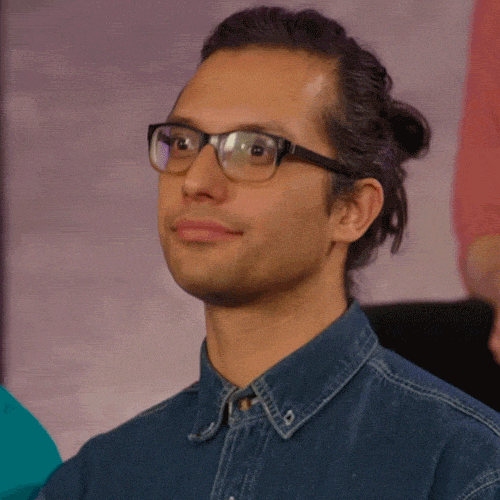 Billy Bush
Report: Billy Bush out as co-host of NBC's 'Today' https://t.co/4n6rIpuHvf pic.twitter.com/cAOaProWeg

— POLITICO (@politico) October 12, 2016
Remember when Billy Bush tried to defend Ryan "Gun to My Head" Lochte? Well now he's finally getting his comeuppance after appearing alongside Donald Trump in a the 2005 video we've all surely seen by now where they're disgusting and laughing off Trump's declarations that he sexually assaults women. It took more than a decade, and Al Roker stirring the shit out of a drink in Rio, but the ancestors came through, and his suspension from NBC is becoming permanent. Sure, it was a long time ago, and Billy Bush is definitely media poison for the time being (maybe Breitbart will give him a job? Or CNN?), but I'm not broken up about this. And neither is Al Roker.
Did Billy Bush play himself? Mmhmm. White men really think they can do/say whatever, even at work. After eleven years Billy probably never thought he'd get caught up, but if you go around talking about women any kind of way then…..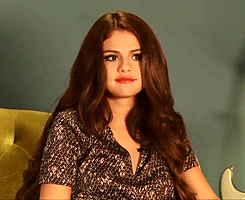 Betsy McCaughey
This Trump supporter said Hillary Clinton should denounce Beyoncé because of her Red Lobster line. I'm dead. ???pic.twitter.com/fMCH3lMJUg

— Erick Fernandez (@ErickFernandez) October 11, 2016
I don't know who the hell this woman is (apparently she's the former Lieutenant Governor of New York and now spends her days as a Trump surrogate–which is all you need to know this year).  I doubt you know her either but now she'll go down in history as the White Woman Who Tried to Compare Donald Trump's Misogyny to Beyonce Lyrics. Clearly this woman is several bees short of a hive if she thought this logic held any merit (seriously, Don Lemon is sitting there laughing in your face, Betsy. Don Lemon!), but do people keep forgetting about the BeyHive?
Beyonce doesn't even bother coming for people like Betsy because she has a million worker bees who come through and do it for her! When Betsy ran afoul of them, they responded by filling her Twitter mentions and Facebook page (which has since been deleted) with bee emojis. The BeyHive is so hardcore they've gone nonverbal.
Did Betsy McCaughey play herself? ?????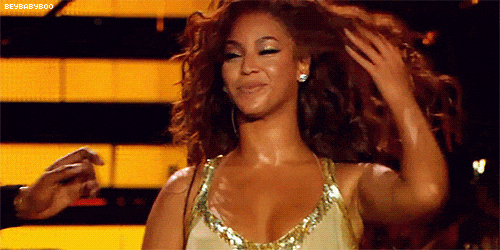 The Grand Old Party
Okay so that video that's just about ruined Billy Bush's career and has GOP candidates dropping their Trump endorsements like they're hot, probably wasn't surprising to anyone who'd been paying the slightest bit of attention to that rotting orange peel of a presidential candidate. It's not even surprising that multiple women have come forward accusing him sexual assault (not including the alleged rape of a 13 year old that has a trial date in December). Nothing should surprise us about Donald Trump aside from the fact that his toxic mold of a personality hasn't caused his physical being to disintegrate. But totally shocked is The Grand Old Party, who pretends they had zero evidence prior to this that Trump was a monster from the Upside Down. 
For years the GOP has more closely resembled a Batman villain than a political party, but all the sharks were jumped with Trump, who doesn't bother to disguise the GOP's favorite bigotries among mild manners (like the also monstrous Mike Pence). I know Betsy up there is clear proof that the GOP is a sentient struggle bus, but they haven't even tried! When Mitt Romney lost the 2012 election, the GOP realized they'd have to appeal to groups they notoriously and constantly turned off: women, the LGBT community, and the Latinx and African-American populations. Naturally, the GOP's solution was to throw all their support behind Trump.
This was a poor strategy to just about every reasonable person in the country, but tardy to the party is the GOP,  pulling into the parking lot after all the food is gone and the bar is dry. They want to rescind their support, because now Trump's clearly gone too far by putting the GOP-controlled House, in jeopardy. Meanwhile the cool people, those of us who dropped Trump approximately a million offensive comments ago (or better yet, never picked him up to begin with), have moved onto Michelle Obama's private after party. 
Did the Grand Old Party play itself? Come Election Day the GOP will never be the same and will have to workworkworkworkwork to be taken seriously ever again (or never–that's also fine with me). See you all at the #GOPIsCanceledParty on November 9 at Hillary Clinton's house.