Editor's note: Content below might be graphic and disturbing.
I met him on Tinder. Dinner and drinks turned into more. I asked for that, but I didn't ask for that. He stuck it in my ass, and through my muffled whimpers, continued to maneuver inside me.
That was the beginning of our casual dating relationship that lasted three months. We went out to dinner and parties and slept together many times after that first time.
But yes, he raped me.
The problem is that I didn't even realize it because I thought it was okay. I hadn't been taught to think otherwise.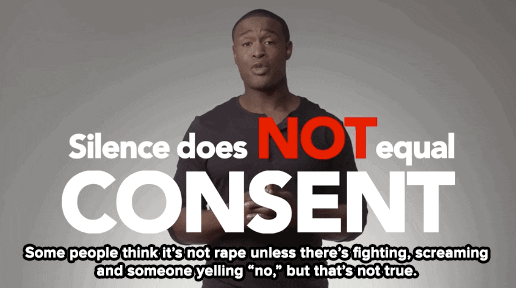 I don't think he meant to rape me. He also hadn't learned that it wasn't okay. But he still raped me. And he's not the only guilty one. His lack of knowledge became my problem.
The absence of 'no' is a yes right? And a 'no' might actually be a yes?
The fact of the matter is there are more Rush Limbaugh's and Brock Turner's than Prince Charming's out there.
Writing about it helped me to heal. It's not easy to admit to being raped. It's not easy to admit to being harmed in any way. But if even one person doesn't have to go through what I did, it's worth sharing. Maybe even necessary.
I didn't realize that I had been victimized until months later when I attended a Taboo Tales event in West Hollywood. Comedians, actors and regular people took the stage to tell stories no one wants to hear.
Comedienne Courtney Pauroso spoke about being raped by her emotionally manipulative and semi-famous boyfriend. Pauroso, along with fellow comedienne and victim Beth Stelling, outed the offender in question in a vlog. That night, Pauroso told the crowd that her new motto was to "be scary, not scared."
Why, though, should she have to be scary or scared?
I take issue with the shifting of responsibility from him to her. Although female sexuality has become much less taboo in recent decades, the dominant sex culture continues to be on males' terms. By agreeing to be in a relationship, you are apparently consenting to any and all forms of intercourse. There exists a general – and false – notion that if someone is your boyfriend, they can't technically rape you. This is problematic, particularly in the era of dating apps, where "dating" has become a loose term.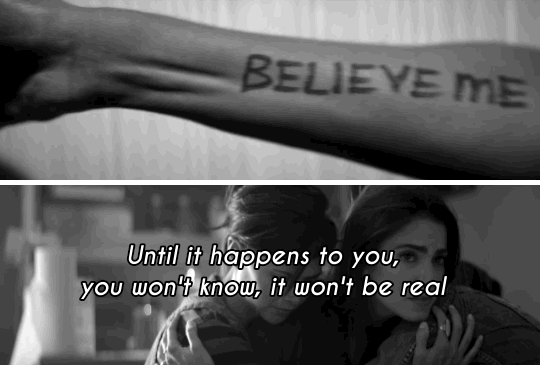 Speaking from personal experience, I realized retroactively that I was a victim. It was not until I heard Pauroso describe and label her experience as rape that I realized that I had been victimized as well. The problem goes beyond silence to the way society teaches sex and gender roles.
In recent years there has been a push against victim blaming and efforts to redefine consent, particularly on college campuses, where rape is a salient issue. There has also been a rise of the blanketed approach to controversial topics.
The Atlantic calls it "the coddling of the American mind."
Students are increasingly demanding protection from subjects that cause students emotional duress, for example, rape law. My problem with this approach is that not talking about rape helps rape happen.
Knowledge can mean pain, but it also means growth. Sexual education is important. So is the discussion of controversial, salient issues. Maybe if I had learned the standard of rape in a classroom, I would've spoken up while it was happening.
Maybe if my perpetrator had heard other women illustrate their experience with blurred lines, he wouldn't have taken it that far without my consent.
How are we supposed to combat the most pertinent issues of our time, like sexism and xenophobia, if we refuse to talk about them?
Sensitivity in speech is important. Professors are present to referee discussions that go out of bounds. But outlawing, or worse, sugarcoating, important issues from our diction, or telling certain individuals that because of past experiences, they can sit the subject out, doesn't change the facts.
The facts are that most women know their perpetrator. Women enrolled in college between the ages of 18-24 are 3 times more likely than women, in general, to be victimized, according to the Rape, Abuse & Incest National Network. In a study on sexual victimization on college campuses, 9 out of 10 female victims knew their perpetrators, demonstrating how vulnerable young women placed in sexually conducive settings are to rape. Young women, who may not yet be comfortable with themselves or their sexuality, are being taken advantage of at alarmingly high rates.
I would know.
I want girls and boys to sit through the discussion, to hear the personal anecdotes. That way, maybe, when the girl who is a couple of years behind me in school hears my story, she knows how to be stronger than I was at that moment.
There's no right way to talk about rape, but we must talk about it nonetheless.
https://thetempest.co/?p=36895