Science, Now + Beyond
10 female scientists of color whose innovations are shaping our world's future
Only in recent times have women in STEM begun getting attention for their achievements.
Amidst centuries of unfettered sexism and male exclusivity in the scientific community, women have still managed to break ground and be pioneers in science, tech, engineering, and mathematics (STEM). There are a few things we know about women's advancement of STEM: the legacy of Marie Curie, twice recipient of the Nobel Prize for teaching us all about radioactivity, the fact that Rosalind Franklin deserves just as much credit as Watson and Crick for determining the structure of DNA (if not more so), and that some of the earliest pioneers of computer programming were women.
Only in recent times have women in STEM begun getting attention for their achievements, and information about women of color in STEM is even more unknown. In the United States, approximately 29 percent of STEM careers are occupied by women, even though women comprise half of the college-educated workforce. This percentage drops significantly for women in almost all minority groups in every STEM field.
There are many social barriers in place that block diverse women from these jobs, which is why we need to continue celebrating all of the women of color who have transformed research in their respective disciplines to date.  
1. Antonia Novello
Dr. Novello is an expert in the fields of public health and pediatrics. She is also the first woman AND the first Latina to become Surgeon General of the United States.
Novello was one of the first people to recognize the deficiency in child and maternal care in the context of the HIV/AIDS crisis during the early 1990s, and became a prominent voice for this cause during her tenure as Surgeon General.
2. Chien-Shiung Wu
Dr. Wu, "the First Lady of nuclear research," is a physicist who is believed to be only Chinese American to work on the Manhattan Project. Her leading expertise in beta decay earned her an invitation to collaborate with two other scientists, Tsung Dao Lee and Chen Ning Yang, on an experiment that helped Lee and Yang's develop Nobel Prize-winning theories.
Like the unfortunate case of Rosalind Franklin, Wu failed to get the same acclamation for her work.
3. Sameera Moussa
Born in Egypt in 1917, Sameera Moussa is one of the most significant contributors to the field of atomic science. She was the first Cairo University student to earn a doctoral degree in atomic radiation, and one of the first major advocates for nuclear hazard protection. She dedicated her research to finding ways to make nuclear technology as cheap as possible for cancer treatment.
Her discoveries paved the way for nuclear research to be more accessible and cost effective. The bizarre circumstances surrounding her death led many people to believe that she was assassinated for her scientific work.
4. Shirley Ann Jackson
Dr. Jackson is a theoretical physicist, who became the first African-American woman to get a doctorate at the Massachusetts Institute of Technology. Her telecommunications research at Bell Laboratories led to the invention of the portable fax, touch tone telephone, solar cells, fiber optic cables, and the technology behind caller ID and call waiting.
5. Katherine Johnson
A group of groundbreaking scientists are about to be chronicled in the upcoming movie, Hidden Figures, which is about the black women who served as NASA's earliest "human computers."
Under the leadership of Katherine Johnson, these physicists, engineers, and mathematicians calculated the flight trajectories, launch windows, and emergency back-up return paths for Project Mercury, the 1969 Apollo 11 flight to the Moon, and many other space missions.
6. Asima Chatterjee
Dr. Chatterjee is a chemist who has made considerable contributions to the development of anti-epileptic and anti-malarial drugs. Her studies focused heavily on the chemistry and medicinal applicability of alkaloids and other natural substances.
In 1944, she became the first woman to receive a Doctorate of Science from an Indian University.
7. Flossie Wong-Staal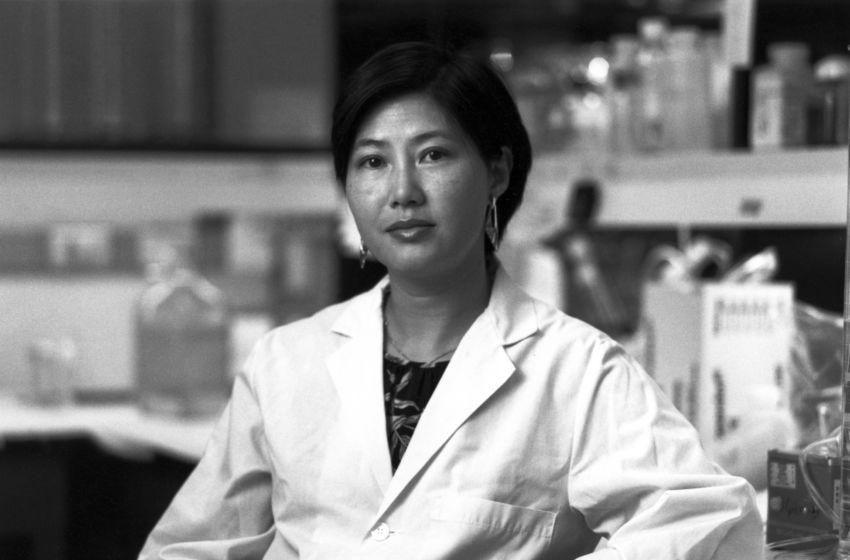 In the wake of the 1980s AIDS epidemic, Dr. Wong-Staal was a part of the team that actually discovered human immunodeficiency virus (HIV), which causes AIDS. Just two years later, she became the first person to clone the virus, which allowed the gene mapping of and blood screening for HIV.
She is currently known as one of the world's most respected authorities on retroviruses and immunodeficiencies.
8. Mina Bissell
Dr. Bissell has received many awards over the years for her longterm breast cancer research, particularly regarding the role of the extracellular matrix.
Her findings have revolutionized the way cancer is understood and studied today, and she has plenty of awards to show for it!
9. Patricia Bath
Dr. Bath is one of the most famous ophthalmologists in the world. She invented the laser that is now used during eye surgery to precisely target and correct cataracts, a condition that commonly affects older people and leads to blindness if untreated.
Bath is the first black individual to serve a residency in ophthalmology at NYU, and the first black woman to ever serve on staff as a surgeon at UCLA.
10. Wanda Diaz Merced
Merced is a scientist who studies the light emitted by gamma-ray bursts. She lost her sight in her early twenties, but still went on to pursue scientific research. As a doctoral student, she developed a novel technique to transform supernovas and solar flares into sound – so she can literally hear the stars.
Thanks to her methods, astrophysicists have new ways to learn about the stars. She now also serves as an advocate for greater inclusivity in the scientific community.