Politics, The World
Top 10 moments from the United Nations General Assembly
Amal Clooney calls out ISIS, 31 countries sign the Paris Climate Agreement, and antimicrobial resistance is at the forefront of world health discussions.
In a nutshell: the General Assembly is an annual gathering of world leaders, representing UN member nations, in order to discuss global human rights issues. Country representatives speak in front of the international community to specify what their concerns are, and how they want the UN to move forward. There are also proposals for international agreements, known as treaties, that a nation may choose to formally ratify in order to signify its commitment to social and/or political reform. Each session has a thematic focus, and this year the discussion was centered on the refugee crisis.
You may be wondering if all of these international agreements and debates will definitively translate into formal policy. The answer is no. It's important to remember that most treaties, particularly those defining universal standards for human rights, are difficult to enforce. UN member states frequently violate the terms of the agreements they ratify, and there is no strong mechanism to make sure they suffer consequences. Powerful countries like the United States can use their influence to get away such violations. However, the signing of major declarations, and media coverage surrounding the UN General Assembly debates, highlight important issues on a worldwide scale.
Each General Assembly session tends to last for approximately 9 working days. Within this time frame, UN member states call attention to an extremely wide range of issues areas from almost every region you can imagine. This list is by no means exhaustive, but it does outline some of the most hotly debated subjects, as well as landmark UN events that occurred in the past weeks.
1. Obama addressed the General Assembly as U.S. President for the last time.
Speaking to world leaders who have both praised and criticized the foreign policies coming out of Washington, President Barack Obama spoke to the United States' controversial stances on Syria, Palestine, and other regions of conflict. His speech defended the decision he's made as Commander in Chief, emphasizing the positive outcomes that occurred under his administration. He also condemned divisive rhetoric and urged international cooperation, referencing Donald Trump's racist comments about Mexican immigrants and his regular hate speech.
2. New York Declaration for Refugees and Migrants is signed
The General Assembly approved a document that lists internationally accepted standards and procedures for states' responses to refugee and migrant crises. 193 countries signed the declaration to protect and uphold refugee rights. This adoption followed a day-long summit, in which world leaders discussed a shared burden among all countries to provide humanitarian aid to displaced persons around the world.
3. Amal Clooney becomes recognized for her actual job, and not her marriage for once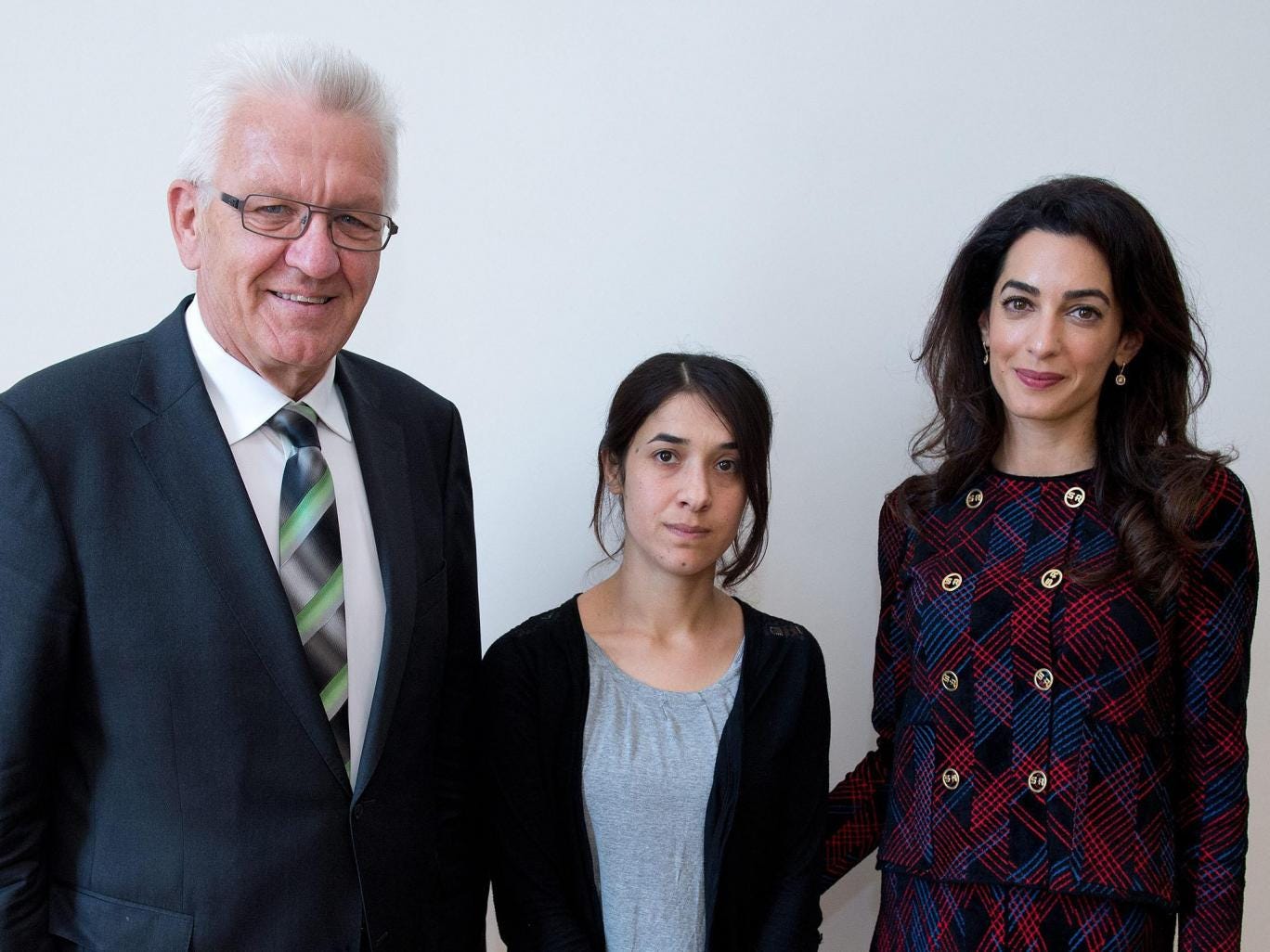 Amal Clooney became a Facebook trending topic this past week after she had some choice words for the UN General Assembly, and their failure to take action against ISIS. A report was recently released about the extreme human rights violations against the Yazidi population in ISIS-controlled parts of the Middle East. More importantly, Clooney introduced a Yazidi woman named Nadia Murad, who was one of the 5,000 women abducted by ISIS in Iraq. She told the UN about how she was sold into sex slavery, her escape, and the numerous lives that have been lost at the hands of ISIS so far.
4. Erdogan stands by Turkey's actions in Syria
Turkey's long-standing and complicated role in the Syrian war has been met with international criticism and complaints to the UN Security Council. At the General Assembly, President Recep Tayyip Erdogan said his decision to move Turkey into Syria helped to pacify and stabilize the border between the countries.  Among the many human rights violations Erdogan has been accused of in 2016, Amnesty International reported that Turkish forces routinely shoot at Syrian refugees at the border and have forced them to return to war zones.
5. 31 countries joined the Paris climate agreement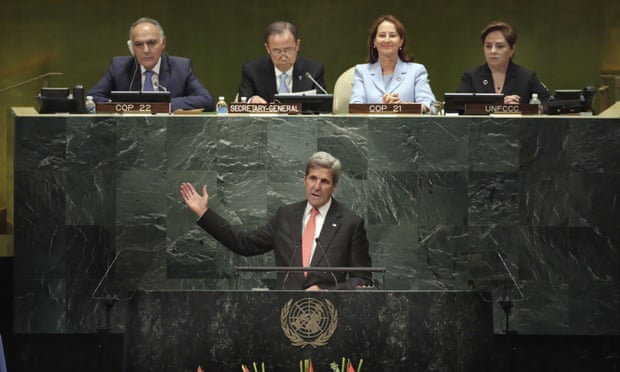 Last year in Paris, a global conference was held to discuss climate change. By the end of the talks, 29 nations had set a collective goal to limit global warming to just 1.5°C above pre-industrial levels by 2030. At the UN General Assembly, 31 more countries ratified the agreement. To meet this goal, the 60 nations must significantly reduce their respective carbon emissions through a number of measures outlined in the Paris agreement.
6. The Secretary General apologizes for UN peacekeepers' abuses
The UN Secretary General, Ban Ki-moon, gave his final address to the General Assembly and discussed pretty much all of the UN's failures during his two five-year terms. One involved UN peacekeepers in Haiti who dumped sewage in the locals' drinking water, causing a cholera outbreak that killed thousands. UN troops in the Central African Republic raped and exploited vulnerable civilians. The UN has completely evaded legal culpability for the crimes of their peacekeepers, who are generally considered one of the UN's successes.
7. World health leaders talk antimicrobial resistance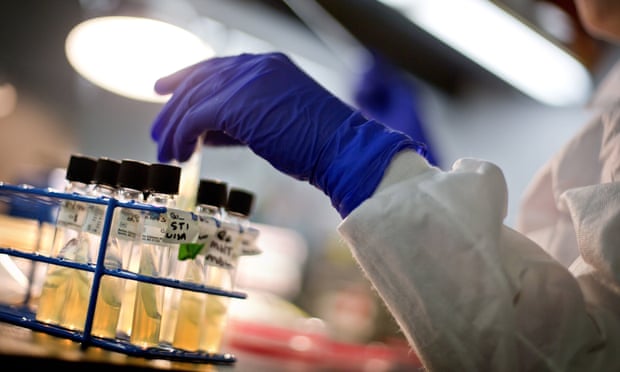 The General Assembly holds longer conferences for the world's most current pressing issues, dubbed "high-level meetings." This year, the UN held a conference on antimicrobial resistance, making it only the fourth time a health topic has ever been selected for a high-level meeting. Ban Ki-moon called it a "fundamental threat" to human health and development. Margaret Chan, the leader of the World Health Organization, also warned that physicians may have to stop prescribing popular antibiotics, in order to curb drug resistance.
8. Aung San Suu Kyi speaks at the UN as Myanmar's leader for the first time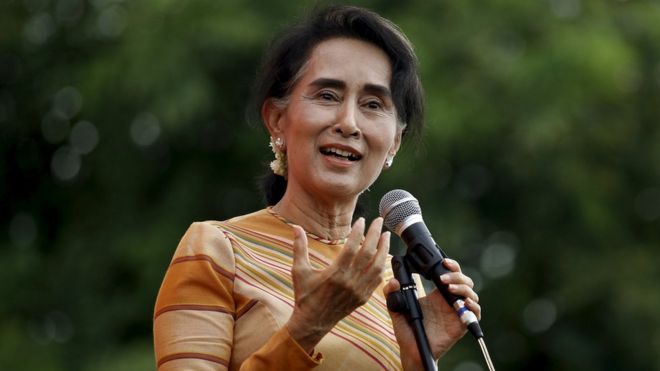 Back when Myanmar was military-ruled Burma, Aung San Suu Kyi was a political prisoner who spent 15 years under house arrest for urging democracy. She is a Nobel Peace Prize winner and, as of 2015, the elected leader of Myanmar. Human rights groups are calling out her speech to the General Assembly, and her leadership in general, for neglecting to take action against the persecution of Myanmar's Muslim minority, the Rohingya.
9. Pakistan tells the UN to stop ignoring human rights crises in South Asia
The Prime Minister of Pakistan, Nawaz Sharif, used the international stage to condemn Indian forces' attacks in Kashmir. India stepped up to the podium to refute these claims, calling Pakistan a terrorist state. Regardless, many have accused the UN of neglecting the ongoing violence in Kashmir.
10. A plea to make 2017 the year Israeli occupation of Palestinian land ended
Although most UN member states recognize the state of Palestine, President Mahmoud Abbas affirmed that UN discussions about a two-state solution do not take Israel's human rights violations into account. He called for the UN to bring the Israeli occupation to an end, and facilitate a solution that also addresses Palestinians' rights.
So will all of these debates and agreements lead to immediate reform? Probably not. However, the United Nations meetings push world leaders to discuss current events from a humanitarian perspective. It also gives smaller nations a global platform to speak out about human rights issues that may not be well known.