Movies, Pop Culture
8 movies that definitely need to be shamelessly brownwashed
Hollywood has a problem with casting white actors in brown people's stories, so let's flip the switch and recast some famous white films with brown actors.
It's fair to say that the Broadway musical Hamilton has become a staple of American culture. Beyond the brilliant writing and amazing music, Hamilton has a multicultural cast of actors. Everyone from grandparents with retirement funds to tweens with Snapchat filters want nothing more than to see a cast of brown people sing and act their hearts out.
As a big Hamilton fan myself, you can imagine my frustration when the starring actor in a film about medieval China was the do-no-wrong Matt Damon. More frustrating than the lead being Matt Damon and not say the handful of other key historical Chinese figures was the response to the outrage: "White movies sell, don't blame us." People around the world are desperate to see Hamilton, so why would anyone still say that brown people don't work in starring roles? Whitewashing is not about getting people to come to the movies. Yes, I admit, I will see anything Matt Damon is in, but I will also see anything Idris Elba is in. I wish we would stop perpetuating a narrative that blames the moviegoer and not the multi-billion dollar movie industry.
The truth is whitewashing is more than just a choice, it's a continuation of a racist cycle of ideologies that black and brown experiences don't matter unless it's rewritten for a white actor. I have to ask then, when do black and brown experiences get to matter? I'm not talking about the experiences that the movie industry is comfortable with; you know, the story of the doctor, the born confused Desi, the battered wife, etc. I'm talking about outside the stereotype experiences. Our film industry is in desperate need of these narratives; otherwise, the cycle of racist ideology will continue, and we'll all keep believing that non-white narratives can't include themes of power, contentment, and order without Matt Damon leading the way.
And then there's the economic component of all this. Is it true that it is harder to get audiences to see a movie if the lead is a person of color? No! Leonardo Dicaprio isn't being looked at to play the Persian poet Rumi in a bio-pic because of his ability to garner large audiences ,but because of a wide cultural assumption that white is the standard and therefore white performers need to take over stories about brown people and their experiences.
What's the cure? I'm not sure. But I think the first step has to be admitting it is not representative of reality and that we are all culpable for perpetuating the ideologies that allow whitewashing in our movies.
What else can we do? I'm taking a page from Lin Manuel's book and offering a list of ideas with unapologetic brownwashing.
1. Marlon Brando – The Last Offer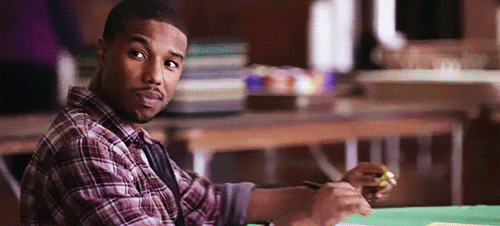 The plot is simple: The Marlon Brando none of us knew. It'll focus on his time on The Godfather sets. Marlon Brando will be played by Michael B. Jordan. Why? Because he has an uncanny resemblance to the actor and he's the only actor I know who will be able to convince me of Brando's softer side.
2. Gravity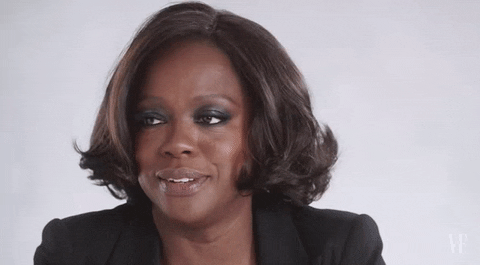 The story of Einstein's discovery of the theory of relativity. Einstein will be played by Forest Whittaker, and his wife Elsa will be played by the do-no-wrong Viola Davis. Finally, the story of the smartest man on earth can be played by someone who I legitimately believe is the smartest man on earth . And if there's one person who can help us all understand why Elsa would marry her cousin after an elicit affair, it's Viola Davis. I expect to be on Elsa's side by the end of the film.
3. Queen Elizabeth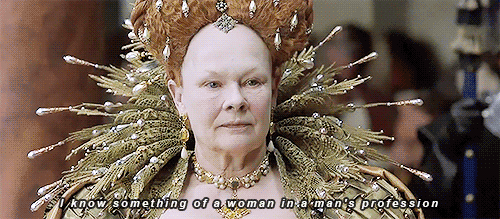 She'd probably lose her mind about this, but we need to see the true story of the hard ass that is Queen Elizabeth II. I'm talking scenes where she scolds her son for bringing home Princess Diana, to the more intimate moments where she reads all of the negative things people say about her. Queen Elizabeth would be played by Tanvi Azmi, because I still can't believe I cared about her after she tried to murder her son's second wife.
4. Lincoln

 Irfan Khan. That's it, movie will be an instant success. Daniel Day Lewis did a great job in the Oscar version, but there's no one that can play a complicated leader better than Irrfan Khan.
5. John and Marilyn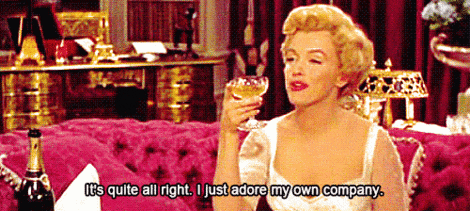 Who doesn't love watching Kennedy and Monroe romance films? Okay, so maybe I'm the only one obsessed with these two, but you have to admit a film about their affair could be a box office monster if we add a bit more sex scenes and cast Daniel Dae Kim as JFK and Deepika Padukone as Marilyn Monroe. I'm drooling just thinking about it.
6. A Room of One's Own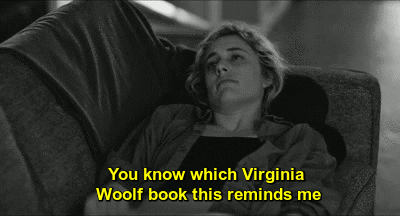 Virginia Woolf made giant strides for women everywhere with her thesis: Women need money and space; but what would happen if in recreating her life as a game changer, we cast her role to Shohreh Aghdashloo? You'll have some of the dopest monologues in cinema because no one knows their way around tempered angst like Shohreh.
7. Ms. Marvel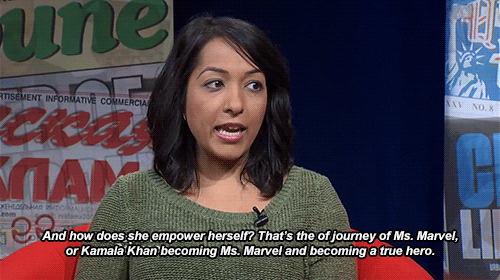 Okay, so this is a brown comic book superheroine that already exists, but can we just agree that this needs to be made into a film with as much money thrown into it as all of the other 250 superhero movies? Kamala Khan can be played by the talented Meesha Shafi.
8. Titanic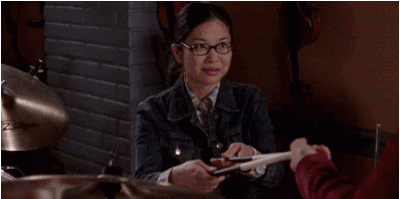 I refuse to believe that there wasn't at least one other love story on that ship that involved two people of color. How amazing would it be to see the quirky Keiko Agena fall head over heels for the aristocratic Maggie Quigley? Are you kidding me? Two women torn apart by 20th century class etiquette? Who isn't going to be lining up to see that feminist gem. Or, a Titanic that involves the stoic Riz Ahmed falling for the poor Oon Shu An. Better yet, what about a Titanic that casts Kimberly Elise as the physics major who saves Jack from death, and in turn unbreaks all of our hearts.