The Tempest Radio, Mixes, Audio + Visual
GET YOUR GROOVE ON: Dance to the World's Heartbeat
When a song has made it through the years with you, through thick and thin, you can steadfastly vouch for it.
I'm a world music enthusiast and a fan of world fusion and hybrid instruments. I appreciate variety and richness in scales, modes, musical inflections, and singing styles.
Some of these songs have been on my playlists for years and some are recent obsessions. All the same, if you're into world music yourself, you're going to appreciate the hell out of this playlist I made here. And if you're someone who loses themselves in the details of rhythm and sound, then this playlist is bound to give you some serious braingasms.
If I could, I would have made you an infinite-scroll of timeless world music tracks I love. But, I'm only limited to an exhaustible list of groovy beats. So I chose the really good ones. The ones that have my personal seal of approval, the crème de la crème (insert overblown French accent here). Because when a song has made it through the years with you, through thick and thin, you can steadfastly vouch for it. Here are 8 songs from the world music genre that require you to get your groove on. So crank up the volume and get down to it!
1. "Chebba" || Cheb Khaled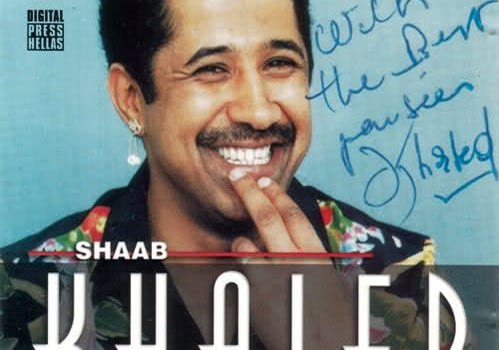 Though not as widely acclaimed as "Aicha" and "Didi", this song has been one of my favorites by Khaled since middle school. "Chebba" is a perfect example for the ideal Rai beat in my opinion with its wonderful multi-layering and oh-so-good darabuka beat!
2. "Chan Chan" || Buena Vista Social Club
The composer of Chan Chan, Compay Segundo,  said once that he did not compose the song, but dreamt it up. The melody, the instruments, the beat; he could hear everything so clearly even though he was fast asleep. Chan chan is a real masterpiece –  a story of two lovers, Juanica and Chan Chan, inspired by a folk story Compay was attached to as a child.
3. "Breath"  || Lemontrip 
I'm currently obsessing over this one and I don't know when I'll get enough of it. So until then, you're all going down with me. This guy from the Netherlands makes some of the best haunting tunes ever. Breath is a progressive, dreamy track with a tiny, tiny bit of melancholy. It can make a great summer evening driving tune on a wide open highway.
First off, Coke Studio Pakistan is a magnificent initiative, that I think everyone should check out. It's about passionate musicians, Harmoniums, Pianos, Rubabs, Drums, Guitars, Dholaks and Qawalis sung to killer base lines.  Just brilliant, BRILLIANT music fusions. You don't have to know what the singers are saying to feel a connection with the music. However, this song from back in 2011, is about Godly love and it is one of the best in season 2 of Coke Studio Pakistan.
5. "I Ka Barra" ||  Habib Koite & Bamada
I was first introduced to this song via a really weird medium: Microsoft Windows Vista! You know the sample songs that come with the software that no one ever bothers listening to? Yeah, I check them all whenever I get a new Windows. The first time I clicked "I Ka Barra", I became instantly hooked. Then, I set off on a journey to explore Habib Koite's music , albums, singles, live sessions and all. Back in 2008 I was quite an expert on the music of sub-Saharan Africa if you ask me.
You might have heard Cheb Mami along side Sting in Desert Rose. Yeah the guy who goes "aaaamanaman u'ww' aw' ooaa w'aa' w' woa' oaa". But that's not the only thing he can do. He's pretty established in the international music arena with his own version of Rai music. It's hard to believe that this song is 18 years old, though. Have a listen. You'll love it!
7. "Aoede" || Mashrou' Leila
This is one eery, sophisticated tune that gets you from the first couple of seconds. The band is a Lebanese indie band, and they're like no other in the Arab music scene, possibly the international one too.  This other-worldly song is a plea for artistic inspiration sought from Aoede, the Greek Muse of voice and song herself.
8. "Coffee" || Sylvan Esso
Don't furrow your eyebrows just yet. American music still qualifies as world music. How can you argue with that? Sylvan Esso is a pop indie duo from North Carolina, and the lead singer Amelia Meath makes singing seem so effortless. So now,
"Get up, get down
Get up, get down
Feel the turn of rotation and stop
See the next one waiting
Get up, get down
Get up, get down
Get up, sentiment's the same but the pair of feet change."
Because we love you, we compiled all your new favorite songs in one playlist. Enjoy!
[cue id="29295″]