Tech, Now + Beyond
8 women who are changing the financial world through technology
These women are shaking it up through an innovative blend of technology and finance.
Fintech, the technology and banking revolution that sounds like aquatic animals suddenly figured out technology, first exploded onto the financial scene in 2015. The premise of the movement is that the traditional banking model was outdated, especially considering the technology that we have access to today, and that combining technology with new ways to share and use money would make life easier.
Like most technology-related fields, fintech suffers from a lack of women in the field as compared to men. However, that doesn't mean that women have made no contributions to the field. Here are some of the women who have made a difference in the field.
1. Archie Puri
Puri is the product manager at Braintree, a company that provides online payment options for people who want to make transactions on the web. The company's specialty is that they allow merchants to receive payments in many different currencies, making it a truly international banking app. She has worked with the company for a long time and in many changing capacities over the years, and now often handles multiple projects at once.
2. Céline Lazorthes
Lazorthes has crafted two fintech companies, leetchi.com and MangoPay. Her website focuses on how to collect and pool money from many different users online. Lazorthes developed MangoPay as part of leetchi.com, to automate the payout from the pool, but soon turned into its own product. This resilient woman views graduating in 2008 after the financial crash as a benefit, because the lack of other jobs allowed her to focus fully on her own product.
3. Anne Boden
Boden had a long list of experience in executive positions at banks before she took time off to travel the world in 2011. Her travels lead her to realize that the banking system was inadequate, and to envision an entirely new bank system centered around cell phone use. She has since developed this bank into a reality, and it is now called Starling Bank.
4. Cristina Junqueira
Junqueira wanted to sell a credit card to smartphone owners. It sounds easy, but in Brazil where she is based, banking processes are very complicated and take a long time. So Junqueira started a company with a co-founder to make the process more transparent and accessible by mobile phone.
And the company exploded.
5. Lisa Jacobs
Jacobs currently serves as the Chief Strategy officer for a fintech company called Funding Circle, which focuses on connecting small businesses with lenders to allow them to get funding. She develops business strategies for the company as they serve the US, the UK, Spain, Germany and The Netherlands.
6. Ginger Schmeltzer
Schmeltzer once worked in corporate banking but left to start her own consulting firm. She did not start a fintech company, but she works with many of the fintech corporations in the Atlanta area. She believes that banks will still have a role to play as a place to store money even after the development of new corporations that center around technology, but believes that smaller corporations will likely be responsible for making transactions between individuals.
7. Juhi Gore
Gore is a founding member of PixelPin, which aims to increase cybersecurity by eliminating the traditional password. Instead they propose a photo password, like the ones on some Windows computers, which must be touched in three or four different locations to unlock an account. Best of all, this startup helps other fintech companies, who are often victims for hacking.
8. Shreya Hewett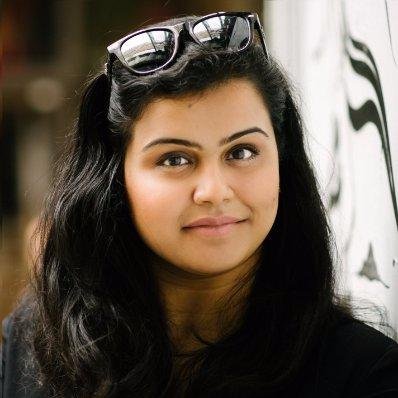 Like many other fintech companies, Hewett's company TransferGuru deals with sending money internationally. Unlike other companies this one allows you to choose the countries that you want to send money from and to, choose a bank transfer or cash pickup and then input a money amount. Then the service compares the other international money transfer options to see which will give you the best deal.