Tech, Science, Now + Beyond
16 apps college students shouldn't live without
Better grades, healthier living, less procrastination—these apps will solve all your problems.
College is a great time. It's full of new friends and experiences. You have the chance to be in a whole new environment that you've chosen for yourself. You now have the freedom to do whatever you want, without anyone hovering over you. But when no one's there to wake us up or tell us to study, how will we ever get anything done?
Honestly, thank God for technology. Since we live in this wonderful digital age, we have the benefit of all these apps that can help us and make us the best, most productive, healthiest, happiest student that anyone has ever seen. The problem is that we spend more time in college on our social media rather than other apps that could really save our lives.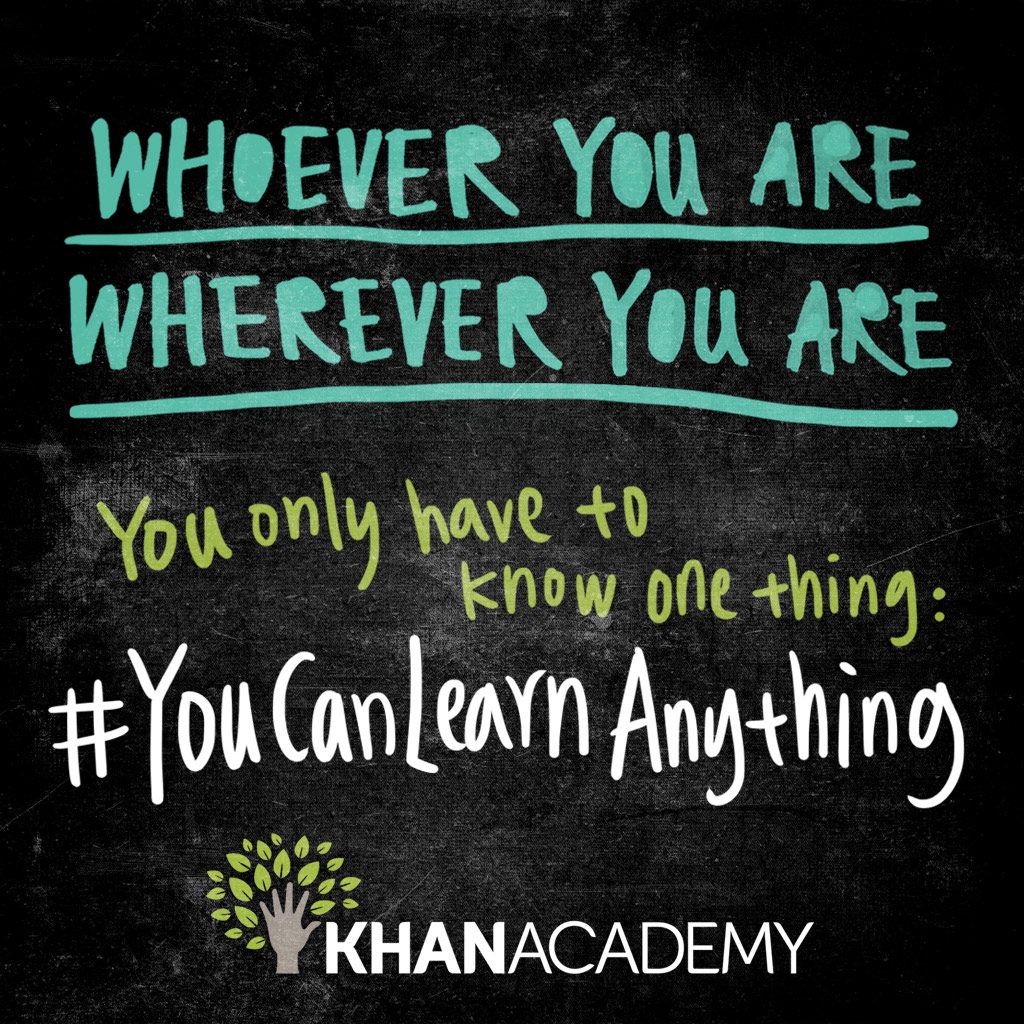 Just because it's college now, doesn't mean that you won't need Khan Academy. Actually, you might need it a little bit more when the one required class for your major is taught by a not-so-great professor. It'll even help when you trying to fulfill your requirements and you realize you haven't taken a math class in years and you've essentially forgotten everything. And when you accidentally oversleep that chemistry class, you have Sal Khan. Let me just say, that Khan Academy will probably save you from an academic catastrophe more times than you can count.
You'll definitely need Amazon for school, there's no doubt about it. Depending on where you go to school, some might need it more than others, as some colleges really are in the middle of nowhere. It's sometimes best not to buy basic supplies in college towns because they can have marked up prices. With Amazon, there's no reason to buy into that. Get all the essentials you need for college shipped to you, making packing easier too. Don't forget about the 6-month free trial of Student Prime either, with free 2-day shipping!
I've been on the search for the perfect note-taking app for years now. After downloading much more apps than my phone (and self) could handle, I found Google Keep. This has to be one of Google's most underestimated apps and one of its best. Keep performs much better than your default note-taking app with a clean and simple interface. The app gives you two choices: take a note or make a list, both of which can be set as a reminder either by date and time or by place. The Keep browser extension is also a favorite, as I can take a note while on my browser, which will link to the page that I'm on. Organizing is also made easy with labels, hashtags, and colors.
Evernote is another great note-taking app, but I see it more of a long-form type of note-taking, rather than short-form (which Google Keep excels at). Evernote has the ability to make notes with texts, photos, lists, reminders, and audio. It's easy to separate your notes into different notebooks, perfect if you prefer to take digital notes in class. It's also great for first drafts of papers and free writing before you get into your more serious, formatted apps, like Pages, Microsoft Word, and Google Docs. Evernote has three different versions: Basic, Plus, and Premium. For free, the basic version is great. You can only sync Evernote on two devices, but all you need is your Laptop/Tablet and your phone, right?
At college, you will write more emails than you ever thought you would (and you'll only write more from there). There will be a time where you send that email to a hopeful future employer, and without realizing it, there it was, your absolute worst nightmare in this situation — a type. All of a sudden you also realize how unreliable your computer's spell check is. Grammarly will fix all of that and some. You can use the desktop version of the app, which is essentially a better-proofread version of GoogleDocs, or you can download the app on your computer to get the extension on your preferred web browser, which I highly suggest. The premium edition is expensive, racking in at $29.99 a month, which is too steep for a college student. But you don't need the premium edition to reap the benefits of this great spelling- and grammar-checking app.
Grammarly will pick up on the basic passive voice, comma splicing, missing articles, and more while giving you reasons why it's wrong and examples of correct and incorrect versions of the problem. This is a great way to have a better understanding of English, along with saving you from those embarrassing, potentially life-ruining typos. On top of all of this, you can enable a feature that lets you double-click on any word and it'll pop up with synonyms and antonyms,
It's college and, along with all the fun and excitement, there are going to be equal lows to those highs. I know it sounds a little strange to let an app help you feel better, but hear me out. Pacifica is an app that helps you gauge your mood and feelings throughout the day.
In the mood section of the app, it also wants you to share your thoughts and set goals. The thought sharing section is probably my favorite. It'll prompt you to write down a thought about a recent situation that has made you feel strongly negative. Then it'll ask you to highlight areas of your thought that are either negative or factually inaccurate. Next, it'll help you choose from a series of options why exactly you highlighted those phrases, essentially helping you work through your thought process, often allowing for a greater perspective. This feature is great when you've had something on your mind for a while that you feel like you can't talk about or when you want a different way of looking at the situation. The goals section is also a favorite, which has pre-set goals for almost every section of your life!
Pacifica also has a Health section, which tracks whatever health categories you would like to by inputting data, a "Relax Now" section which has several meditation options for different scenarios, a group section, where you can reach out to people who are going through the same experience as yourself, and a community section, where you can join different communities such as gratitude, quotes, mindfulness, and many more.
Human is a health app that uses data from your phone to track your steps. At its core, it doesn't seem a whole lot different than other default health apps, but it's all its little features that make this app really enjoyable. With Human, you're not only competing with your personal record, but with other people around you who also have the app, which means that if you practice enough, you can be on the leaderboard. Each day, you can also see where you walked on a map, which rewarding to see at the end of a long day of walking. I'm also a big fan of Human's push notifications. Other apps' are always bothersome, but Human's are innovative, exciting, and motivating, frequently telling me how much I walked during the day or telling me to get up and move around. This is perfect when you're spending long days in the library and forget that your body is just as important as your mind!
You definitely don't need Tinder, but it helps to have it. No matter what you want to do on the app, Tinder is great just to see who's around. Even if you don't want to message someone or meet up with someone off the app, if you match with someone, now you have confirmation of your mutual interest, giving you a little bit more confidence to smile or introduce yourself when you see them in person. On the other hand, it's also great for those lonely nights that everyone is bound to have.
LinkedIn is also an incredibly useful social app when you're in college, but for different reasons than Tinder is useful. Download the app and start using LinkedIn like your other social media profile—just with a little bit more professionalism. In the meantime, you'll also want to have at least one professional headshot of yourself and make it your LinkedIn photo. Networking is now your future, and in this digital age, LinkedIn is where you need to start.
Hard drives are expensive, and I know I would never remember back everything up as often as I should. In college, a backup is more than necessary. While it's finals week and you haven't slept in days and you're finishing up that last paper and you accidentally spill coffee on your laptop, you better hope you have a backup. Even if you don't ruin your whole laptop, you're almost guaranteed a computer problem during a finals or midterms week at least once in college, and when your laptop doesn't work during the most crucial time, you better hope you have a backup. Google Drive is 15 GB free to store all your photos and documents and music that you need to stay above water during these demanding years.
It's a great time to learn another language. Taking language classes are great for this, but sometimes it's easy to forget your homework. Duolingo is probably one of the greatest language-learning apps, and it's free. Both the app and the website work seamlessly together—a big plus if you alternate between those two devices. The app is easy to pick up on and has you training for short periods of time. You don't have to commit hours to learning a new language, but just 15 minutes that will lead to your success in no time.
Over four years, citations will either become your best friend or your worst enemy. I'm inclined to say they'll be your worst enemy, because, to many people, they seem kind of pointless. To professors, however, they are crucial, and there are some that will take off a significant amount of point for a faulted bibliography or works cited page. Thank god for technology, though. EasyBib's app is great because you can scan every paper source that you have and save them all in any citation format you want. Beware, though, you should have a basic knowledge of those citation frameworks and look over your final works cited, because EasyBib can be wrong, and you'll suffer.
When you're ready for a serious crackdown and you're prepared to dedicate a significant amount of time learning all the stuff you should have been learning slowly over the past weeks, you'll need some self-control. Good thing, SelfControl is actually an app and not something that you personally need. SelfControl will block your own access to the websites that take up the time you should be spending studying.
This clever anti-procrastination app will have you off your phone and onto your work in no time. When you feel like you just can't stop scrolling on your phone, download Forest. You can set different times for your goals, and in that time, a tree will grow. If you try to use your phone and exit out of the app, your tree will die. Every task that you complete builds your forest, which is good motivation.
There's no way that you can go to college without a budgeting app. Level is great because it has a really simple design that makes banking and managing money easy. With no over-complications, Level separates your money into your Bills, Income, and Spending. It allows you to track your income and spending over time, so you can keep track of everything. The name "level" comes from the fact that the app is based on keeping your money level, and a monthly spendable balance is needed for that. Level will keep you on track by telling you how much you can spend each day to stay on track. Soon you'll be a money master.
If your budgeting doesn't go as well as you planned, don't feel bad! First of all, you're just starting out, and, second of all, you're also going to download Venmo, which will help your friends spot you when you're in a quick fix for some cash. If your budgeting goes way better than you could've imagined, then you'll be the lucky one to help your friends out. This app is also great you're starting up a homemade business. Either way, Venmo will come in handy.