Love, Life Stories
I have a secret weapon in my bathroom
When I moved into an apartment of my own, terrified of skid marks as ever, I knew things had to change. I found the answer in Tushy, once and for all.
Presented in partnership with Tushy.
 I have a confession to make: I used to be deathly afraid of bidets.
I know you're probably laughing right now. A bidet? Really? That thing some Muslims households have in place to shoot water conveniently in places you need after a time of…let's just say, expulsion?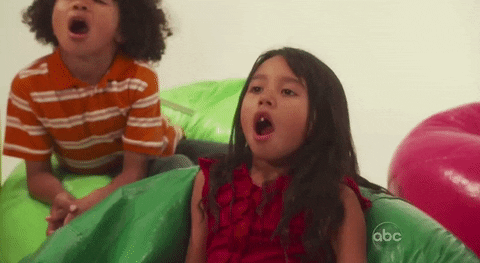 Yeah. Those bidets.
I can't quite pinpoint when I became terrified of them. Maybe it was the time I thought they were convenient water fountains at my local mosque, only to be reamed out by my disgusted friends. Or the time I tried using one and the water shot at full force past me and at the wall – at my mom's friend's house.
All I knew was this: bidets had a special way of causing terror within me. So I tried resorting to the less sophisticated version: water bottles, sadly sitting next to the toilet.
Everything changed when I graduated college. I moved down to DC, got a roommate – and with the new apartment, christened it with the first of many water bottles next to the toilet.
Many? Yeah, you heard that right. Apparently, my roommate thought that if you have a water bottle next to the toilet, it's a bottle you brought in to finish drinking the water you were consuming elsewhere in the house. I tried explaining what it was for, to no avail. So I resorted to replacing the bottle wearily every time I found the previous one had now become a victim to the trashcan, desperate to keep my world free of skid marks.
When I finally moved into an apartment of my own, fully adult and just as terrified of skid marks as ever, I knew things had to change.
Not to mention, every time I had Muslim friends over, I had embarrassing proof that I hadn't yet graduated to the next level of bathroom behavior. On the other hand, my friends from different faith backgrounds remained confused about how I was apparently finishing my drink sitting next to the toilet. There was an underlying conversation just waiting to happen on either end – but the question was, would I be ready for it?
The it, turns out, was a bidet. My only issue was the years of childhood experiences that still secretly filled me with nerves whenever I thought about them. On top of that, most bidets were so incredibly pricey and involved – there was no way my daily functions of nature were worth that much.
I still remember the moment I stumbled upon Tushy's black and gold bidet. Sleek, effortless-looking, and gorgeous, I felt my fear of the cleansing crack, just the slightest bit. I was skeptical, so I went to the testimonials page – and I have to share this one because I couldn't stop laughing: "Tushy makes me feel like my crisp bum was bathed in a tub of silk for 14 days before being slowly and gently caressed to perfect cleanly comfort by a half dozen baby angels." I was convinced. I had to have it – not to mention, the bidet only cost between $57-$84, which was a small price to pay for the most game-changing upgrade.
[bctt tweet="That's over 50 gallons of water saved each week per person using a Tushy!" username="wearethetempest"]
From the moment the order went through, I counted down the days for the moment we'd meet. I was so ready to cut down on the amount of water I had been using before. I mean, every week we wipe, we use 55 gallons of water (because it requires 37 gallons of water to make one single roll of toilet paper and the average American uses 1.5 rolls per week!), but a week with Tushy uses just 1.3 gallons of water (only one pint of water per use plus no trees chopped down!). That's over 50 gallons of water saved each week per person using a Tushy!
What effect did that have on those who didn't have the same access to clean water around the world? The facts are abysmal: 14 million women around the world are infected due to poor sanitation. So my wait for Tushy came with an added layer of good, knowing that I would help support their social good efforts with Samagra, an organization that builds toilet facilities in rural India and turns them into centers of empowerment.
The moment I took Tushy out of the box, I was in love. Installing it – I was nervous. I knew I needed to use it, but would it work? Would it become my new toilet-mate?
I won't get too much into the details of our first time together, but hell: it was amazing. I've found my soul mate – at least, when it comes to my time in the bathroom. And my Muslim friends are proud of me. Finally.
I'm so ready when it comes to Eid gifts for people this year.