BRB Gone Viral, Pop Culture
10 couples that are #RelationshipGoals, without a doubt
There's no way that you can't love these amazingly perfect couples.
Celebrity coupes are great, there's no doubt about it. But these couples are the ultimate #Relationship Goals. When we go on a date, hoping that they're the one, these are the goals we hope to achieve. Even if you're not even hoping for the right one, there is a little part of you that wouldn't mind if you turned out like this anyway. These couples give us life and make our hearts melt a little every time we see them in the news. We just can't get enough, and for good reason. There is nothing better than seeing two people in love, and nothing better than seeing two people happily in love, no matter how.
1. Kim and Kanye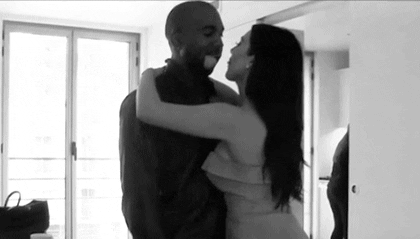 Kim Kardashian and Kayne West are probably one of my favorite couples. A lot of people hate on both of them for different reasons — Kim for being "famous for nothing" and Kanye for being "narcissistic." Whatever they're personality flaws are, there is nothing better than watching Kim and Kanye be silly together, because in their innocence there is real support.
2. Beyoncé and Jay Z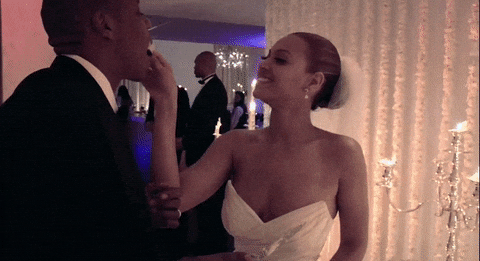 So we all  listened to Lemonade, and we all hated Jay Z for a while. Before, I think we could all come together and say — Beyoncé and Jay Z were the ultimate relationship goals. But after that heartbreak that we listened and watched over and over again, how could we ever feel the same? Well, the thing is that Beyonce and Jay Z are not perfect, and we finally found out that even the most seemingly perfect people (especially Beyoncé) could be not as perfect as we thought. That was serious. But we know that all that drama with Becky with the Good Hair happened a while ago, and — even though we didn't realize it — we saw Beyoncé adn Jay Z rebuild their relationship. They're continued marriage proves that some people do make mistakes and sometimes love is more powerful than those mistakes. (Not to say that they should be forgiven lightly, or can be forgiven at all, but there can be love above them).
3. Mila Kunis and Ashton Kutcher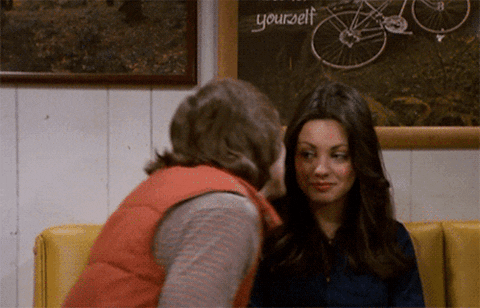 I have to be honest with you, I was never a big Ashton fan. But I did fall in love with the couple in "That '70s Show" and secretly wished it was real. But I found out that they started hooking up when they both did friends with benefits movies in 2011  (Kunis in "Friends with Benefits" and Ashton in "No Strings Attached"). They decided that since they were in these movies, they could also be friends with benefits, because they would know how to do it right, but then they actually fell in love. That's just too good to be true.
4. Kristen Stewart and Soko
I fell in love with Kristen Stewart and Soko when I watched this video. Just a simple day at the park playing frisbee, wearing reverse track suits! The best part about this is that they don't catch the frisbee once, making them probably the worst frisbee players in the world. If #RelationshipGoals isn't being able to be the worst frisbee players in the world together and having no problem with it, then I don't know what is. But sadly KStewart and Soko broke up in May, and I will forever be sad about it.
5. Jada Pinkett Smith and Will Smith
Who else is more perfect and more under the radar than Will and Jada Pinkett Smith? Probably no one. Besides raising two of the coolest children ever — Willow and Jaden — they're just all around a stable and happy couple in what seems to be a very unstable Hollywood world. I love their privacy, because they know that the drama surrounding their relationship is not that important. I love their comments on having a "grown marriage," showing that two people can be together, grow together, and respect each other.
6. Ciara and Kenneth Russell
Okay, so I know it's silly, but I think Kenneth Russell and Ciara's vow to not have sex with each other until they got married is really sweet. It's actually enough to melt my heart, because that's just so real. Obviously there's nothing wrong with premarriatal sex, but it's really nice to see a couple craft their own sense of normalcy without care of what the norm is. And those after-wedding snapchats were just too hot!
7. Anna Faris and Chris Pratt
Chris Pratt got me in "Parks and Recration" and, although I hate to admit it, Anna Faris got me in "House Bunny" (I know it's a terrible movie and there are a lot of things wrong with it, but Anna's so good in it). But them together is honestly Hollywood comedy gold. They're both so honest with each other and able to joke around and be silly — nothing more that I need in #RelationshipGoals!
8. Drake and Rihanna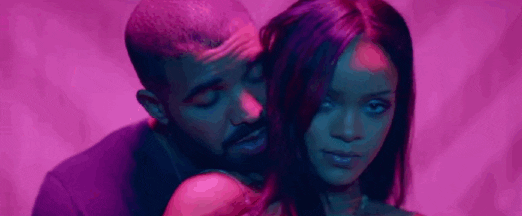 I don't care whether they're dating or not, they are to me! Drake and Rihanna are one of the ultimate #RelationshipGoals, mostly because separately they are #PersonGoals, but together they are effing amazing. All those instagram videos of them on the ANTI Tour together and that "Work" scene together, and just everything! I have never seen more chemistry in my life! But Rihanna, it's okay, I understand you're doing you right now, and I support that and support you, just know that you and Drake will forever be my goal.
9. Robert Pattinson and FKA Twigs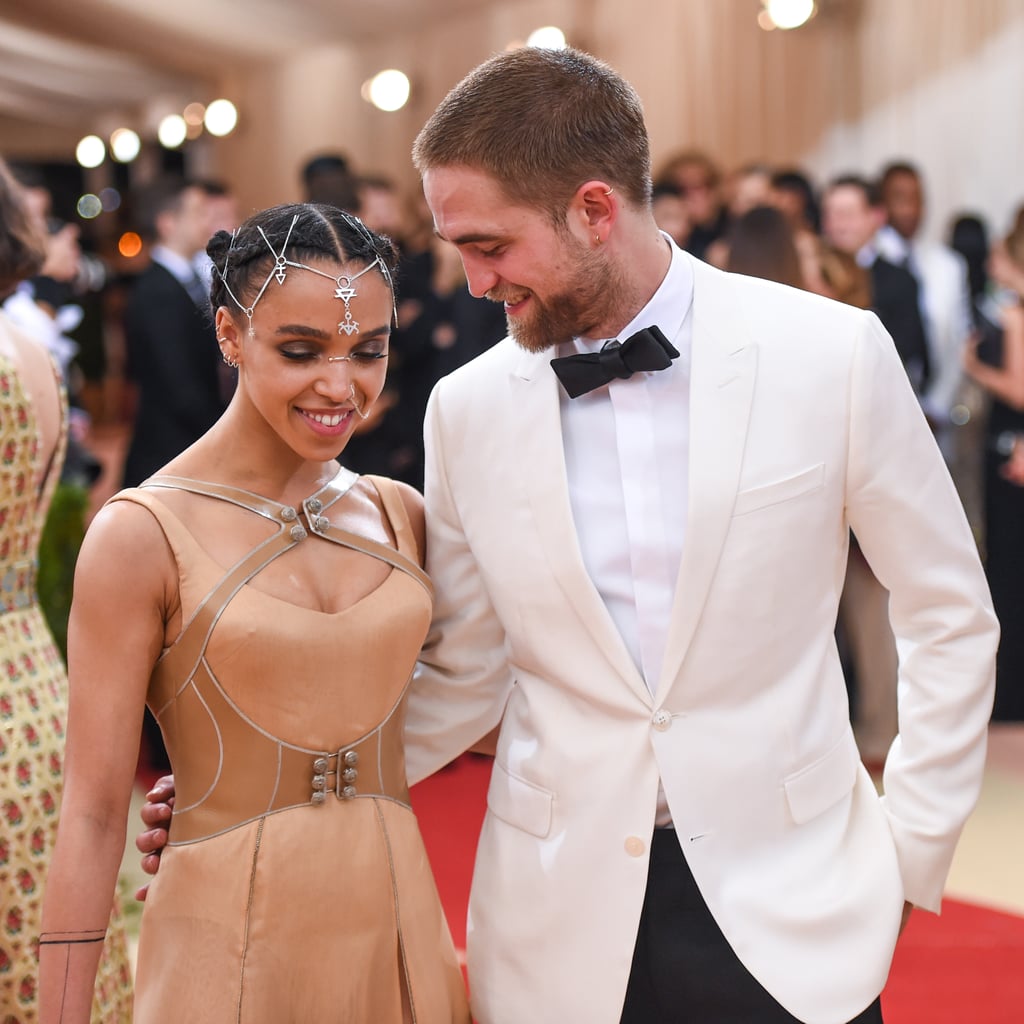 There were rumors going around about their called off engagement, but I don't believe it! They showed up at the Met Gala in May looking hotter than they did at the same event last year. Twigs is just generally awesome in every regard and she rocked this outfit with Patterson's white tux. And thankfully, they haven't drifted away, although they have kept their life on the down low since they got engaged.
10. Emily Blunt and John Krasinski
John Krasinski was my crush the minute "The Office" started, and then I just fell more in love with him and Pam. But instead of Jim and Pam, we have Emily and John, which might even be more perfect.  They're pretty low-key, the same way that a lot of these cute couples are — probably because how toxic paparazzi can be — but we still have a couple cute moments from these lovable too that can easily make anyone's heart ache.