Beauty, Lookbook
8 easy ways to have a treat. yo. self. day at home
We all have those days where we really just need time to ourselves.
Whenever you're getting ready in a stressful fit for a special event or have had a really exhausting week, it's always a good idea to treat yourself to a spa day at home – or with the professionals at the spa down the street. Or have nice lounge by the pool. Or enjoy cozy day in bed on a rainy day. Or…
The truth is, no matter what you decide, it's all about finding what works best for you.
Years of stress (I know, tragic) have made me a pro when it comes to spa days at home. I've made it a habit to plan ahead so that I can have at least one day of the week free so I can just forget about the outside world and focus on myself. This means forgetting completely about work or anything that I don't have to do until next week. It's all about focusing on the present moment.
Here's a run-through of what I do on perfect days like these.
1. Wake up whenever my body feels like it.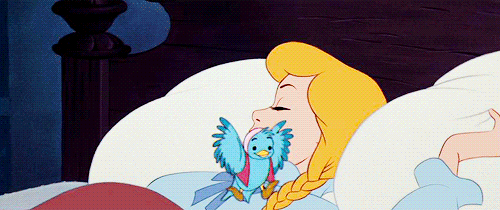 You heard it, no alarms!! If I don't really have anything to do all day, why should I wake up early? If you do want to enjoy the morning sunlight, then set an alarm, but make sure to sleep at least 8 hours. Also, it might turn out that your body will wake up early anyways, simply because you're excited for the day to come (this happens to me).
2. Drink green tea before eating anything else.
This might seem like a weird one, but it will actually help your body (and mind) clear up before your spa day. It's a good way to detox without resorting to extreme measures.
3. Exercise a little bit.
On days like these I don't really feel like going to the gym or doing tons of cardio, because I don't want to put a lot of strain on my body. All I want to do is relax, decrease anxiety levels, and most importantly, increase happiness. So just a little yoga or a short squat and abs routine will do.
4. Meditate!
I always find it difficult to do this during the week, but on a spa day, it's one of the best ways to relax. You can do anything from a 15 to 60-minute mediation, but a half hour one usually works for me. However, focus less on time and more on what you need to connect with your soul. Remember, you're trying to disconnect from the outside world, and time shouldn't be an issue to worry about.
5. Eat healthy foods.
Sometimes when we think about treating ourselves, we think ice cream, cheesecake, chocolate… all the yummy stuff. But in my case, I like eating healthy on spa days so that I can cleanse my body from all the junk that makes me feel bad during the week. So on days like these, I will eat what I call "healthy-ish" foods – something that's healthy but still tasty. This might be something like a Greek yogurt parfait, brown rice with veggies, or dried fruits (my favorite!).
6. Apply a face and hair mask.
This is a must before completing step 7! Recently, I've been loving Fresh's rose mask for my face, and coconut oil for my hair. I usually leave the coconut oil in my hair while I take a bath to give it time to work wonders on my hair. I'm telling you, this is the best pampering you can give your hair, especially if it's curly and dry like mine.
7. Take a long bath.
This is my favorite part of the spa day! BUT, let me tell you, it should be more than just a bath – it should be an experience. Ambience is key here. I always make sure to create the perfect playlist, which is usually a combination of Jack Johnson, acoustic covers, and instrumental music. Then I pick whichever bath bombs and bubble bars from Lush I'm feeling that day. Oh, and don't forget: candles, candles, candles!
8. Watch a movie or show that makes you feel good.
I get it, action and drama are a temptation here, but I usually try to pick things that don't stress me out, and that is certainly not "Game of Thrones." Although I love it, I try to pick something "lighter" like a romantic comedy. I usually resort to classics like "10 Things I Hate About You," or musicals like "Mamma Mia!" Yes, I am that corny.
After a day like this, you'll be ready to take on the challenges of the coming week (probably because your stress-o-meter is at 0 now).