Beauty, Lookbook
15 gorgeous women that totally rock their premature white hair
Do you have the guts to walk the walk and embrace your salt and pepper locks?
I got my first couple of white hairs when I was a teen. They were wiry and weird and stood out in their freaky bright whiteness against the rest of my dark hair. When I asked around, it was scoffed off as normal, so I believed it was normal and that I shouldn't fret. Unfortunately, it turned out that these two white hairs were just a squadron on an expedition to test out the conquerability of my head. Apparently, they liked the place. And from then on, it was like "Deploooy!"
Although it's not considered normal for women my age to have as many white hairs as I have, I still consider myself lucky that the majority of my hair is still dark. But I know it won't stay like that for long. I also know that artificial dyes only make it worse in the long run, and henna simply stains the white hair.
However, with the rise of the salt and pepper hair trend, I've begun to contemplate a different future for my hair – one that doesn't include dyeing or hennaing. Lately, so many women are dyeing their hair all shades of white, grey, and silver. Even better, several have begun to embrace their natural premature grey strands, and I must say, they look awesome!  These brave women are so inspiring that they make me consider embracing my natural look when I'm older and let the grey get the best of me.
Here's some inspiring ladies: some celebrities and lots of ordinary women like you and I who have decided to get real and celebrate their hair in all its silver glory. They are pulling it off so well, not only because it looks good, but also because of their attitudes and the aura of confidence they exude.
Just see for yourself below. Hopefully the next time you see a few grey hairs peeking their way through your hair, you'll think twice before you quickly conceal them – hell, you may grow to love your natural hair!
1. Lama Hourani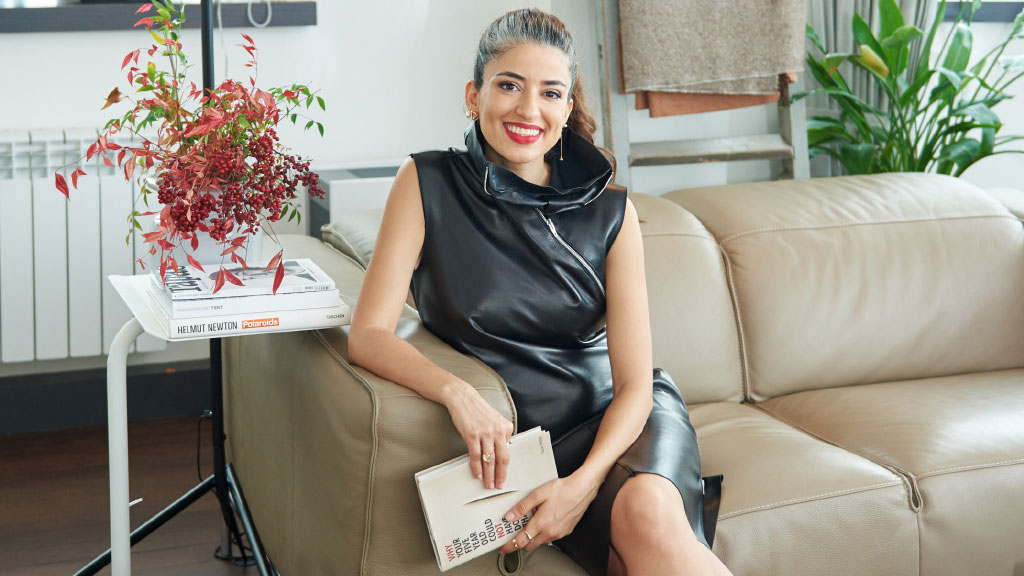 Lama is a 38-year-old world renowned Jordanian jewelry designer and a woman of great style. She has not spoken of the reason behind her decision to go natural. Regardless, she looks absolutely beautiful, and it does not make her look a day older.
2. Lisa Bonet
In 2012, Lisa Bonet shaved one side of her head revealing some authentically white hair. This is not entirely surprising, as she's always been known for going against the grain. For what it's worth, I find her an inspiration – especially with fake beauty standards taking the lead nowadays.
3. Carrie Pink
She's a 34-year-old stylist from Brooklyn, and she says that she never actually tried to cover up her white strands. She states earnestly that she has never thought of them as something she needed to hide. Why would she? You rock it with style, girl!
4. Kristin Buchholz-MacKillop
In regards to people's opinions, she gives us a golden piece of advice: "when people do say things to you, remember that this is a reflection on them and their personal securities, not on you and yours." However, she doesn't ignore people if they ask her why she has made the decision to keep her naturally changing hair color. She actually has a heart-to-heart conversation with them. I call that sheer transparency, nonchalance, and confidence. Read her story on her blog here and here.
5. Emilia Clark's Doppelgänger
Her photos are everywhere on Pinterest, but I have failed to find out who she is. For all I know, she rocks that white hair better than Daenerys. You know why? Because it is real and honest.
6. Sarah Harris
Sarah Harris is the director of British Vogue, and she wears her silver hair with the suave panache of a style icon. Don't you just wish you had her hair this moment? Check out her story here.
7. Lauren
Lauren is the founder of the blog How Bourgeois. A few years ago, she had embarked on a journey to grow her color out and become a "Grey Goddess". She gives some solid advice here should anyone be considering to go grey. I have to say she is pretty inspirational!
8. Darcia Mejia
Darcia is 40-years-old, and honestly, I don't think her hair makes her look a day older.  She lives by the motto "going grey is not for the old, but rather for the bold". She loves going grey, because it's unique like her, and "it is much more manageable since it is free of harsh chemicals." Read more of her thoughts here.
9. Marian Marrero
Marian's journey of making the shift started in a place very much like here at The Tempest – on online platforms and inspirational stories. She didn't want to ditch the dyes at first, especially since she's in the music industry. But she gradually started to get drawn to the idea of letting it go and finally decided to do it at the age of 38. If you're interested in her story of transition, read it here.
10. This beautiful person on Pinterest
This lady whose name I couldn't find definitely slays the black and white hair look.
11. This enigmatic salt and pepper model
I'm pretty sure she is a model, and she totally proves that naturally grey strands do not age you even one bit. They actually make you look cooler and comfortable in your own skin. Check out this, this, and picture of her.
11. Annika Von Holdt
She's a blogger, writer, model, photographer and an absolute stunner! She has talked about her decision to go grey in her grey confession, and it has inspired many women to follow in her footsteps – all the while being affirmed in the knowledge that their grey strands are a plus to their appearance.
12. This lovely silver-haired lady
I love the mixture of silver, white, grey, and blonde with the absence of the black. There's nothing unreal about this color, which makes it all the more beautiful.
13. Katie
She is a professional organizer and founder of a blog called Organizing Moms, who, oddly enough, is not a naturally organized person. But she admits to this flaw with pride on her blog – just like she parades her beautiful salt-and-pepper-strands without a care in the world.
14. This au naturelle smiling charmer
According to my source, her streak is completely natural. I have to say I am in love with her good-natured, happy version of Cruella Deville!
15. Ty Alexander
Ty takes her greys seriously and takes it upon herself to inspire women to enjoy their lives to the fullest – especially if they are self-proclaimed liberated silver heads. Check out her blog Gorgeous in Gray. She is just fabulous!